Big stories from small places
A big bustling newsroom hot on the chase of a major scoop – it makes for a great Hollywood script, but the reality is far different for most Canadian journalists.
Betty Ann Adam reports for the Saskatoon StarPhoenix, a mid-sized Postmedia paper. With a small news staff in a growing city, it's difficult to cover daily happenings, never mind launch major investigations, she says. Still, Adam managed to uncover a story of Indigenous women being pressured into tubal ligations , which led to an apology and investigation by health officials.
Adam was one of four journalists featured in the final wrap-up panel of The Democracy Project: Journalism in the Age of Alt-Facts, held Oct. 20-22 at the Banff Centre in Banff, Alta. The summit capped off a week of intensive investigative workshops.    
"When you think about those investigative pieces, it's very much a time crunch," said Adam. "How do you make the time to do those projects that are really important while still churning out the daily grind?"
It's a timely question when, "there are going to be more and more smaller newsrooms as we go forward," noted moderator Charles Russnell, senior investigative reporter for CBC Edmonton. The Investigations for Small Newsrooms panel offered a unique perspective at the end of a weekend of talks by journalists from large-market organizations such as CBC, the New York Times, the Toronto Star and the Atlantic.
"I think it starts with the journalist," offered panelist Mike De Souza, managing editor of the National Observer, an online site with no more than a dozen journalists stretched across Canada. "If you are interested in a topic and if you pursue it with dedication, with determination, with tenacity, you are going to get that story and get the scoop, and get a complete story."
De Souza said the Observer has the advantage of hyper-focus. The site has chosen to cover environmental stories and, although this includes daily news, there isn't competing pressure to be the paper of record on last night's school board meeting or police blotter.
"I think you can have a large newsroom that has all kinds of resources but isn't able to execute on some investigations. And sometimes you can have a small newsroom that does very well," he said, pointing to an Observer scoop that helped unravel the Energy East pipeline project. "At the National Observer … we try to pick what we're good at and we focus on those areas."
Tyee founder David Beers said finding a focus was part of his team's business plan from the beginning. "The Tyee basically started in 2003 when the internet sort of blew up newspapers. We pulled out the op-ed page and the special investigations pages and the political coverage pages, and we didn't try to do anything else," he said.
With plenty of supporting readers but just four full-time reporters on staff and a limited legal budget, launching investigations hasn't been easy, Beers added.
The site refuses big donors with agendas, he said. "Basically, therefore we have the same problem as the StarPhoenix, lack of resources. If we had more resources, we could do more."
While staff focus on daily political coverage, freelancers contribute some of the deep reporting. The Tyee is determined to provide steady contracts and decent pay for freelance work, Beers said, which presents another budgetary challenge. An arms-length nonprofit, the Tyee Solutions Society  is one source for funding bigger stories.
But Beers thinks it's time to look beyond the charity model, and to press Ottawa for an investigative journalism fund, similar to funds for artists and filmmakers. 
Freelance data journalist and news reporter Carolyn Thompson  has no newsroom at all, a difficult launch pad for pursuing investigations. "It's a very different thing when you don't have an editor who helps you assess story value, whether it's worth spending a lot of time on … and when it's time to move on," said Thompson, who covers East Africa from her base in Nairobi, Kenya.
Thompson advises pitching early and pitching often, with the goal of bringing an editor as early as possible into the process — although she added it's impossible to completely avoid doing a lot of initial groundwork alone without pay. She also seeks out grant funding, not only for income but for institutional backing that helps open up access to people and places.
To keep her skills honed, Thompson takes advantage of training workshops and organizations such as Investigative Reporters and Editors  and its National Institute for Computer Assisted Reporting  listserv. She also relies on a tight network of Nairobi-based correspondents, where "there's this real air of solidarity among working journalists." They cheer on each other's successes and help one another, because getting the story out is "so important as this industry shrinks," she said.
At the StarPhoenix, Adam also sees a 'solidarity advantage' among small newsrooms. "In the days when newsrooms were bigger, there was a real dog-eat-dog (attitude), everyone wanted to be on the front page," she said. "I find that in our newsroom, even as we've shrunk, we all sort of mourn together every time someone takes a buy-out or leaves and their position's not filled, we stick together." This has led to more teamwork and increased opportunities "that you don't get when you are just one face in a sea."
All the panelists were proponents of collaborations as an avenue to in depth coverage. For example, Postmedia collaborated with the National Film Board in its Sixties Scoop coverage; the NFB provided film footage to the newspaper, while Adam wrote a major feature  carried in the National Post the day before the NFB film Birth of a Family  – featuring Adam's own reunited family – premiered at Hot Docs.
Freelancer Thompson recommended partnering with tech start-ups. In one case, a mobile phone polling group in Ghana, created with the help of Engineers Without Borders, offered up its technology for free on a story about new taxes that were impacting rural communities. "We were able to do a really interesting data analysis and get real-time reaction from people across the country," she said; meanwhile, the company obtained public profile for its product.   
Moderator Russnell noted that, as a CBC journalist, he hasn't shared many of the challenges described by panelists. But bigger newsrooms are increasingly relying on small, independent outlets "to fill important gaps that the mainstream media does not" when it comes to focused investigations. He wondered how the journalists managed to keep up their steam.
"We're in the business because we care about democracy, we care about what's right, we care about truth," responded Adam. "As a senior person, as the old grey lady in the newsroom, I always remind the young people of how important it is, that thing the that drives them, don't ever lose touch with that."
Disclaimer: The author recently worked with the National Observer on a collaborative investigation, The Price of Oil.
Editor's note, Nov. 21, 2017, 4:22 p.m. ET: An earlier version stated the Tyee has four people on staff. The text has been updated to clarify that the Tyee has four full-time reporters on staff. J-Source regrets the error. A panelist's statement regarding CBC's budget was in error and has been removed from the text.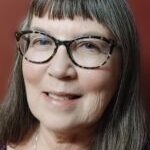 Patricia W. Elliott is editor-in-chief of Facts & Frictions / Faits et frictions and associate professor of journalism at First Nations University of Canada and the University of Regina.