Call for applicants: J-Source Editor-in-Chief
My past two years as J-Source's editor-in-chief have been incredibly rewarding, both professionally and personally. I would do it forever, but a sabbatical research trip awaits me in the coming academic year. So our team is seeking a one-year sabbatical replacement. If you are a journalism educator looking to fulfil your community service requirement, this…
My past two years as J-Source's editor-in-chief have been incredibly rewarding, both professionally and personally. I would do it forever, but a sabbatical research trip awaits me in the coming academic year.
So our team is seeking a one-year sabbatical replacement. If you are a journalism educator looking to fulfil your community service requirement, this is one of the more enjoyable and interesting ways to get there.
The details can be found below. The big picture is that being editor-in-chief gives you a front-row seat to Canada's journalism world as it unfolds daily.  
My favourite moments: Getting a text that something big is happening, and we have an inside memo. Being inspired by stories of colleagues overcoming hurdles to hold power to account. Working with students on their first nationally published pieces. Being part of a national conversation about the future of journalism. Learning something new every single day.
Far from interrupting my work, it's been a boon. When I start my day looking at the J-Source story line-up, I'm also looking at fodder for the day's classroom discussions. My J-Source work keeps me up to speed on new research sources, online tools, and other developments in the field. It makes me a better teacher, and a more informed researcher.
And it's a team effort. Our full-time paid managing editor, the indomitable H.G. (Hayley) Watson, does the heavy lifting of getting stories assigned and fit to print. A forward-thinking circle of supporters led by publisher Chris Waddell keeps the whole project financed and on the rails. Together they make the E-in-C job very manageable: a story meeting to set up the week, and then being on call for consultation and a final pass through the stories.  
I will miss it, you will love it.
Call for Applicants: J-Source Editor-in-Chief (one-year term)
Join a dedicated team reporting on the world of Canadian journalism. The Canadian Journalism Project seeks an interim editor-in-chief for J-Source.ca from July 1, 2018 to June 30, 2019.  
Ideally the editor-in-chief will be a full time university faculty member seeking to fill the position as part of their institutional community service requirement.
The editor-in-chief is responsible for all editorial matters concerning the online news publication. Principally, the editor-in-chief supervises and supports the managing editor, who is J-Source's only full-time paid staff member. This includes having weekly story meetings, editing and proof-reading the associate editor's work, as well as the weekly newsletter, and being available as needed for consultation. The role also includes participating in occasional online discussion panels, and helping the site maintain a strong social media presence.
The editor-in-chief also leads long-term editorial planning for the publication, recruits and communicates with volunteer associate editors from Canadian journalism schools and the industry, negotiates content-sharing agreements and other types of partnerships with other organizations, and liaises with the publisher, business manager, and the board of directors on a regular basis. The editor-in-chief also plays a role in hiring and training new associate editors.
This community service posting requires approximately 10 to 12 hours of work a week, 12 months of the year. Knowledge of the Canadian journalism industry is important, as is an understanding of digital newsgathering and social media.  Experience using a content management system, and WordPress in particular, is an asset.
J-Source.ca is the hub for news, research, and commentary about journalism in Canada. Its goal is to promote national discussion about journalism as well as providing provide a source for of news, research, commentary, advice, and resources for industry professionals, scholars and students.
Questions about the role may be directed to current editor-in-chief Patricia Elliott. Interested applicants should send a cover letter and CV to J-Source publisher Christopher Waddell by June 8, 2018.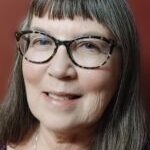 Patricia W. Elliott is editor-in-chief of Facts & Frictions / Faits et frictions and associate professor of journalism at First Nations University of Canada and the University of Regina.