Canada ended my decade-long career in journalism
In 2007, dressed in a two-piece suit from British menswear brand Reiss, I was dining at The Ivy, one of London's top restaurants at a financial journalism awards event. At the time, I was covering the secretive world of hedge funds which involved attending lunches at upscale places such as The Savoy Hotel and getting car service to take me to interviews at London hotspots Mayfair and Knightsbridge.
Barely a year later, I was to spend most of the global financial crisis stacking books in a downtown Toronto retail store.
Just prior to the 2008 financial crisis, I'd arrived in Canada armed with a contacts book of European financiers and 10 years of financial news experience at two leading companies. It took two years of job applications before I secured a brief stint at a Canadian cable news station which, at the time, had the on-air diversity of a provincial country club.
During a year of reckoning over systemic discrimination and racial injustice, diversity and inclusion have been in the forefront across geographic lines and industries.
While heightened scrutiny over biased reporting frameworks, newsroom policies and labour standards may have reached a recent boiling point, Canadian media has long been known to not truly represent the communities it serves in terms of coverage and staffing. I should know — I've been shut out of the industry myself.
Two of the world's major English-language media markets keep close tabs on diversity. According to the American Society for News Editors, 22.6 per cent of U.S. news workers who responded to its 2018 survey identified as people of colour.
Over in the United Kingdom, 92 per cent of newsroom staff are white, according to the National Council for the Training of Journalists' 2020 survey.
Meanwhile in Canada, clear data on national newsroom diversity has long since been unavailable. The Canadian Association of Journalists is due to publish its first survey of race in newsrooms later this year. School of Journalism at X University professors Asmaa Malik and Sonya Fatah (J-Source's editor-in-chief) are currently developing a newsroom demographic self-reporting tool in a Social Sciences and Humanities Research Council research partnership with the Canadian Centre for Diversity and Inclusion.
I'm an example of that lack of newsroom diversity, spending much of the last 13 years unsuccessfully trying to leverage my decade of U.K. journalism experience into a Canadian newsroom.
It turns out that I was at a disadvantage from day one, as Canadian studies have shown that job applicants with "foreign-sounding" names have a disproportionately lower chance of an interview.
Having a "foreign" name myself, I also came up against the infamous Canadian experience barrier that sees employers routinely ignoring international work experience and qualifications, resulting in newcomers to Canada working low-key jobs in order to raise their Canadian experience stats.
The Ontario Human Rights Commission released guidelines in 2013 on how employers can remove the Canadian experience barrier across all industries and sectors.
Four years later, the recommendations have yet to be adopted, with a 2017 University of Toronto study finding that equally qualified applicants with Asian names were 28 per cent less likely to score an interview at Canadian companies than applicants with Anglo names, even if the job candidate had been educated and employed in Canada.
Credentialism has been another barrier for me — the lack of a journalism degree on my resume counted against me. In the U.K., any degree counts as a prerequisite for a media career.
I had studied European languages while many of my former newsroom colleagues had arts or social science degrees. Others took vocational training to start out in the U.K.'s regional press before working their way into financial news. They learned shorthand in the field.
They had done death knocks — the practice of visiting the next of kin of deceased people involved in news stories. This on-the-job training was both available and considered a viable entry point.
On a follow-up call for a writing job at an online stockbroker, I was berated by the human resources professional for having dared to apply for a job I was "obviously overqualified" for. "Are you calling from Australia?" one financial markets firm asked me as I followed up on another job application. I'm still waiting to hear back from my six applications made to the CBC over a 10-year span.
Even attempting to get back into business news was problematic. Lacking the financial firepower of London or New York, Toronto is a hub for the ethically ambiguous oil and mining industries and, being a lower-tier capital market, openings for financial reporters are scarce.
The Toronto bureau of Thomson Reuters — the last U.K. news company I worked for — seemingly couldn't have been less interested in my applications. I also unsuccessfully applied twice for the same job in the Toronto newsroom of a rival global news company.
In the face of industry indifference in Canada, I've effectively been locked out of my prior career field which forced me to pivot into an entirely different one — IT. As I haven't worked in a newsroom in over 10 years, it either counts as involuntary early retirement or qualifies me to teach journalism at a university. Obviously not a Canadian one.
The lack of interest in my extensive skills and experience made journalism job applications a futile exercise so I eventually stopped applying.
There are more than a handful of organizations advocating for media diversity, and newsrooms claiming to try to advance internal policies and practices around representation and inclusion. Awareness of Canada's diversity gap has been ongoing for decades. Although too late for me, action is long overdue.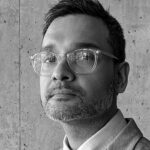 Joyanta Acharjee worked for 10 years as a financial journalist in the U.K. for Dow Jones and Thomson Reuters. His work has appeared in The Wall Street Journal Europe and the U.K.'s Daily Telegraph.