Canadian front pages after Brussels attack, budget release and Rob Ford's death
How Canadian newspapers responded to an eventful news day on Mar. 23. March 22 was going to be a busy news day in Canada no matter what. The federal budget was scheduled for release, and editors and reporters would have been readying stories about it. However, a terrorist attack in Brussels, and the death of…
How Canadian newspapers responded to an eventful news day on Mar. 23.

March 22 was going to be a busy news day in Canada no matter what. The federal budget was scheduled for release, and editors and reporters would have been readying stories about it. However, a terrorist attack in Brussels, and the death of former Toronto mayor Rob Ford made it a day unlikely to be forgotten soon. Here's how some Canadian newspapers responded on Mar. 23.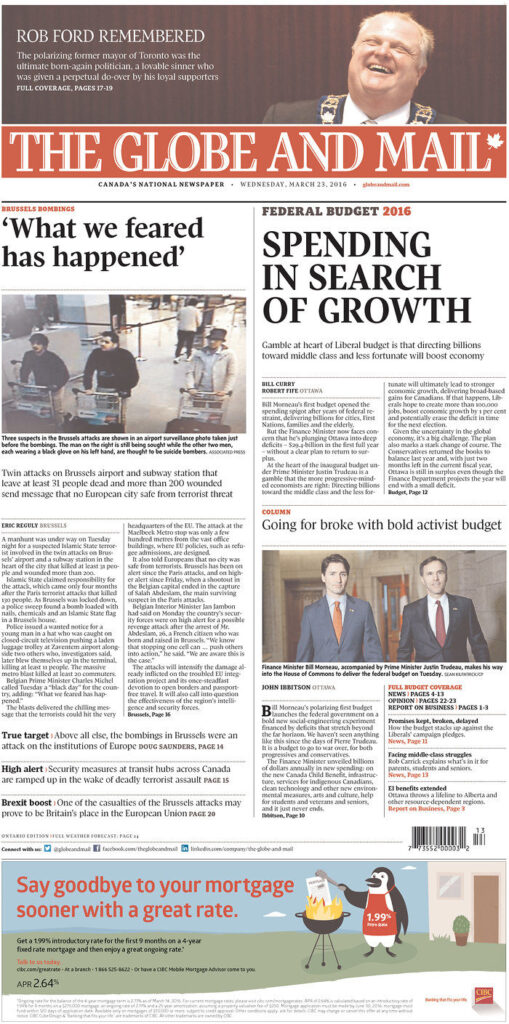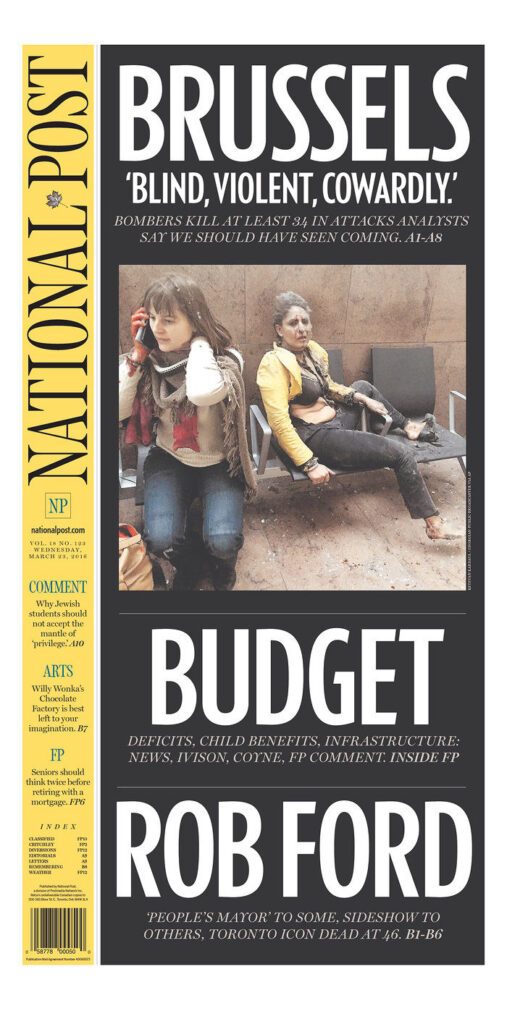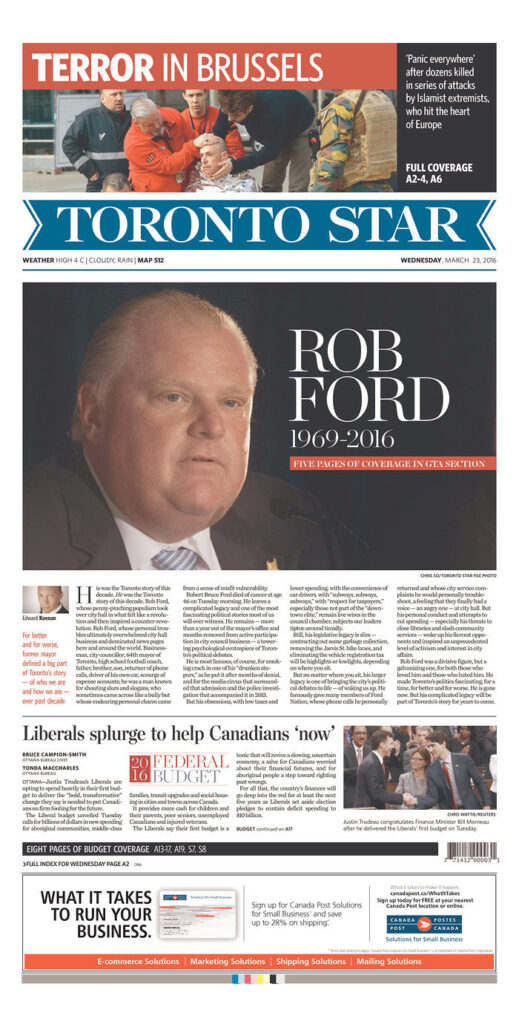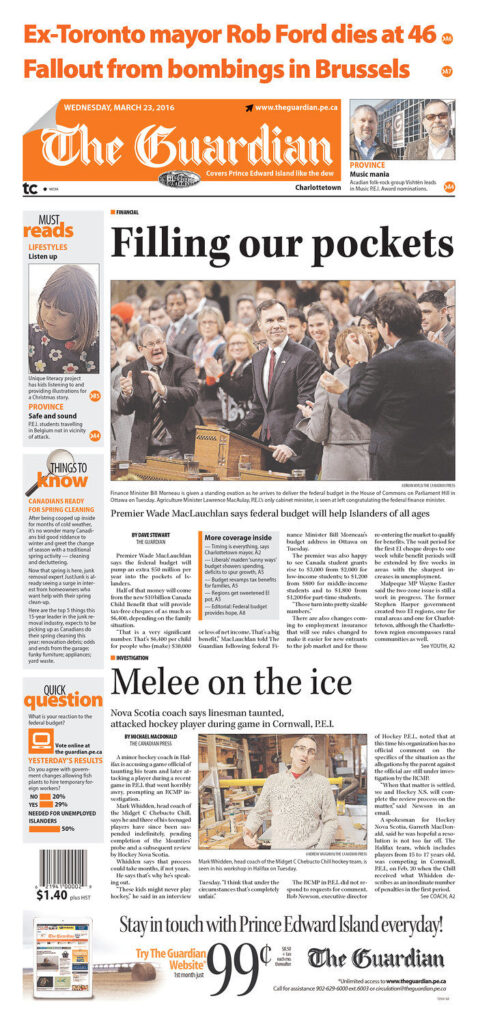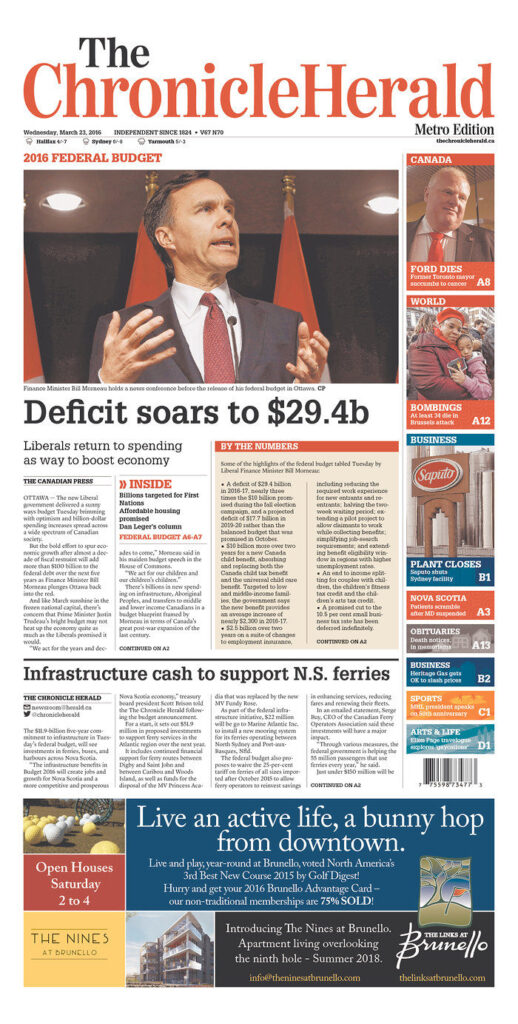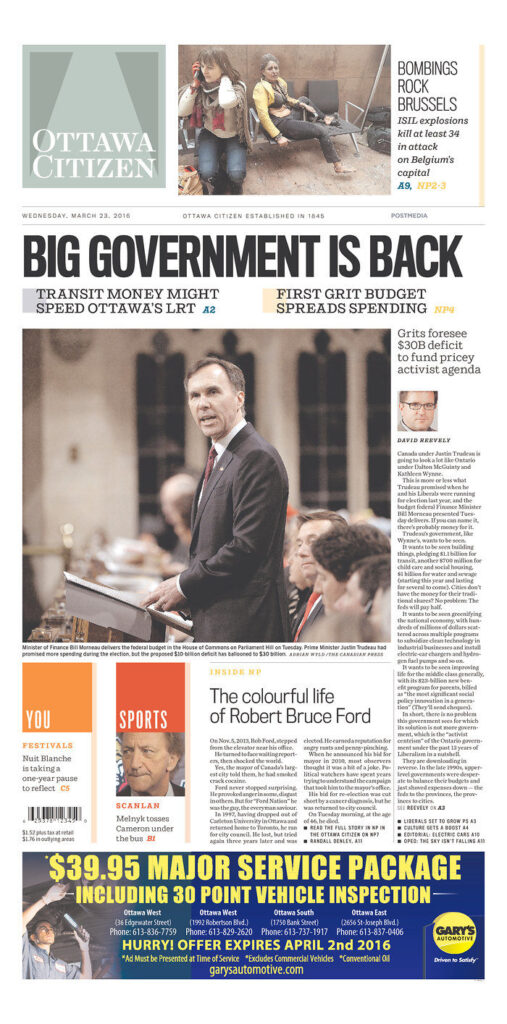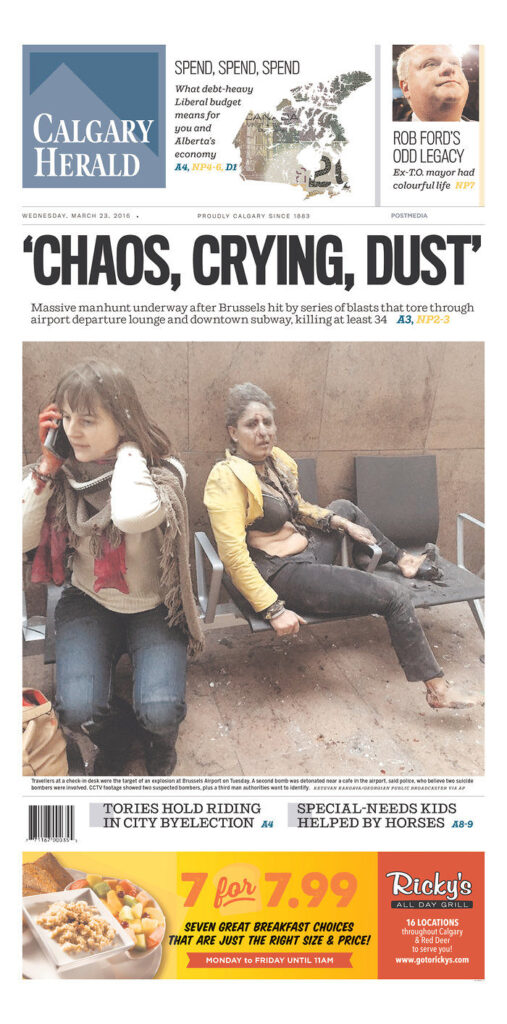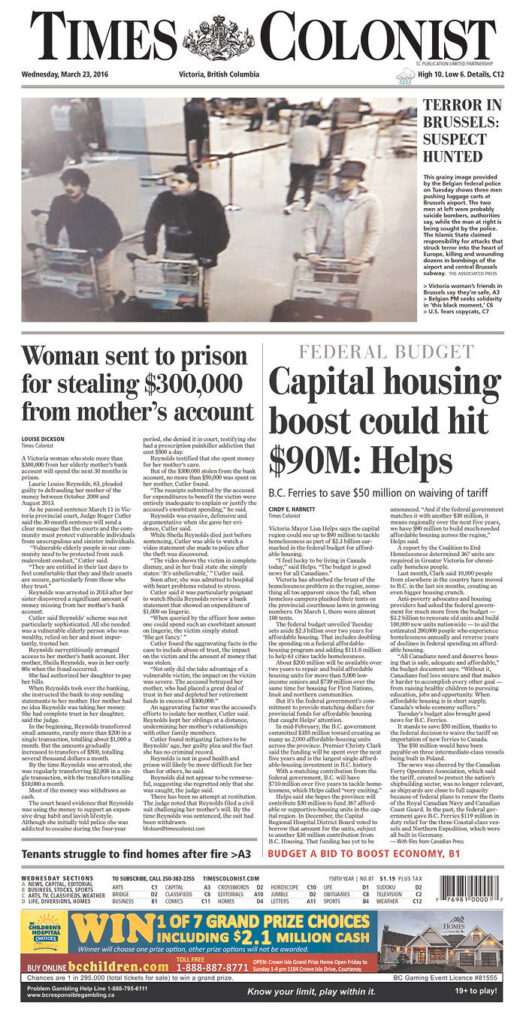 To view more front pages from around the world, visit the Newseum.
H.G. Watson was J-Source's managing editor from 2015 to 2018. She is a journalist based in Toronto. You can learn more about her at hgwatson.com.