CJF-Globe and Mail Internship for Investigative Journalism
The CJF-Globe and Mail Internship for Investigative Journalism brings a journalist to The Globe and Mail to pursue a six-month long investigative journalism project under the guidance of editors and senior reporters. The annual internship allows a Canadian journalist early in his or her career (one to five years experience) to work with a senior team at…
The CJF-Globe and Mail Internship for Investigative Journalism brings a journalist to
The Globe and Mail
to pursue a six-month long investigative journalism project under the guidance of editors and senior reporters.
The annual internship allows a Canadian journalist early in his or her career (one to five years experience) to work with a senior team at The Globe and Mail in Toronto. The goal of the program is to provide an opportunity for the intern to stretch his or her investigative journalism skills with the help of some of the country's best reporters and editors.
Intern duties include reporting and writing, research, filing FOI requests, taking photographs, shooting and editing video, and designing on multiple platforms. The candidate will receive a stipend of $750/week for a six-month internship. To be eligible, candidates should have completed at least one professional news media job or internship at a daily news organization. The internship will begin in June, 2018.
The online application will include:
•         Cover letter, addressing how the candidate will contribute to the process/project. The cover letter can be addressed to Natalie Turvey, executive director of The Canadian Journalism Foundation. Please note that a story pitch is not necessary.
•         Resume
•         Work examples (five to seven pieces that demonstrate skills and range of experience)
•         Recommendation letter from at least two professional or school references (please address letters to Natalie Turvey, Executive Director, The Canadian Journalism Foundation)
OPENING: JANUARY 30, 2018
DEADLINE: FEBRUARY 23, 2018
For inquiries, contact:
Natalie Turvey
Executive Director
The Canadian Journalism Foundation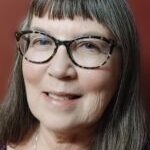 Patricia W. Elliott is editor-in-chief of Facts & Frictions / Faits et frictions and associate professor of journalism at First Nations University of Canada and the University of Regina.