Community podcast initiative coming to Calgary
It's a sure sign that a trend has entered the realm of popular culture when it routinely becomes a target for satire in New Yorker cartoons, or Saturday Night Live sketches. Podcasting has been gently mocked by both, on SNL most recently in a spoof ad for a "father-son podcasting microphone" intended to facilitate a stronger relationship ("it just has to get you through three awkward years before you can both start drinking together") and in a New Yorker panel featuring a couple at a bar where a young woman announces, "I'm thinking of stopping a podcast."
While we don't necessarily take our cues for curriculum development from the New Yorker and SNL, faculty members at Mount Royal University's School of Communication Studies have paid a lot of attention to podcasting, especially given its ability to engage with students and the community. Coupled with a passion among faculty for audio storytelling, we have decided to launch our own intensive digital venture with the Community Podcast Initiative, CPI@MRU.
Our grand vision for this initiative is to develop, produce and promote podcasting by fostering innovative audio storytelling as a way to amplify underrepresented voices, including Indigenous community members, racialized Canadians, rural residents and multicultural and multi-ethnic groups in urban centres.
Our department is rather small, with 11 full-time faculty across two majors, journalism and broadcast media studies. But several of us have been heavily involved in podcast production with our students in the two programs, in on-campus ventures with other departments and disciplines, in projects off-campus around Calgary and in research. We've known for some time that we wanted to do more than just teach podcasting. The nature of our curricula has been collaborative, personalized learning with a strong focus on practice and working with local partners; we wanted to build on that ethos in extending our podcasting expertise through our classrooms and into the broader community.
And perhaps it's from this viewpoint that we see the process of audio storytelling as more than just multimedia production: it's also an act of community-building. The opportunity to come together around a table (even a virtual one) with the intent of simply listening and sharing can be transformational – not just for students, but for interview guests as well.
For example, in 2019, our third-year students worked with MRU's Iniskim Centre to produce "Raising Reconciliation." The podcast series was built around discussions with Indigenous community members of Treaty 7 territory about everything from adjusting to campus life as first-generation students and racism at the university, to experiences of child apprehension and intergenerational trauma, and – for our non-Indigenous students – what it means to be a good ally.
Alaina Shirt, a student producer, wrote that "this was such a rewarding experience, and had I been too wary to cover a topic that I wasn't familiar with, I never would have learned all that I did." Steve Kootenay-Jobin, the housing and events co-ordinator for the Iniskim Centre, also participated in the project, and recognized podcasting as "empowering current students to advocate for change and to feel empowered through storytelling."
This vision for the CPI found some initial traction earlier this year with a $29,000 grant from the John R. Evans Leaders Fund at the Canada Foundation for Innovation. The startup funds will be used to renovate and equip space on campus to create a dedicated, accessible, user-friendly podcasting hub. The technical approach is to augment our existing audio production facilities with streamlined but professional equipment that can be used by community members who don't have deep production skills.
But the CPI is more than a physical space to make podcasts; we want to foster the growth of podcast skills locally, regionally and nationally by organizing workshops, conferences and competitions. We want to help aggregate and distribute podcast content produced by students, faculty and community groups. And finally, we want to support podcast research, a nascent area of scholarship that has struggled to keep pace with the growth and development of the medium.
It's a long list but we feel like we're on our way. We're in the process of securing matching funds to start construction, and hope to have a physical home for the CPI in 2021. Until then, we continue to work with students and the community at large to produce thoughtful and thought-provoking podcasts that can be heard around the globe. And if this sounds like a project that you would like to be a part of, reach out! We would love to talk more about what this hub can become and how it can promote and transform audio storytelling across the country.
For more information about the Community Podcast Initiative at MRU, contact Meg Wilcox at mwilcox@mtroyal.ca or Brad Clark at bclark@mtroyal.ca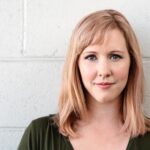 Before joining the journalism faculty at Mount Royal University full-time in 2018, Meg Wilcox worked across the country as a multimedia reporter, producer and host.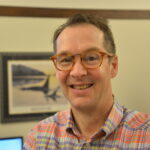 Brad Clark is an Associate Professor of Journalism and Broadcast Studies at Mount Royal University in Calgary. Before joining MRU he was a journalist for 20 years, the last six of those as a national reporter for CBC Radio.