COVID-19 and the end-of-semester pivot: 5 tips to help you change on the fly
With less than a month to go until the end of winter semester, professors across Canada have found themselves in an unexpected (or, to use the word of the moment, unprecedented) situation: campuses closing, classes cancelled and courses moving online, sometimes with less than a day's notice.
We consistently hear about how important it is to pivot, but for many educators, the on-the-fly changes can feel more like a clumsy pirouette. It's a stressful time for everyone, and while we are certainly not experts on the transition, here are a few lessons we've learned in our undergraduate journalism program at Mount Royal University in Calgary.
1. Use your skills as a journalist to guide your adapted assignments
As a journalist, you already know how to separate the "need-to-know" from the "nice-to-know" – in fact, you probably use it consistently in class with your students. Let that frame guide you as you triage your learning outcomes to focus on what needs to happen versus what would be ideal.
For example, in Meg Wilcox's first-year reporting course, the focus is on writing, editing, and publishing a three-source profile for the school's publication, the Calgary Journal. Instead of trying to make up the lectures discussing journalism's practice and portrayal in the media, she switched those assignments to smaller individual activities that could be submitted for participation marks. This gave her time to co-ordinate one-on-one online meetings with students to discuss their stories and give in-depth personalized feedback about their profiles – the assignment that best teaches the skills students need to move on to second year.
This is also a time to reassess what is actually required to help your students achieve their learning outcomes. In Meg's second-year podcasting class, students are now working on self-directed final projects and don't necessarily all need to be present for a specific lecture time. So she decided to turn to the medium her students are studying: every week, she produces a 10- to 15-minute podcast that goes over key concepts. Along with the podcast itself, she shares episode scripts and even the raw files and mixes so students can see all of the elements that went into its production.
This approach frees students up to work on their own schedule, which may have changed significantly in the past weeks. If your coursework allows, it may benefit both you and your class to think beyond the real-time video lecture.
2. Don't let the perfect be the enemy of the good
As educators, we have high expectations of ourselves and the courses we deliver – as we should. But now is not the time for flawless, complex online course delivery. Instead, instructors should stick with the tools they know best and modify them for online delivery. Here at Mount Royal, that has often meant Google software and Blackboard, which are supported through the university's IT department.
There are many outstanding new technologies that promise to revolutionize your teaching but now isn't the time to jump down that rabbit hole. Identify what needs to happen this semester and the easiest way to get there – after all, you're on a deadline.
For Archie McLean's capstone class, where students act as editors for the online Calgary Journal, the class was able to move entirely online quickly using an established workflow that uses shared Google documents, Slack and email. The editors now meet remotely twice a week using Google Hangouts Meet, which has provided some structure to an otherwise chaotic end of term.
3. When it fits, let the news drive assignments
Students are living through a news story that could very well define their generation, and while in some ways it has slowed their ability to report and write stories, it has also opened up many new opportunities, especially for instructors reworking their assignments on the fly.
For example, in Archie's third-year online journalism class, students were supposed to cover a community event of their choosing. With social distancing making that impossible, many students have been covering the livestreamed daily news conferences from Alberta's chief medical officer of health. Instead of gathering photos and video in person, they're finding screengrabs and other multimedia elements such as audiograms, graphics and maps.
Most major organizations responding to the pandemic are livestreaming their news conferences, offering a chance for students to follow along and report in real time.
4. Marshall your resources
As professors in 2020, we are fortunate to have access to so much quality information about online learning. At Mount Royal, our Academic Development Centre has provided excellent guidance and even offers one-on-one consultations for professors moving their classes online.
But there are many more excellent resources out there for anyone in a similar spot. Here are some of our favourites:
5. Students are learning lots, just not the way we planned
So, this semester hasn't turned out the way we expected and there may be parts of our course outlines that we've had to change or abandon altogether. But that's OK. Students are learning other skills that will serve them down the road: they're learning new technical skills, new ways of working and telling stories away from a traditional newsroom. They're learning the important role quality information plays in a health crisis and how journalism can be a public service.
This is a time where we, as professors and instructors, can also highlight and model the other essential skills that make a successful journalist: listening to others, valuing empathy and understanding in the face of a challenge, adapting to change, welcoming collaboration, managing stress, practising self-care, and assessing what is accurate and helpful information in a place and time where the world feels overrun with conflicting views and messages.
Hopefully, it can be a time for humour, kindness and compassion as well. These are the lessons that will stick with our students long after they leave the classroom.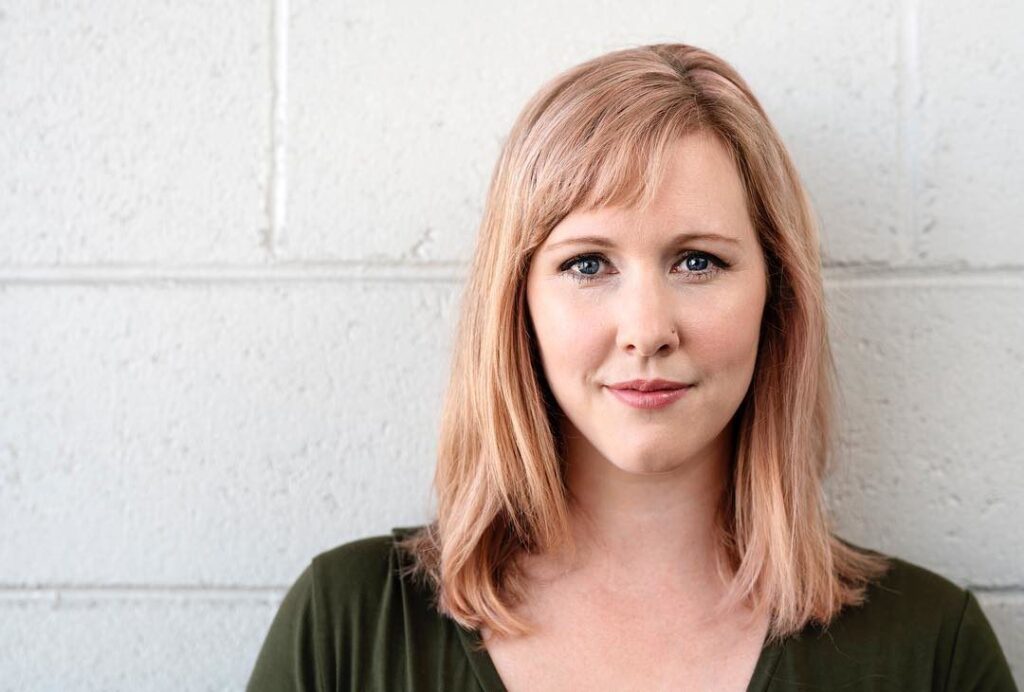 Before joining the journalism faculty at Mount Royal University full-time in 2018, Meg Wilcox worked across the country as a multimedia reporter, producer and host.
Archie McLean is an assistant professor of journalism at Mount Royal University. Before coming to MRU, he worked as a reporter, editor and newsroom leader in Alberta and the North,