Crackdown podcast brings listeners to frontlines of drug war
This story was funded by the J-Source Patreon campaign
Award-winning broadcaster, writer and activist Garth Mullins is intimately aware of the impacts of Canada's drug crisis.
An opioid user through the '90s overdose crisis, Mullins said, "More than half the people I came up with are gone now." He has since switched to methadone.
"I just realized the crisis and the stakes were so high and so personal, and 95 per cent of the way the media covered the crisis was insufficient," he said.
In comes Crackdown, a new podcast hosted by Mullins, based out of Vancouver's Downtown Eastside. The idea, Mullins explained, is to put the coverage of the drug crisis in the hands of those who are living it and those who are fighting to end it.
Listen to the Crackdown Podcast trailer, available on their website.
In Canada, more than 9,000 people died opioid-related deaths between January 2016 and June 2018, according to the federal government. Almost three-quarters of opioid-related deaths that occurred in the first six months of 2018 involved fentanyl. In response to the rising fatalities, the federal government announced in late 2017 that it would provide provinces and territories with temporary permissions to open overdose prevention sites as needed.
"Drug user activism that emerged in Vancouver during the last overdose crisis is why we have safe injection sites," said Mullins. "It's why we have any progressive, small reforms."
But that activism, according to Mullins, is "for the most part, not part of the conversation."
"Making it part of the conversation, to me, is an important step to making it part of the solution – to put drug users and drug user activists at the front of solving this crisis and getting the government to listen, getting the public on their side."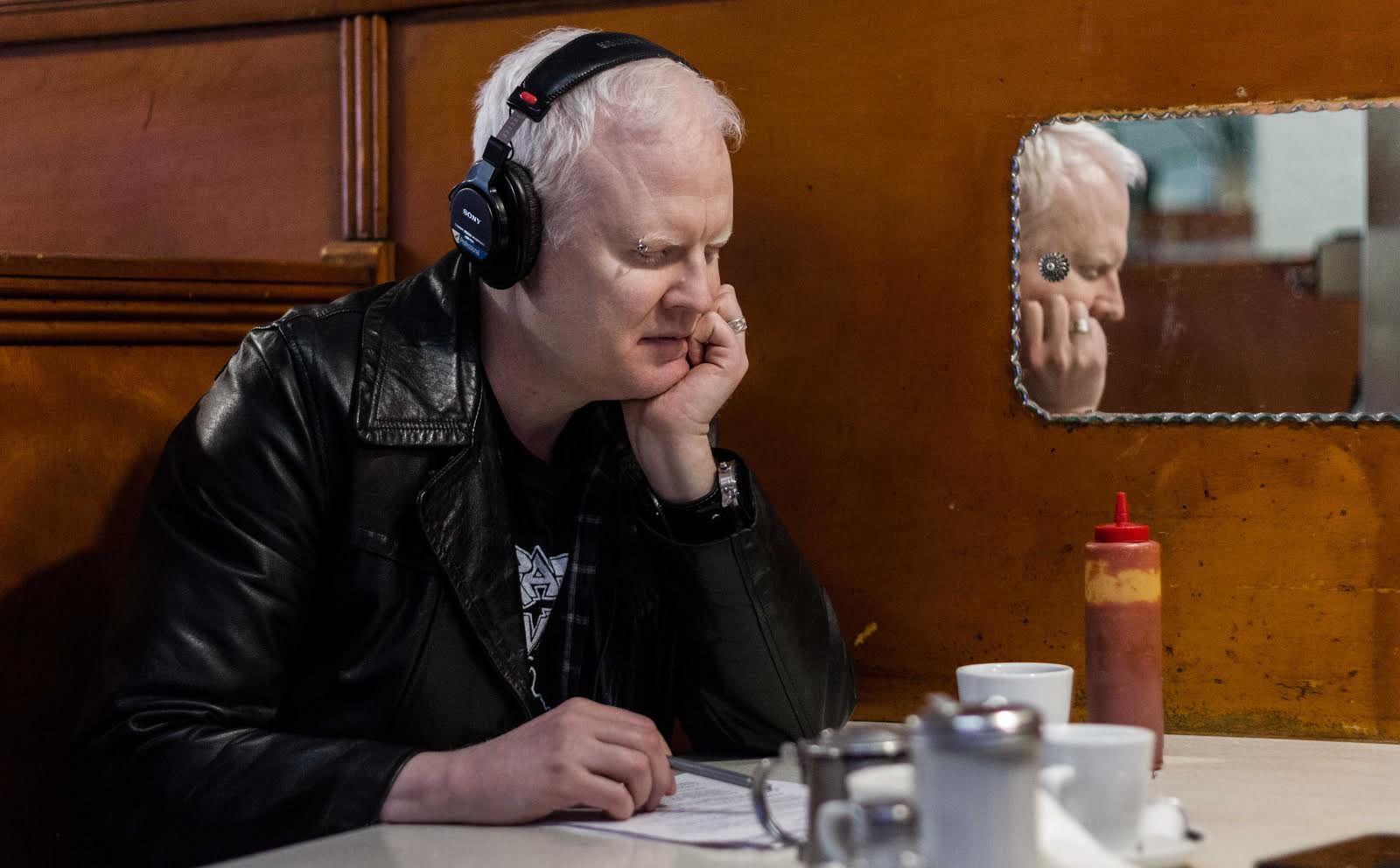 Each episode will focus on a specific issue related to Canada's drug crisis, Mullins explained, bringing listeners to places most would not be able to go. The narratives will be complemented by peer-reviewed research from centres such as the BC Centre on Substance Use, resulting in a type of journalistic analysis, he said.
While Mullins is the podcast's host and executive producer he said the show's editorial direction is largely guided by Crackdown's nine-person editorial board.
Made up of drug users and activists, each member of the editorial board has their own area of expertise, Mullins said. So when it comes time to produce an episode about methadone, for example, or drugs and the impacts of colonization and the residential school system, they will be able to rely on the lived experiences of their team.
"They call it a drug war, so we're going to have dispatches from our field correspondents (who are) the drug users," said editorial board member Dean Wilson. "It's just absolutely brilliant."
Wilson, a former president of the Vancouver Area Network of Drug Users, famously filed a constitutional claim with British Columbia's Supreme Court to prevent the closure of Vancouver's Insite, North America's first safe injection site. The case was eventually heard by the Supreme Court of Canada, ending with a 9-0 decision in favour of the site, saying, "During its eight years of operation, Insite has been proven to save lives with no discernable negative impact on the public safety and health objectives of Canada."
To ensure that the show reflects the view of the community, Mullins said that prior to each episode's release, a small listening party will be held with members of the community. During that time, they'll have the opportunity to provide feedback on what they've just heard. Changes can then be made accordingly before the episode is released to the general public.
The result is an episode that steers away from what Mullins said he sees as the most common types of drug crisis coverage: "Right-leaning" stories that blame drug users and those written "sympathetically," in which drug users are people to be pitied. In both cases, Mullins said journalists tend to miss the fun banter and humour that is often present within community activist circles.
"It's not serious or sombre or earnest," he said of the podcast. "It's frustrating and there's grief, (but) there's also lots of just bullshitting amongst ourselves."
"I just want the regular public to see what I see, to experience what I experience of the community – that we can make projects and cause things to happen together," Mullins said. "It's not the agency you typically see associated with drug users in the coverage (of the drug crisis)."
The podcast, premiering Wednesday, will be available to download on iTunes, Stitcher and wherever you get podcasts.
"I will fight until I die to make sure that (drug users) are just legitimized as people," said Wilson. "I believe (in) what Garth is doing, and I believe this is a good way to get our message out."

Kelsey Litwin is a freelance journalist based in Montreal. She has written for the Montreal Gazette and National Observer, and was a researcher on the award-winning Price of Oil collaborative series.