Edward Madojemu on innovation, agency and shared experience in the world of VR
In this monthly column, Ryerson University School of Journalism professor Adrian Ma explores emerging trends, technological developments and compelling work in the burgeoning field of immersive storytelling, including 360 video and virtual, augmented and mixed reality content.

Comic books and graphic novel sales have absolutely surged over the past decade. And while much of this popularity has been driven by the pop-culture power of Marvel and DC's superhero squads, new voices and artists have been breaking ground in many genres and subjects, including LGBTQ+ perspectives and challenging social issues.
One rising creator in this space is Edward Madojemu, an animation student at Emily Carr University in Vancouver. Madojemu's storytelling approach is unique, however, in that he has created a virtual reality graphic novel experience. His story Dami & Falian is a trippy, colourful and fast-paced adventure through an alien mining colony that allows the viewer to experience the action in interactive, 360-degree video. Collaborating with several visual and audio designers, the result is a completely absorbing story experience that literally feels like you're moving through the world of a comic book.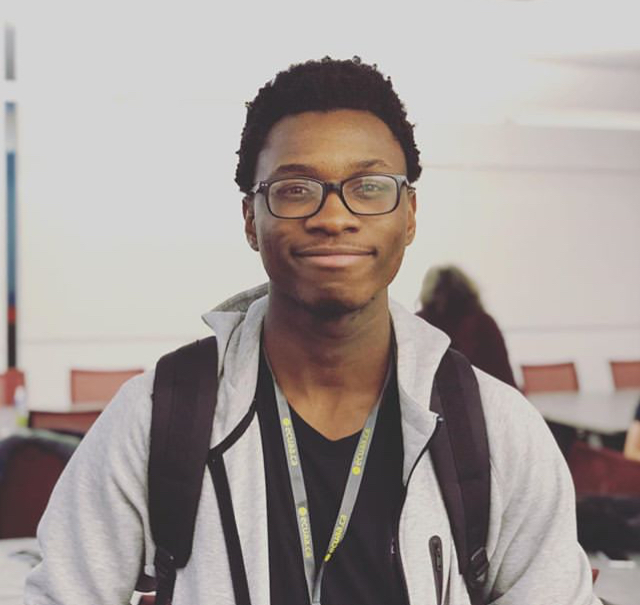 Madojemu recently showcased his work as part of the Vancouver International Film Festival's Immersed conference in late September, earning several positive reviews. But while many content producers are interested in the potential to give comics an immersive treatment, Madojemu has learned that it's not simply a case of being able to convert any existing graphic novel into a compelling narrative for VR.
"I think a major challenge with creating comic/graphic novel content for VR is making it in a way that it utilizes VR in ways that don't feel gimmicky, but still reflect the values of the original medium," he told me in an interview. "In my experience, at least with the way we approach making comics in VR, you can't simply just translate a paper comic into VR. You have to build your story from the ground up in a way that complements both mediums. Otherwise, you'll end up with something that feels rushed and shallow."
In the case of Dami & Falian, Madojemu had to rethink the way a reader (or viewer) interacts with a graphic novel. Rather than offer a more passive experience and watching the plot unfold, he and his team figured out an interesting way to truly take advantage of the VR medium by giving the audience more agency.
"We developed a mechanic we call 'The Cipher' that allows readers to uncover hidden content from inside the scenes, translating alien text and piecing together mysteries, some of which drastically change the way you view the story," he said. "I think VR comics could build on this sense of mystery, potentially expanding to a shared social experience where readers could collectively try to uncover the secrets of these fictional worlds together."
It was this insight that really excites me as an immersive content enthusiast and a journalist. After all, journalism is no stranger to the realm of graphic novels. There are many incredible works of reporting and creative non-fiction in this form, from Joe Sacco's Palestine books to Art Spiegelman's Holocaust memoir Maus to Canadian cartoonist Guy Delisle's travelogues. Madojemu believes the VR treatment could work very well for non-fiction storytelling. But he does add that "tremendous amounts of research would be required to accurately depict these real-life stories, as you're not dealing with singular images anymore but rather fully realized, three-dimensional sets."
And just as critically is whether the creator can give the viewer a dynamic role in the narrative, as Madojemu figured out with Dami & Falian. In the case of journalistic VR, creating stories where the audience can feel like part of the news gathering — perhaps by seeding information or relevant content to be discovered to drive the story forward — could make for an utterly captivating experience.
You can download a beta version of the Dami & Falian VR graphic novel for Oculus from the official project website.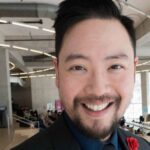 Adrian Ma is an award-winning journalist and an assistant professor at the Ryerson School of Journalism in Toronto. He has spent most of his journalism career as a reporter and digital producer and specializes in teaching multimedia storytelling and personal branding.