Have an event you'd like to have appear on our events calendar? Please fill out the event form.
All events will be reviewed by an administrator before appearing on the calendar.

Virtual Storytellers Lodge
March 2, 2022 @ 9:00 am

-

March 3, 2022 @ 3:00 pm

Free – $400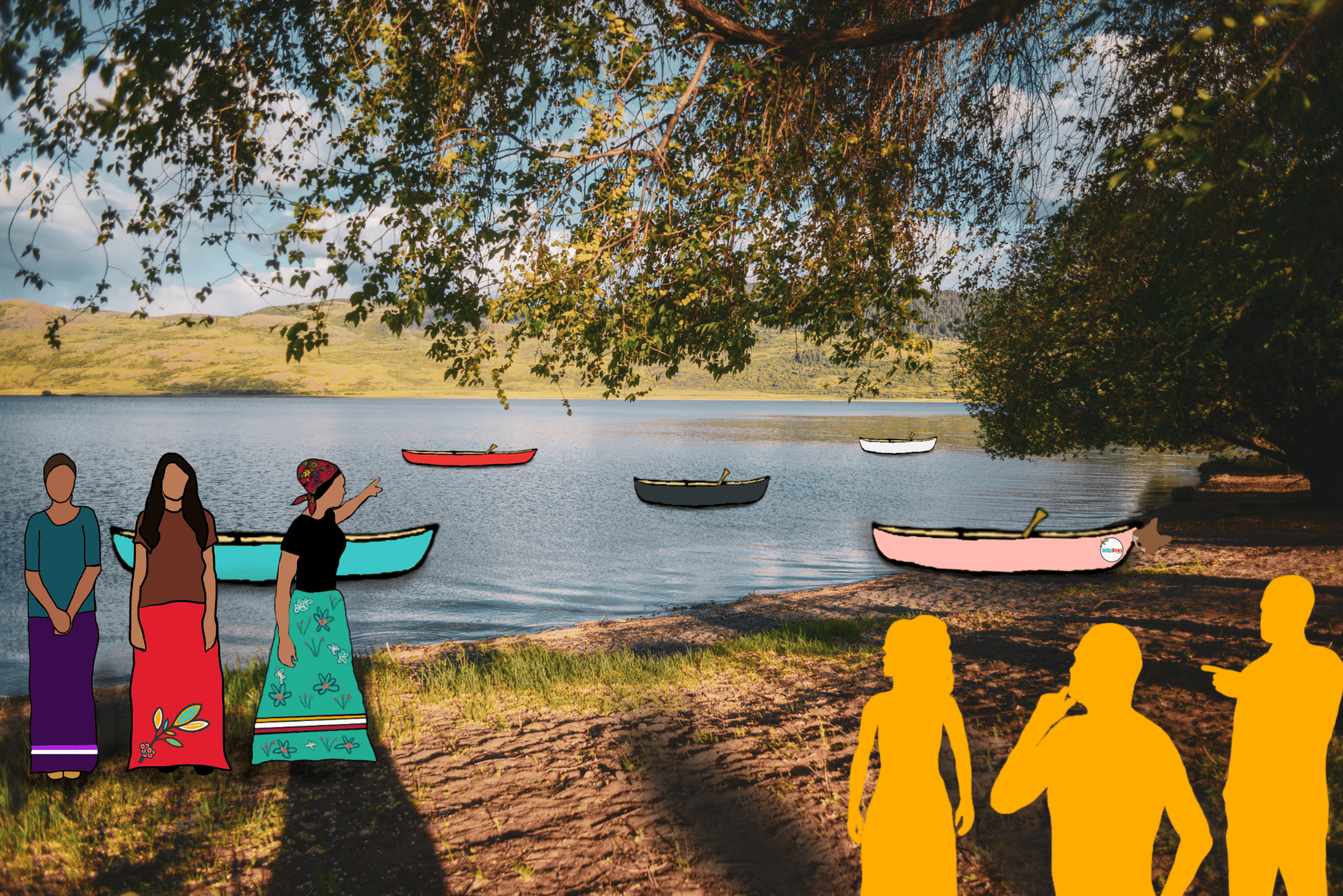 IndigiNews invites you into our virtual Storytellers Lodge for a two-day learning circle. This special Decolonize the Media training series is co-hosted by IndigiNews and Your syilx Sisters Consulting and is scheduled for March 2-3 via Zoom.
The training will include sessions focused on land-connected storytelling, trauma-informed reporting, decolonizing and Indigenizing the newsroom and allyship. Sessions will include discussions with presenters and attendees.
Because of the gravity of the work and the engagement required, we are capping the training at 250 folks so that we can deliver the best offerings possible.
Join us in our Storytelling Lodge. See the full schedule below.
Day One: The Canoe Journey Begins
9 a.m. – 3 p.m. PST
9am (15 minutes): Housekeeping and self and community protocols
9:15 (30 minutes): Indigenous land connection & story: rooting people to this shared space through story
9:45 (20 minutes): Discussion session
10:05 (10 minutes): Break
10:15 (90 minutes): Trauma- informed, anti-oppressive journalism training with Kelsie Kilawna
11:45 (1h15 min): Nutrition Break
1:00 (60 min): Trauma-informed training continued: Choosing allyship & Decolonizing the Workshop 
2:00 (60 min): Being unapologetically Indigenous in the newsroom with Eden Fineday
Day Two: Unpacking The Canoe
9 a.m. – 3 p.m. PST
9am (15 minutes): Housekeeping, trigger warning, introduction, and protocol sharing
9:15 (90 minutes): Story Exploder w/ Jenessa Joy Klukas: taking a deep dive into the storytelling process, from concept, to interview, to crafting, to publication
10:45 (15 minutes): Break
11:00 (30 minutes): Open Q&A period for the IndigiNews Canoe Paddlers (team)
11:30 (1h15 min): Nutrition Break
12:45 (120 minutes): Sharing Circle: utilizing collective consensus building practices with Kelsie Kilawna
2:30 (30 minutes): Q&A/ Discussion