Have an event you'd like to have appear on our events calendar? Please fill out the event form.
All events will be reviewed by an administrator before appearing on the calendar.

COVID-19 and the New Economic Reality
May 28, 2020 @ 1:00 pm
Free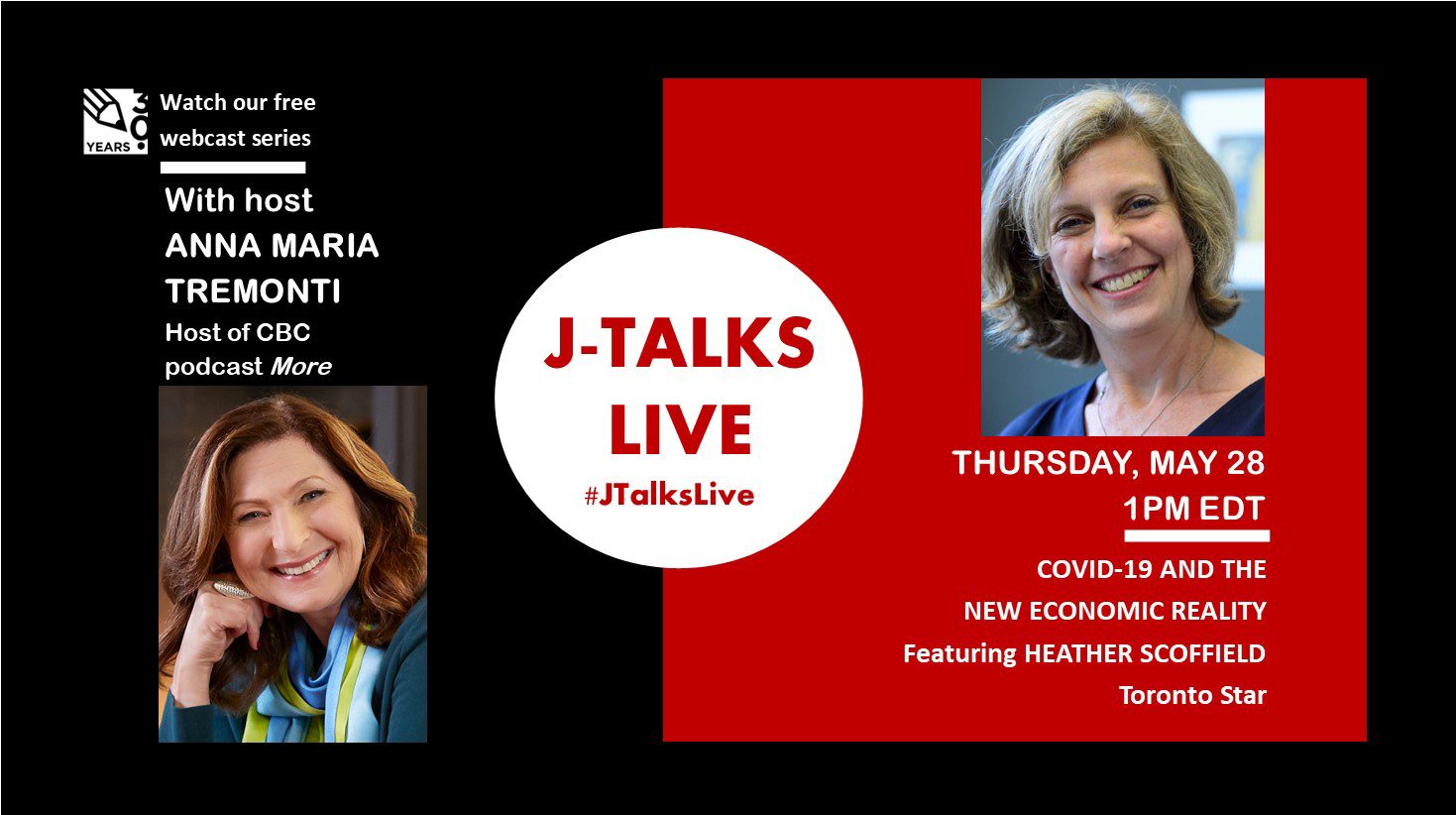 At all levels, the Canadian economy is taking a hit amid this global pandemic. Even with federal and provincial governments providing unprecedented measures to help support workers, families and businesses, the scenarios for what a recovery might look like—and when—vary greatly. Join award-winning journalist Heather Scoffield, economics columnist and Ottawa bureau chief for the Toronto Star, for her informed perspective on the implications for the Canadian economy and covering the biggest economic challenge of our time. This webinar features Scoffield in conversation with Anna Maria Tremonti, host of the CBC podcast More.