Have an event you'd like to have appear on our events calendar? Please fill out the event form.
All events will be reviewed by an administrator before appearing on the calendar.

Decolonizing the Media with Kelsie Kilawna of IndigiNews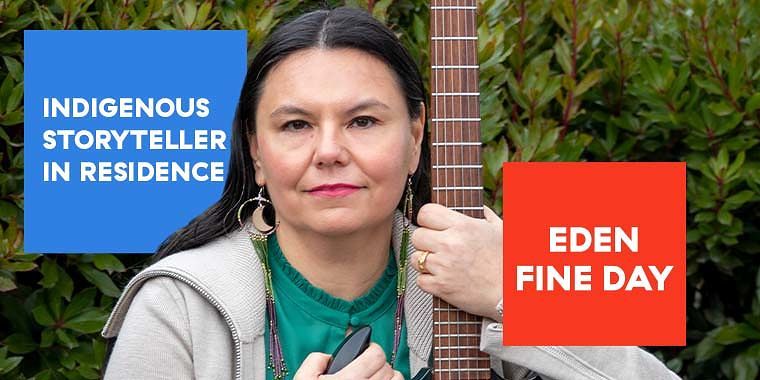 The Canadian media has been claiming to tell the truth for a long time. In representing truth as an institution of a colonial nation, the media has also been imposing a version of truth that does not leave space for the ways of knowing, learning, and sharing that have existed on this land for thousands of years.
Come listen to Indigenous Storyteller in Residence Eden Fine Day and journalist Kelsie Kilawna in a lively conversation about how Indigenous journalists are working to decolonize the institution and practice of journalism in Canada. Topics will include land-connected and trauma-informed storytelling, allyship, and how to tell the truth with kindness and solidarity.
Kelsie Kilawna is syilxw (sqilxw/Indigenous) woman who was born and raised in Inkumupulux (the head of Okanagan Lake). She is a storyteller, photographer and experienced listener. She is a reporter for Indiginews.
Find out more about Eden Fine Day here: vpl.ca/storyteller
Please register. Registration is not required to participate, but it helps us anticipate the number of attendees, and allows us to send you any updates about this event.
To join the discussion you will need a computer, tablet or phone with the Zoom App. Headphones are recommended.
New to Zoom? Learn more about using it here.