Have an event you'd like to have appear on our events calendar? Please fill out the event form.
All events will be reviewed by an administrator before appearing on the calendar.

Digital Media and the 2019 Federal Election Symposium
February 21, 2020 @ 9:00 am

-

4:30 pm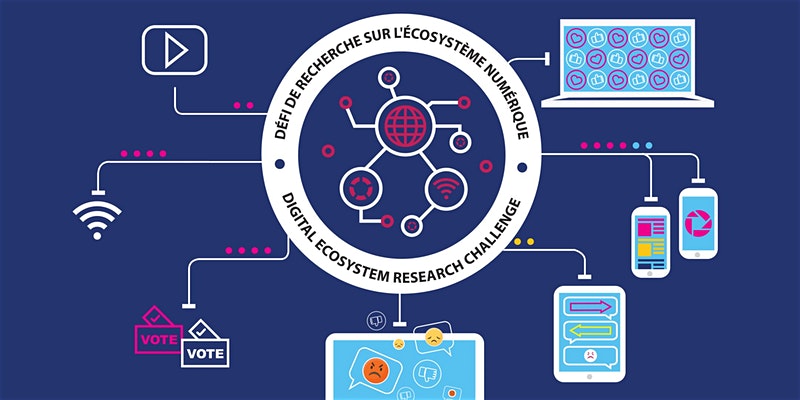 From disinformation to political advertising to online harassment, learn about the latest research on digital media & the federal election
About this Event
From disinformation to political advertising to online harassment, learn about the latest research on the impacts of digital media on the 2019 Federal Election with a full day of expert panels featuring 18 different research teams from across Canada and abroad.
How did digital media impact and shape the 2019 federal election? How big a threat is disinformation for democracies? How are political parties using digital data to advertise? What is the impact of online harassment for politicians? We tackle these questions and more in our full day symposium featuring experts from 18 different research teams!
Join a discussion about the role of digital media in elections with a focus on what policy makers, civil society members, and researchers can do next. Individuals, groups, researchers, representatives of organizations and government departments are all welcome.
Why come?
You will hear panels on online harassment and hate speech, how misinformation and disinformation travels on online platforms, how political parties use advertisements online, and more!
All panels will involve a Q&A period, where you get to ask your burning questions.
You will get to talk to, and learn from, experts focusing on the political uses of digital media, presenting results from their latest research.
A great chance to network with people who are working and/or researching in this space.
Also, did we mention that snacks and lunch are included?
If you are interested in this topic, we also encourage you to check out our 'Covering Elections in the Digital Age' event, featuring five journalists with experience covering misinformation, media manipulation and cybersecurity, happening on February 20th from 5:30 to 8:30 p.m.: https://www.eventbrite.ca/e/covering-elections-in-the-digital-age-tickets-90643566347?aff=ebdssbdestsearch
Who Are We?
Dr. Elizabeth Dubois at the University of Ottawa and Dr. Taylor Owen at McGill University launched the Challenge in April 2019, in order to examine the ways digital media affects our elections. The challenge consisted of funding 18 different teams across Canada and abroad to study a diverse set of questions relating to the impacts of digital media on our elections. An overview of Digital Ecosystem Research Challenge projects can be found at www.digitalecosystem.ca/projects.
For more information, please contact the Digital Ecosystem Research Challenge team (contact@digitalecosystem.ca)
This event has been made possible in part by the Government of Canada.