Have an event you'd like to have appear on our events calendar? Please fill out the event form.
All events will be reviewed by an administrator before appearing on the calendar.

Hot Off The Press: Comedy Journalism panel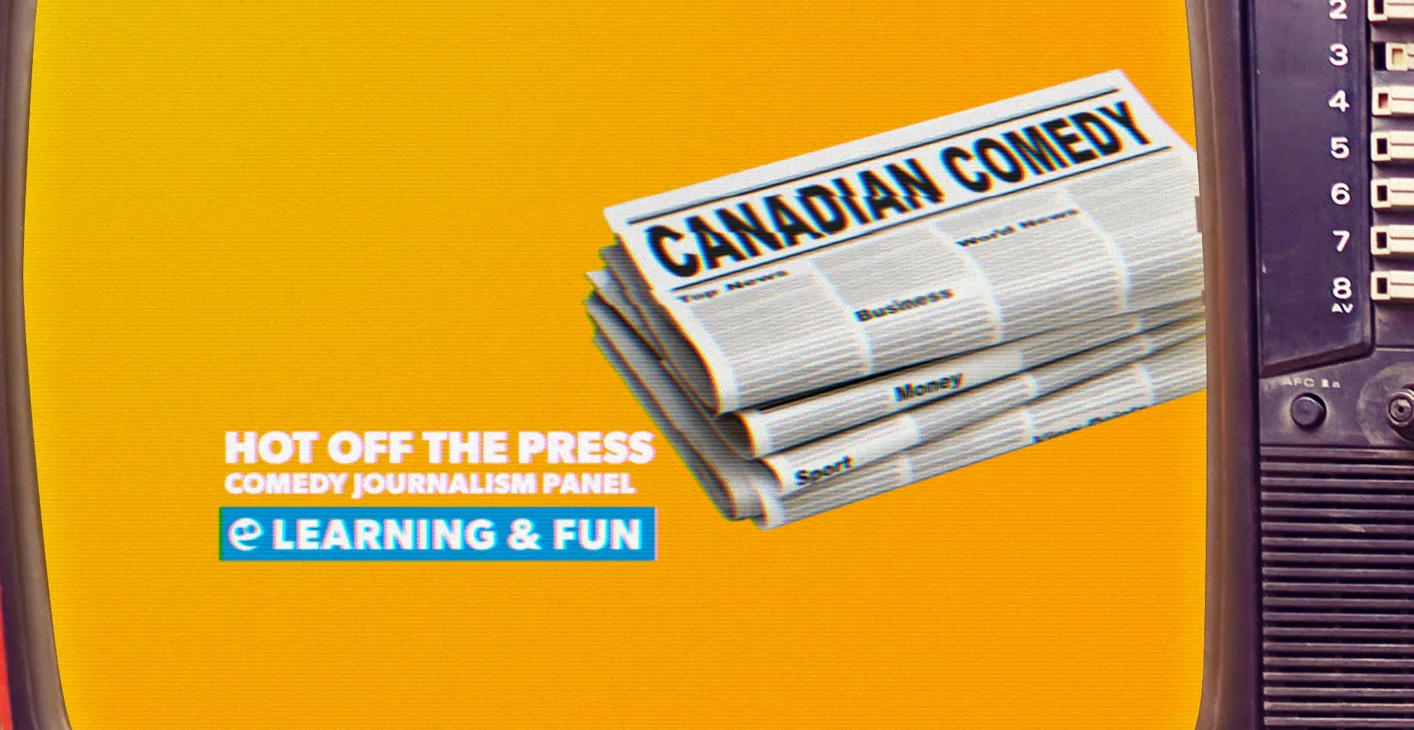 Musicians and actors hope for a five star review, or a perfect 10 from Pitchfork. But who is criticizing the comics?
A panel of journalists from different cities discuss the role that media coverage and criticism plays in the development of the comedy scene. Join Glenn Sumi, Clare Martin, Jourdain Searles, Jason Zinoman, and Vish Khanna to hear about the current landscape of comedy in news media, and why comedy does not hold the same space as other art forms. Attendees will learn what kind of stories journalists are looking for, and the career benefits of good publicity beyond social media.
details:
This panel will include a moderated Q&A in a Live Zoom webinar, with captions.
Program Length is approximately 60 minutes
Cost: $10 + fees / Pre-Registration Is Required.
TOsketchfest's Learning & Fun program is presented by:

SPEAKERS:
clare martin – assistant comedy editor, paste magazine
Clare Martin is a cemetery enthusiast and Paste's assistant comedy editor. She's also written for Vulture and HelloGiggles, and is currently based in Dublin, Ireland.
glenn sumi – acting managing editor, now magazine
Glenn Sumi has written about comedy at the Toronto weekly NOW Magazine for more than 20 years. Sketch comedy cover stories include Kids in the Hall, Knock Knock. (Who's There?) Comedy!, the Atomic Fireballs and the Women of Second City.
jourdain searles – freelance: thrillist, hollywood reporter and more
Jourdain Searles is a writer, film critic and comedian who hails from Georgia and is currently living in New York City. She performs stand-up comedy all over New York City. She has performed at Broadway Comedy Club, Union Hall, Littlefield, UCB East, Caveat, Good Good Comedy Theatre, The PIT, Under St. Marks, The Creek and the Cave, The Well and The Footlight among many other venues. She has also performed at Bad B*tch Revolution Fest, Reel Love Film Festival, She Makes Me Laugh Comedy Festival and the Brooklyn Podcast Festival.
jason zinoman – comedy columnist, the new york times
Jason Zinoman is the first comedy critic for The New York Times where he writes the On Comedy column. He has also written columns for the paper about Broadway as well as sports. He is the author of the NYT bestseller "Letterman: The Last Giant of Late Night" and the history of 1970s horror "Shock Value: How a Few Eccentric Outsiders Gave Us Nightmares, Conquered Hollywood and Invented Modern Horror," as well as the kindle single "Searching for Dave Chappelle." He lives in Brooklyn with his wife and two daughters.
vish khanna – comedy editor, exclaim! magazine
Based in Edmonton, Alberta, Vish Khanna works for CKUA Radio and has played in several bands and toured North America. He hosts a renowned topical interview podcast called Kreative Kontrol, is an Assistant Editor at Exclaim! Magazine, where he oversees the Comedy section, and he's a co-organizer of the Long Winter arts series in Toronto, where he hosts a monthly talk show called Long Night with Vish Khanna. He was a Host and Producer at CBC Radio 3 and is an on-air columnist for the CBC Radio One program, The Next Chapter with Shelagh Rogers. He wrote a monthly arts column for the Guelph Mercury Tribune and his written work has also been featured in Pitchfork, NOW, the AV Club, the Globe and Mail, Spinner, Huffington Post, Signal to Noise, and more.