Have an event you'd like to have appear on our events calendar? Please fill out the event form.
All events will be reviewed by an administrator before appearing on the calendar.

How to fight racism and not get fired from your mainstream media job
June 9, 2020 @ 8:00 pm
Free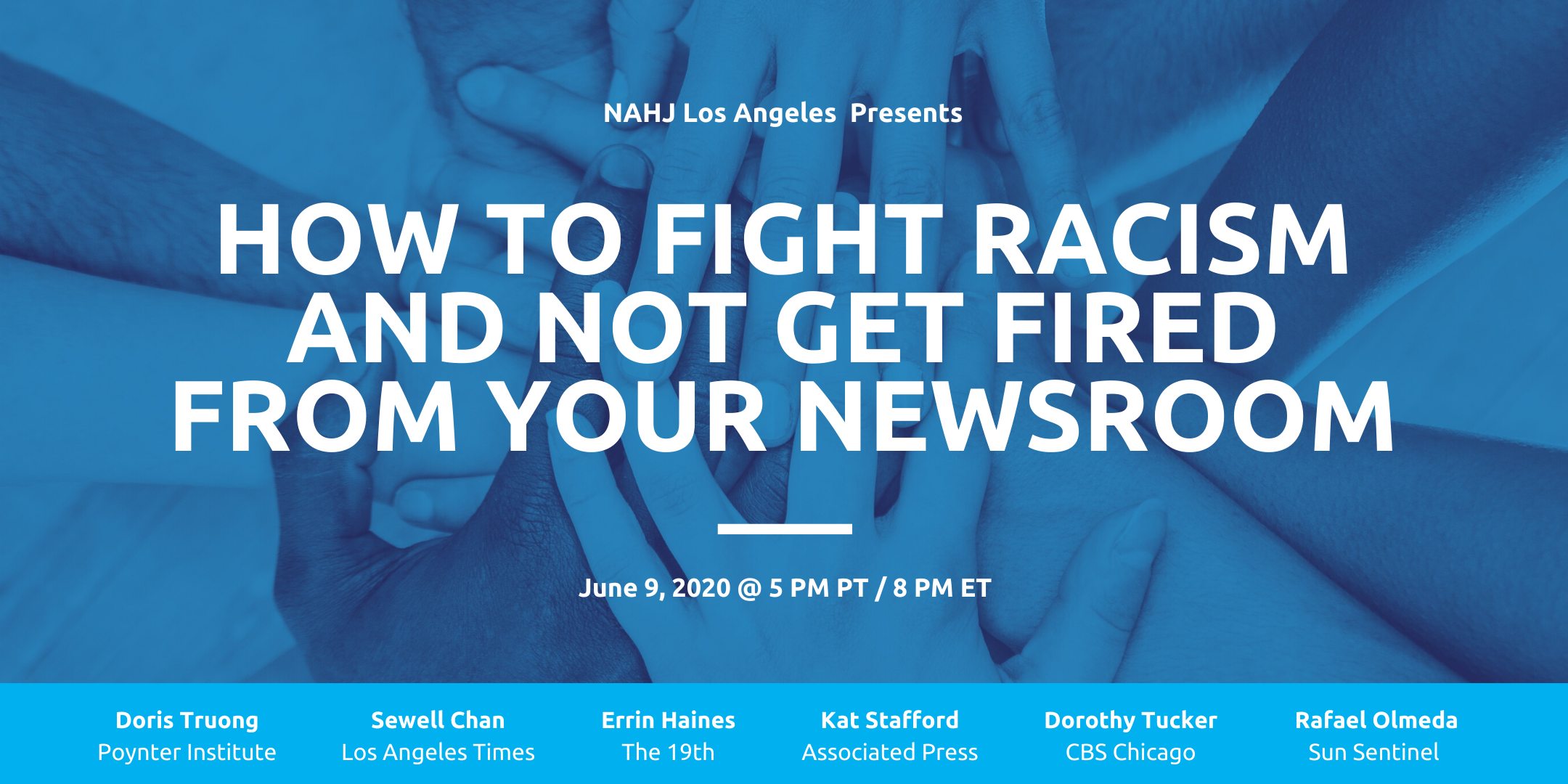 The Los Angeles chapter of the National Association of Hispanic Journalists is hosting a Zoom panel discussion on impartiality and avoiding conflicts of interest at a time of national crisis.
Americans are risking their lives to take to the streets and protest police brutality, institutional discrimination and centuries of anti-Black racism in the U.S. As this historic moment unfolds, many journalists are once again asking themselves what they can and cannot do when it comes to participating in political discourse.
Newsroom guidelines on ethical conduct dictate how journalists communicate on their personal social media accounts and engage in other behaviours, such as campaigning for a candidate or donating to a political organization. Journalists are often prohibited from publicly expressing their opinions and associating with a political cause to avoid compromising their newsroom's reputation and ability to cover the news.
But at a time when so much is at stake, some are wrestling with these policies and their role in the news industry. In recent days, journalists have been turning to each other for guidance:
-Can we attend anti-racism protests as a participant, not a journalist?
-Can we donate to organizations that some sources might perceive as political?
-How do we tackle racism in our newsrooms and protect our mental health?
This panel will feature seasoned journalists discussing their efforts to honour their personal beliefs and uphold their newsroom's ethics codes. The event will feature an hour-long discussion from the panelists and a 30-minute Q&A with the audience.