Have an event you'd like to have appear on our events calendar? Please fill out the event form.
All events will be reviewed by an administrator before appearing on the calendar.

Journalism and the Pandemic: The Disinfodemic
June 30, 2020 @ 11:00 am
Free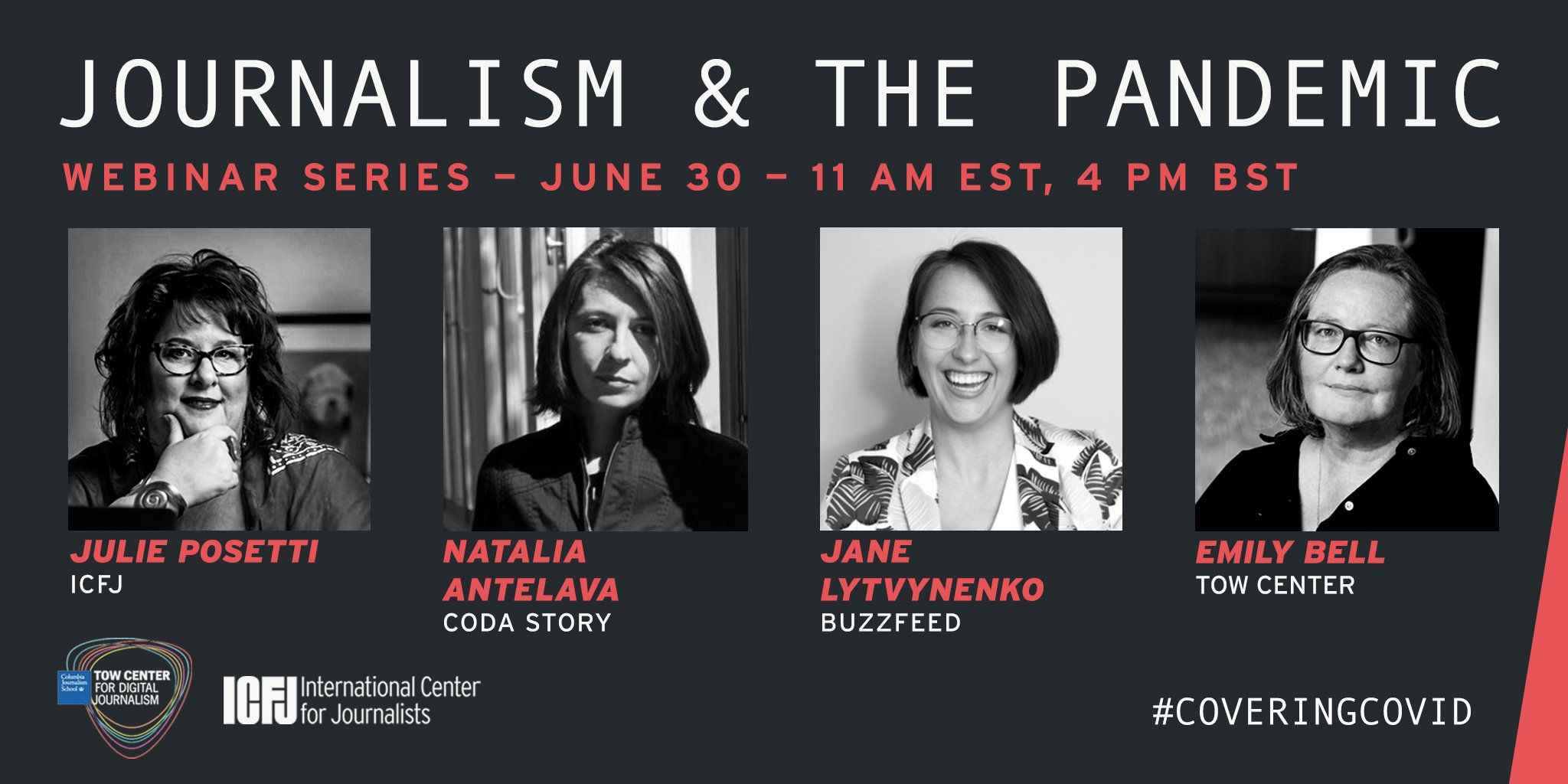 How are journalists experiencing the COVID-19 'disinfodemic' and working to counter it? Journalism is not just at risk of being swamped in what the World Health Organization (WHO) calls the 'infodemic'. It is also a target of, and a bulwark against what UNESCO calls a 'disinfodemic'. So, what encounters are journalists, fact-checkers and other media workers having with mis/disinformation? What are the impacts of the 'disinfodemic' on their work? And how are news outlets working to counter the information pollution fueling the pandemic? ICFJ's Julie Posetti, the Tow Center's Emily Bell, Coda Story's Natalia Antelava, BuzzFeed's Jane Lytvynenko and others will tackle these questions in the final of this series of our Journalism and the Pandemic webinars.