Have an event you'd like to have appear on our events calendar? Please fill out the event form.
All events will be reviewed by an administrator before appearing on the calendar.

Local Journalism and the Crisis of American Democracy
July 13, 2020 @ 4:00 pm
Free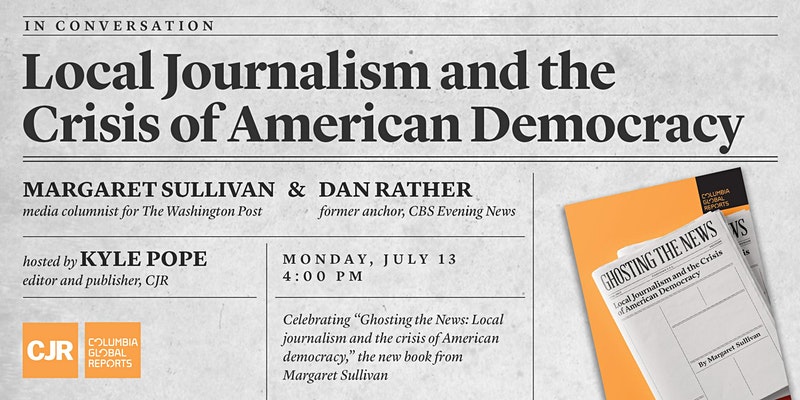 Join Columbia Journalism Review and Columbia Global Reports to celebrate 'Ghosting the News: Local journalism and the crisis of American democracy,' the new book from Margaret Sullivan.
The event will be a conversation between Margaret Sullivan and Dan Rather, former anchor of CBS Evening News, hosted by Kyle Pope, editor and publisher of the Columbia Journalism Review.