Have an event you'd like to have appear on our events calendar? Please fill out the event form.
All events will be reviewed by an administrator before appearing on the calendar.

#MediaToo: The #MeToo movement has hit Canada. What's next?
April 11, 2018 @ 5:30 pm

-

8:30 pm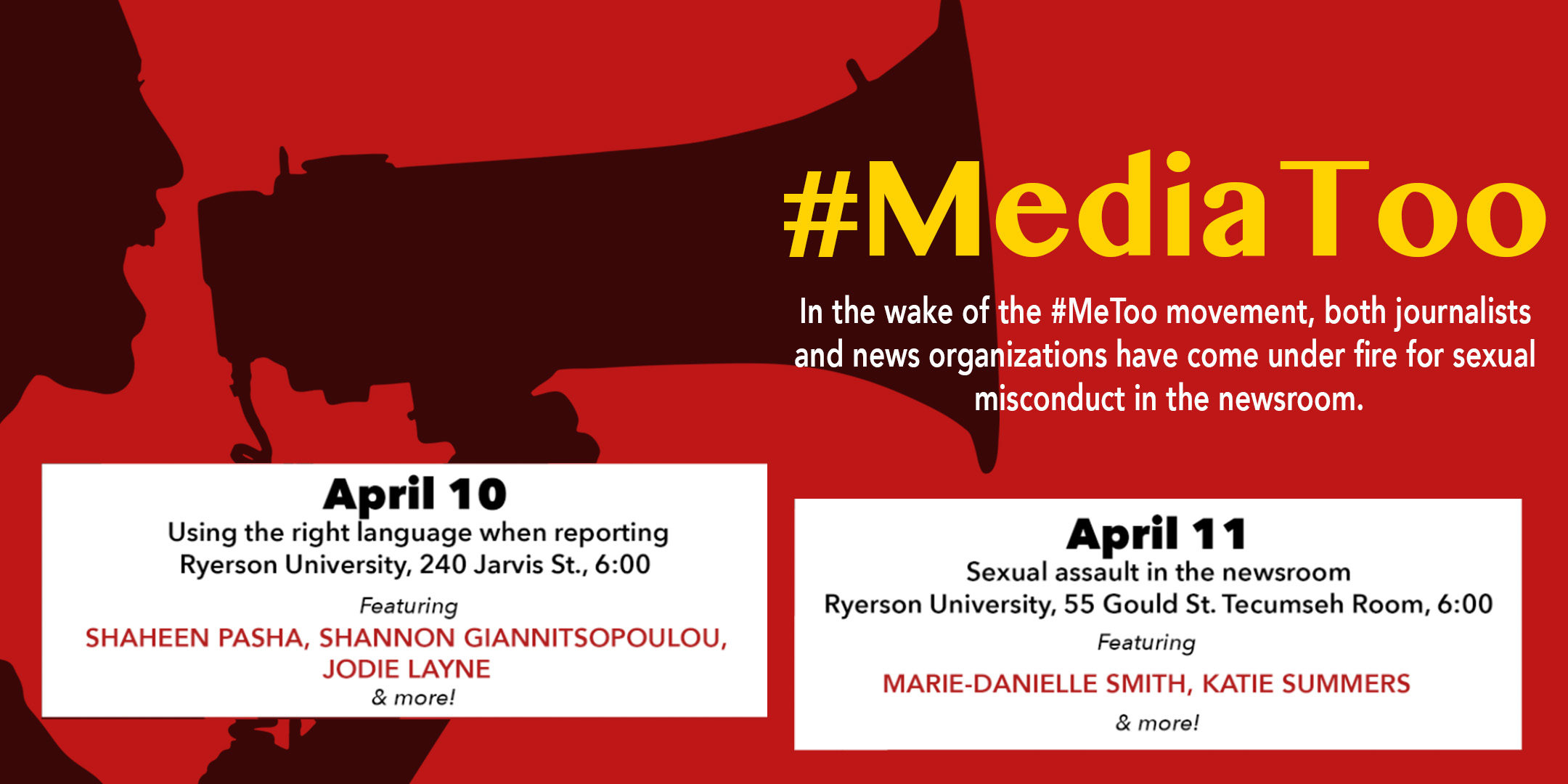 Reporting on sexual misconduct can be as difficult as navigating a minefield. How do you maintain transparency? Is it your job to report on the accusation without bias or to stand by the accuser? How do you work with the victims?
Join the Ryerson Review of Journalism in the second of its two-day workshops dedicated to answering these questions and more. Day Two is themed"Sexual Misconduct in the Newsroom:" In the wake of the #MeToo movement, both journalists and news organizations have come under fire for sexual misconduct in the newsroom. A journalist's job is to uncover the truth and sometimes that means doing so in their own workplace. But what qualifies as sexual misconduct? Who do you turn to to report harassment? Are there new policies in the workplace in light of the movement?
This event will feature a panel led by female journalists who will share their experiences with sexual harassment in a newsroom setting, and how they combatted that type of behaviour. The panel will be followed by a round table, led by the same group of women who will speak to audience in smaller groups on the same subject matter.