Have an event you'd like to have appear on our events calendar? Please fill out the event form.
All events will be reviewed by an administrator before appearing on the calendar.

News 'ForYou': How TikTok is helping newsrooms reach new audiences
February 1, 2022 @ 1:00 pm
Free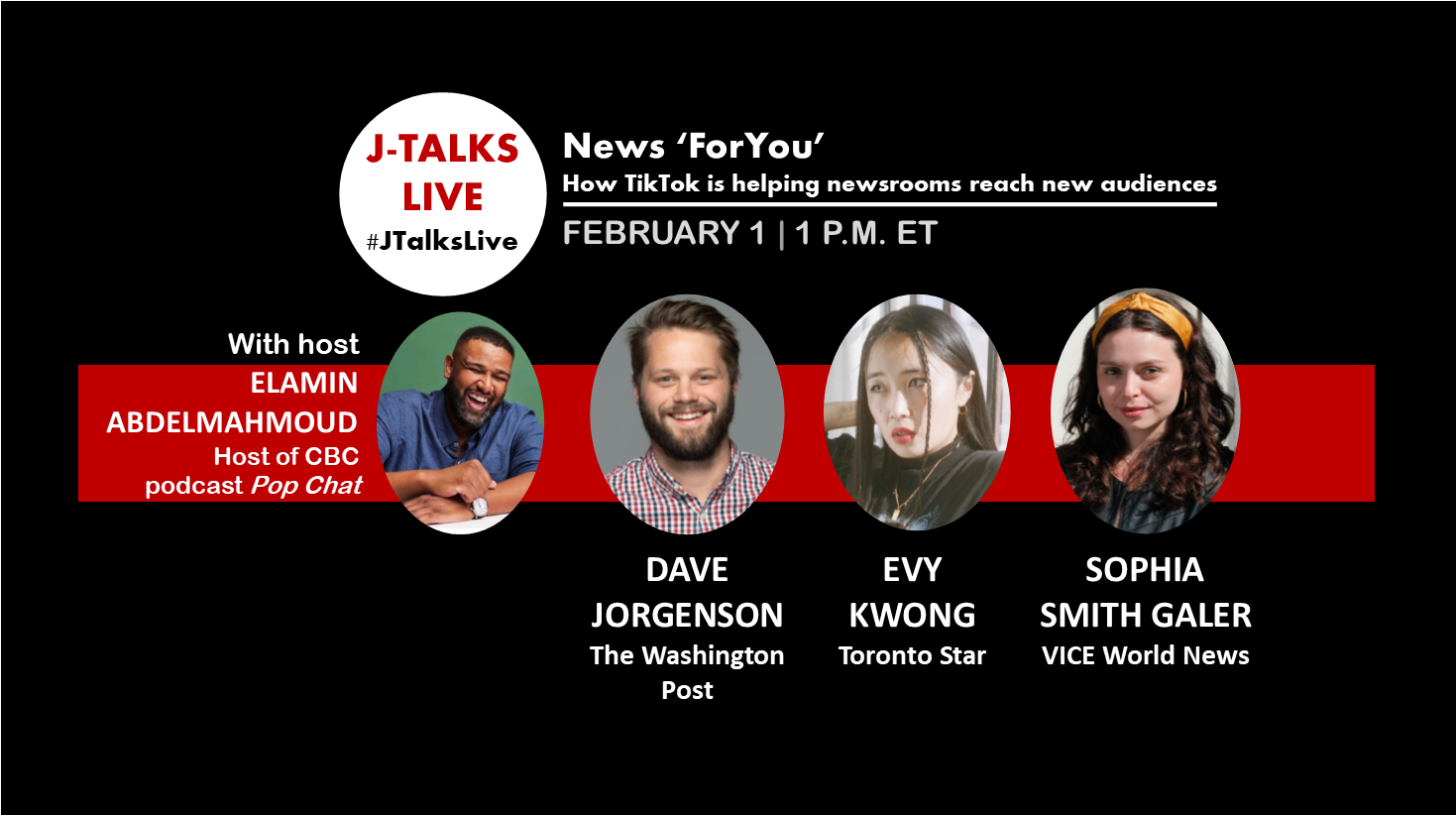 TikTok's immense popularity among Gen Z users and more than one billion global user-base make the app an enticing storytelling tool for news publishers. Many newsrooms are reaching hundreds of thousands of young followers that they previously struggled to engage with off the platform. On February 1, The Canadian Journalism Foundation welcomes a panel of trailblazing journalists who are using the video-sharing network to bring news content to a whole new generation. They'll share their insights on TikTok's use as an effective storytelling tool and how newsrooms can get their audiences to go deeper on and off the app.
Featured speakers are journalists Dave Jorgenson, The Washington Post, Evy Kwong, Toronto Star and Sophia Smith Galer, VICE World News, in conversation with Elamin Abdelmahmoud, host of the CBC podcast Pop Chat.