Have an event you'd like to have appear on our events calendar? Please fill out the event form.
All events will be reviewed by an administrator before appearing on the calendar.

Pitch Like a Pro: How to write the perfect pitch letter to editors
March 28, 2019 @ 7:00 pm

-

9:00 pm

$30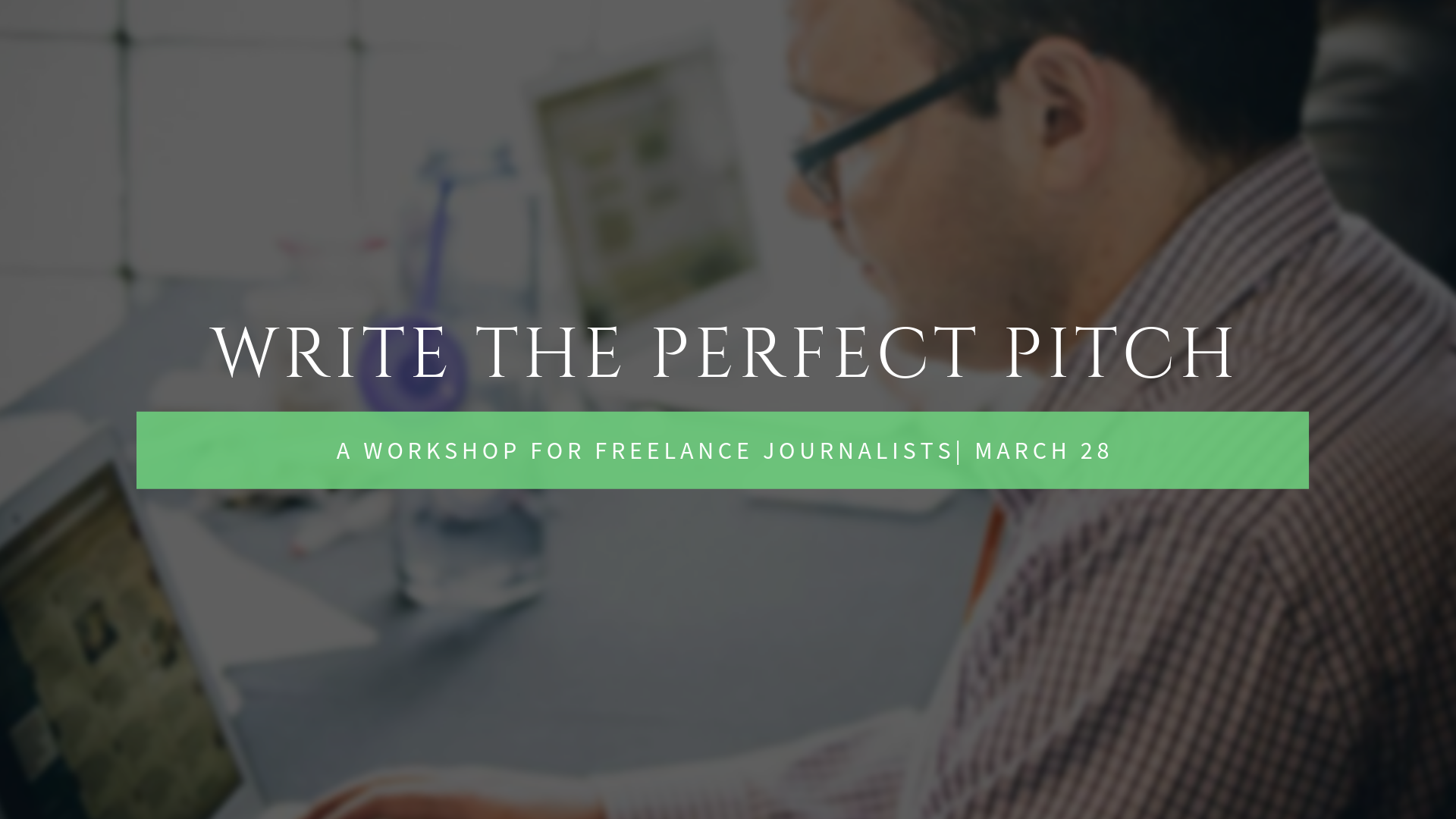 Facilitated by freelance journalist, Pitch Like a Pro: A Workshop on Getting Published in Print and Online is a comprehensive guide on how freelance writers can get their queries noticed by editors in print and online. Pitching story ideas can be difficult work for journalists, especially if they're new to freelance, and in this workshop I'll help writers learn how to craft the perfect pitch.
What you'll learn in the workshop will be advice and tips I've never shared with anyone before, revealing the process I go through from idea generation to research to pitch, offering real examples of queries that editors accepted. Questions to be answered will include: "What makes a strong pitch? How long should it be? What kind of publications would be perfect for this or that idea? Should I submit simultaneous queries? What common mistakes should I avoid?"
Attendees can also expect to write their own pitches based on ideas I will share with the class, but if you have your own pitches (that haven't been accepted by publishers) than please bring them along.
Attendees should also bring pen, paper, laptops, etc for that writing portion of the workshop.
About David Silverberg: He has been freelance writing for more than 15 years, and has been published in The Washington Post, BBC News, The Globe & Mail, Toronto Star, Buzzfeed, Ars Technica, Vice, NOW Magazine, Canadian Jewish News, Canadian Business, Rue Morgue, Princeton Alumni Magazine, Ryerson Alumni Magazine and many more. David has sent hundreds of queries to editors over the years and knows what works, what doesn't, what makes a standout pitch letter.
Questions? Email davidsilverberg@gmail.com