Have an event you'd like to have appear on our events calendar? Please fill out the event form.
All events will be reviewed by an administrator before appearing on the calendar.

Reporting on coronavirus: Inauthentic and coordinated online activity
June 4, 2020 @ 11:00 am
Free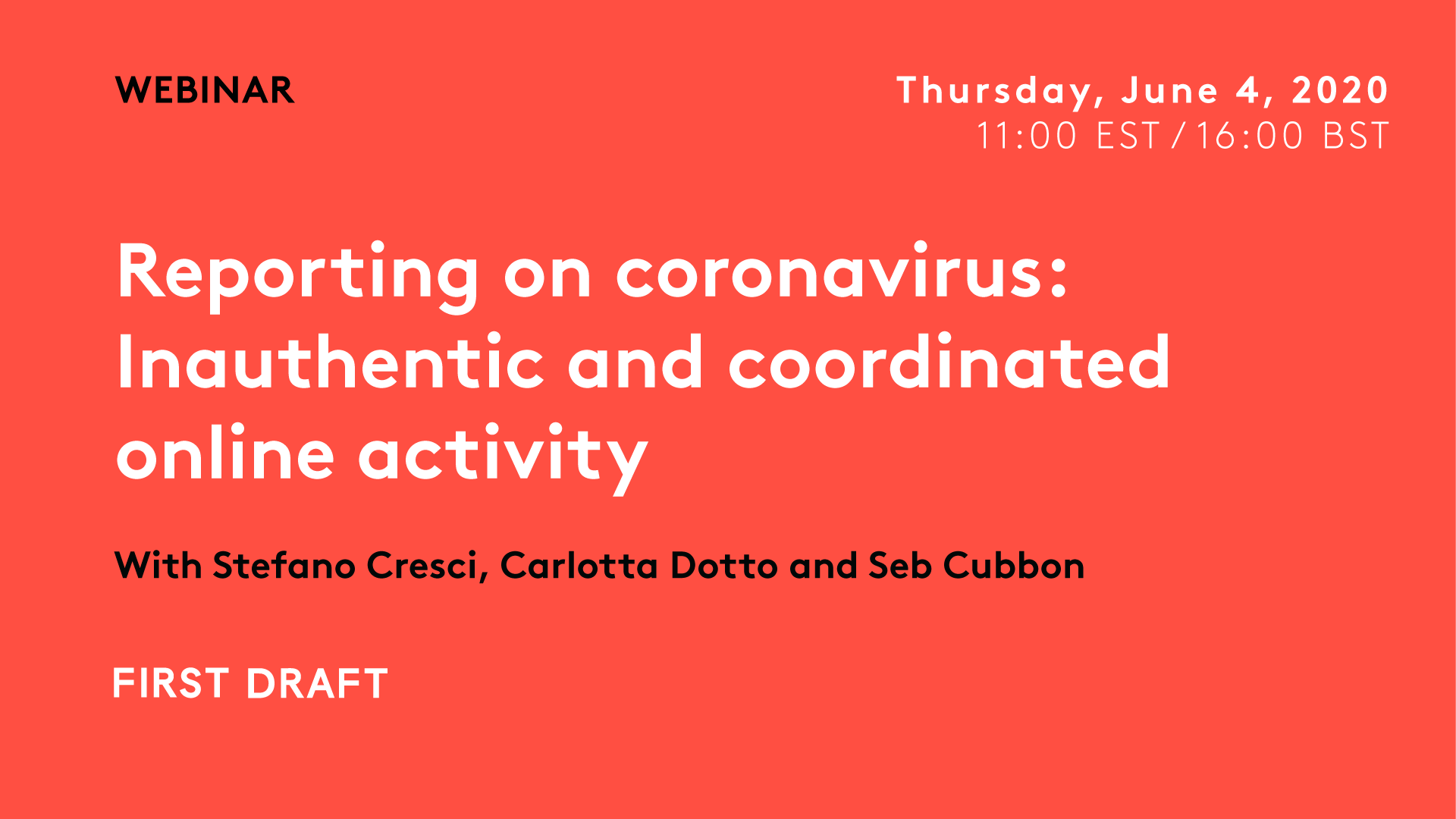 A crucial but often misunderstood feature of information disorder: Bots, sock puppets, cyborgs and more.