Have an event you'd like to have appear on our events calendar? Please fill out the event form.
All events will be reviewed by an administrator before appearing on the calendar.

Reporting on coronavirus: Including global voices in your reporting – PART 2
June 18, 2020 @ 11:00 am
Free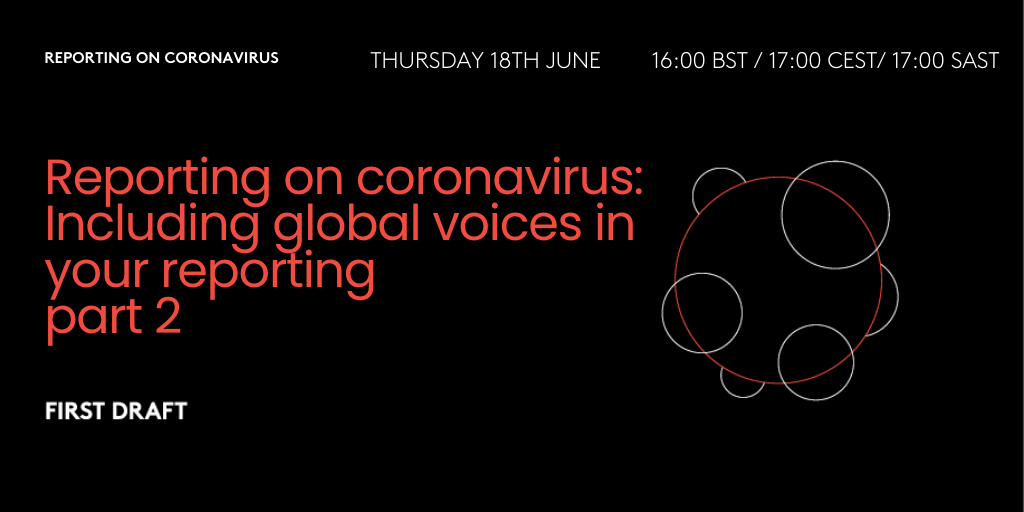 Coronavirus is a truly global story, so how can we better consider and include a diversity of voices and cultures in our reporting? This webinar provides insights into key things you need to know and offers new approaches when considering different views and angles, especially when it comes to misinformation around such a crucial health issue. After a look at Australia and India in part one, we are now exploring the work done in African countries and communities by Africa Check.