Have an event you'd like to have appear on our events calendar? Please fill out the event form.
All events will be reviewed by an administrator before appearing on the calendar.

Reporting on the Ground in Afghanistan
February 22, 2022 @ 1:00 pm
Free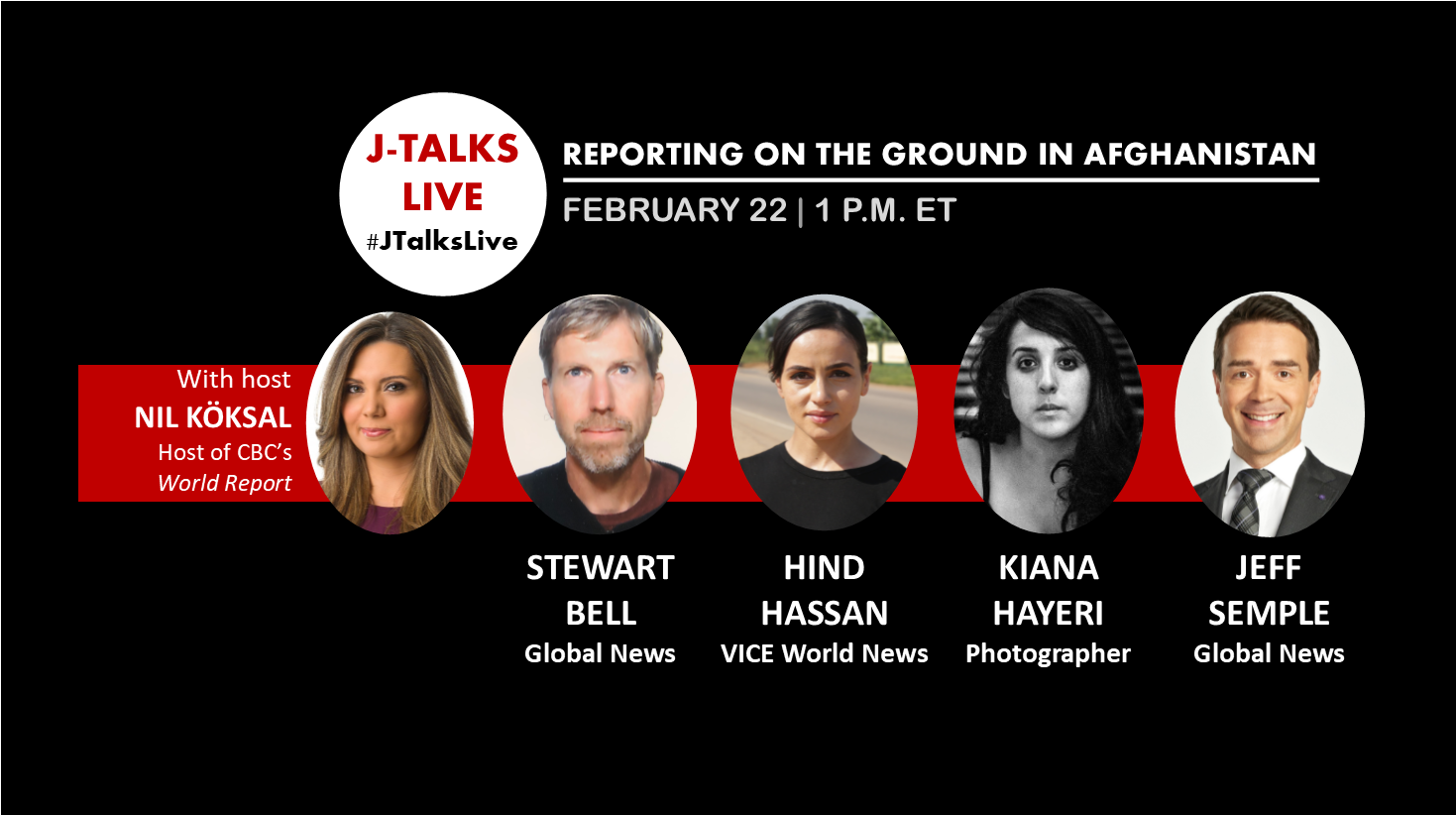 Only days after the U.S. military withdrew from Afghanistan last August, the world watched in awe as the Taliban swiftly retook control. Desperate and visceral images of Afghans clinging to evacuation planes, lifting children over Kabul airport's barbed wire fences, and stories of crisis dominated news coverage for weeks. On February 22, the CJF welcomes a panel of storytellers who were there before and during the takeover, to share their insights into the challenges, safety issues and nuances of covering this humanitarian crisis.
Featured speakers are Global News journalists Stewart Bell and Jeff Semple, who captured moments of loss and sacrifice after the Taliban had swept to power; VICE World News journalist Hind Hassan, who spoke with Taliban leaders in advance of the takeover; and visual storyteller Kiana Hayeri, who captured the transition through powerful photographs. Leading this discussion is Nil Köksal, host of CBC's World Report and former foreign correspondent based in Istanbul, Turkey.