Have an event you'd like to have appear on our events calendar? Please fill out the event form.
All events will be reviewed by an administrator before appearing on the calendar.

Talking Back Feminist Media Conference
March 13, 2021

-

March 14, 2021

CAD10 – CAD25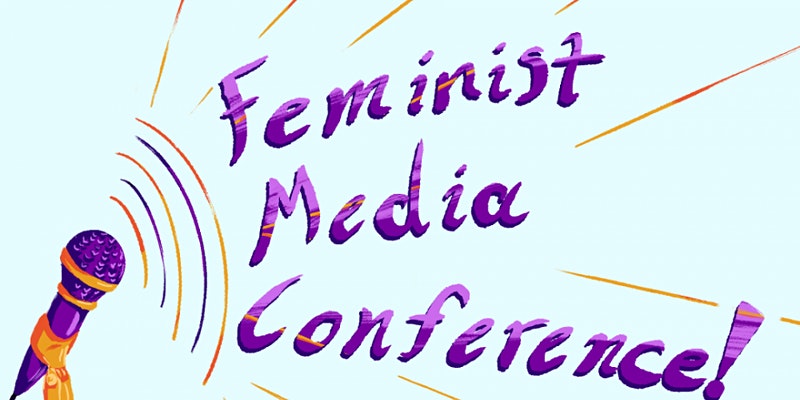 The 2021 Conference: Feminist Media as Social Justice
About this Event
Shameless is an independent Canadian voice for smart, strong, sassy young women and gender expansive youth, covering issues that matter to young women and gender expansive youth since 2004! It's a fresh alternative to typical teen magazines, packed with articles about arts, culture and current events, reflecting the neglected diversity of our readers' interests and experiences. Grounded in principles of social justice and anti-oppression, Shameless aims to do more than just publish a magazine: we aim to inspire, inform, and advocate for young women and gender expansive youth.
THE 2021 TALKING BACK FEMINIST MEDIA CONFERENCE
The 2021 Conference theme is: Feminist Media as Social Justice
Shameless is thrilled to announce we will host the our second annual Talking Back Feminist Media Conference online on March 13-14, 2021. This conference is funded by the Toronto Arts Council.
The conference theme is Feminist Media as Social Justice. This will be a space to collaborate, co-create, imagine, celebrate, scheme and dream about the radical potential of feminist media as it relates to building a better, more just world.
This year, we're going virtual! We are hoping that this shift in format allows new presenters and audiences to access and contribute to the conversations in exciting ways.
Accessibility
The conference will take place virtually using the Zoom platform. Participants may choose how much they wish to engage; having your video on is completely optional.
Both live captioning and ASL interpretation will be available for all sessions.
Please get in touch with us at talkingback@shamelessmag.com if you have any access questions or requests.
Conference Content
Below you will find brief notes on each of the conference sessions. Complete conference schedule and full session descriptions coming soon!
TBC: artist exhibition and artist features!
Presentation Tracks
Track 1: Advancing, expanding, critiquing and defining feminism through media
1. Access is Love: Making Your Digital Media Accessible
Presenter: Julia Métraux
Format: Presentation
This presentation will give advice on how you can make digital media more accessible. This presentation will be broken into three parts: Making websites and social media accessible, the importance of accommodating sources, and why plain language is good.
2. Shaped by Soundtracks: The Tastemaking Possibilities of So-Call "Girl Culture"
Presenter: Morgan Bimm
Format: Presentation and discussion
If we consider music and music taste to be a central component of our identities, what can we learn by thinking through the role that music plays in the media we consume(d) as teens and young people? How are ideas of cultural hierarchies, taste, and authenticity established via the music of so-called "girl culture"? In this presentation, I share some highlights from my PhD research, focusing on a number of key case studies that highlight the ways that so-called "girl culture" has always been a site for "talking back" to the masculinist gatekeeping practices that define a lot of music scenes. How do the ways we remember the films and TV soundtracks of our youth matter? What is the connection between the media we consume as young people and our enduring ideas around taste and what counts as "cool"? In what ways have particular waves of "girl culture" (in my research, I focus on the 2000s) make space for individuals who had historically been kept out of particular music scenes and positions of cultural importance? And how do we see the legacy of these media texts and soundtracks living on today?
Track 2: Building community, forming and nurturing relations through feminist media
1. The Door's Still Closed: Addressing Ableism and Accessibility in Progressive Spaces
Presenters: Denise Reich, TBD
Format: Panel with Q&A
Doors are still firmly closed for many disabled people in progressive spaces, and even when they're open, the environment is sometimes far from inclusive. Hear from several disabled speakers as they address the specific barriers to participation they've faced, and take away suggestions on how to make your spaces, events and media more accessible.
2. Sustainable Resistance for BIPOC Folx
Presenter: Krystal Kavita Jagoo, MSW, RSW
Format: Workshop for BIPOC folx only
How can BIPOC folx survive the problematic whiteness of the publishing industry? In this workshop, participants of all genders, ages, and abilities will connect with powerful writing from Black trailblazer Octavia Butler who has done just this, alongside quotes on writing as resistance from the equally prolific Toni Morrison.
3. Fostering Community, Collaboration, and Care on Social Media
Presenters: Margeaux Feldman, Carolyn Collado, and Nisha Mody
Format: Panel with Q&A and breakout rooms
Each presenter will talk about how principles of disability justice and transformative justice have helped us show up online in the ways that align with our values, offering tangible actions that have supported us in fostering community, collaboration, and care on social media. After each presenter shares some of their story, there will be time for attendees to do some personal reflection before we divide up into breakout groups for a more intimate Q&A.
Track 3: Supporting and contributing to social movements through feminist media
1. Tackling the Algorithm: Digital Activism and How to Use Your Skills For Change
Presenter: Maud Mostly
Format: Workshop
Do you find yourself overwhelmed at the state of the world? Are you trying to stay positive and wanting to be a part of the change, but don't think you have anything to give? If so, then this workshop is for you! The world of social media can be a daunting place, but for many it is a place where we can find community, participate in progress, and share our experiences.
2. Voices Beyond the Binary – Working Towards Gender Liberation in Media
Presenters: Rye Orrange, Keeley Sieben
Format: Presentation and workshop
This presentation and workshop will take you through the possibilities that lie within re-imagining the voices behind the media we consume. Join us to envision a future where the media reflects the values of the people, plus a cool opportunity to get involved in turning these ideas into real, tangible action!
Track 4: Feminist forms of media creation
1. Archives of Communal Care
Presenters: Madeleine Lychek and Vasuki Shanmuganathan, Tamil Archive Project Collective
Format: Workshop
In our session, we map out what communal care is, why this practice is present in many racialized communities and if it is useful as a form of resistive media practice for you. Through examples, we will explore with the audience possible projects and acts of care to pursue through media and apply their own understanding of communal and resistive modes of care to their respective communities.
2. Laughing Through It: How Women Navigate the Comedy Industry
Presenters: Anasimone George, Lily Makowski, Surer Qaly Deria, Madison Trusolino
Format: Panel with Q&A
Despite comedy having been found to be an effective way to challenge traditional gender roles, it is still dominated by white-cisgender-straight-men. This session will not only address the financial, emotional and physical obstacles women in comedy face, but also how women survive, and thrive, in the industry.
3. Coming soon!
Details
Start:

March 13, 2021

End:

March 14, 2021

Cost:

CAD10 – CAD25

Event Tags:

Website:
Organizer
Shameless Magazine

Email

sheila@shamelessmag.com