Have an event you'd like to have appear on our events calendar? Please fill out the event form.
All events will be reviewed by an administrator before appearing on the calendar.

The Press in Prison: A media training and guidebook from Scalawag
December 2, 2021 @ 9:00 am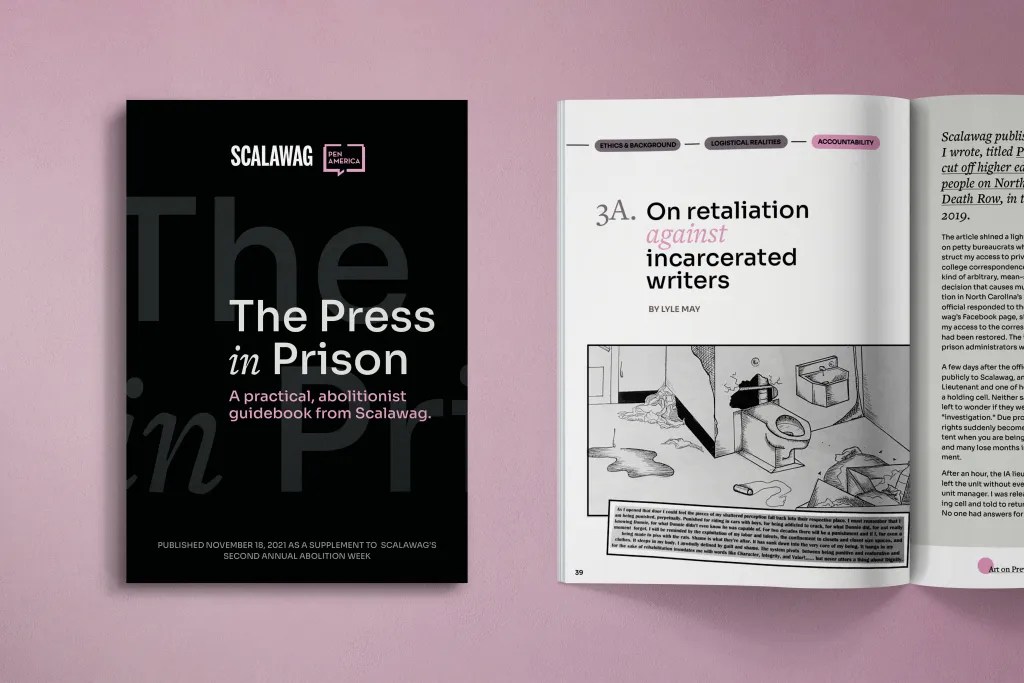 There is a need for more journalism by, from, and for incarcerated people. Filling that gap requires newsroom competency and media capacity for working with writers behind bars.
The Press in Prison is a guidebook and training from Scalawag featuring insights from incarcerated writers and the editors who work with them. A supplement to Scalawag's second-annual Abolition Week, this new resource is now available to help journalists integrate reporting from prison into their regular reporting cycles.
On Thursday, December 2, 2021, from 9 a.m. to 2 p.m. ET, join Scalawag and other journalists around the country for a collaborative workshop and training about prison journalism.
Hear directly from incarcerated writers on what support they need most, learn how to create systems to sustain their work from the outside, and join breakout rooms with other journalists to talk about to put these lessons into practice.
Attendance is open to everyone who works in journalism. We ask those who can to pay a suggested $10 donation to attend. Donations help Scalawag pay our panelists and keep our content accessible for all.