Have an event you'd like to have appear on our events calendar? Please fill out the event form.
All events will be reviewed by an administrator before appearing on the calendar.

Turning a Magazine Feature into a Live Performance
December 13, 2018 @ 7:00 pm

-

9:00 pm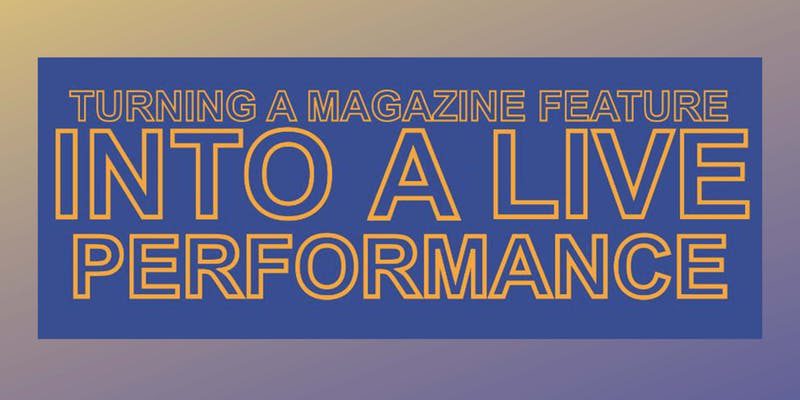 Magazines have traditionally been the home for well written, researched and fact-checked long-form stories.
But what if that kind of journalism was performed before a live audience?
stitched! is a live journalism concept and current project for Sonya Fatah, assistant professor of Journalism at Ryerson University.
stitched! asked this supercourse team to take the basic editorial idea for a narrative story and turn it into a performed piece.
The team will be debuting its piece in late March 2019. In this focus group, we are inviting people in the areas of theatre performance and tech, event production, magazine journalism, and multimedia to see a small sample of the performance.
This night is your chance to see the first preview of the content, offer your insights, ask questions and contribute to the collaborative spirit of the project.
All are welcome! Refreshments will be provided.
stitched! is:
Sonya Fatah – stitched! Founder, Assistant Professor at Ryerson School of Journalism
Ryerson University:
Qudisya Jabeen – RTA Media Production
Elizabeth Colleran – School of Performance
Adam Chen – Master of Journalism
London South Bank University:
Claudia Van-Nimwegen – BA Theater Technologies
Arthur Skinner – BA Theater Technologies