Have an event you'd like to have appear on our events calendar? Please fill out the event form.
All events will be reviewed by an administrator before appearing on the calendar.

What Does a Career in Canadian Podcasting Look like?
March 19, 2021 @ 12:30 pm

-

2:00 pm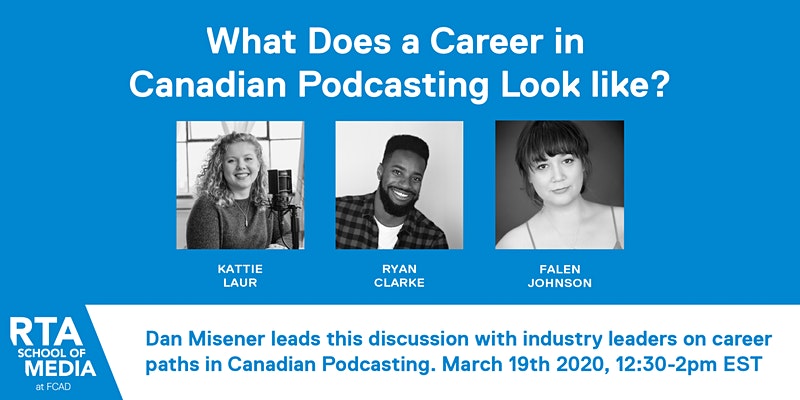 Dan Misener leads this discussion with industry leaders on career paths in Canadian Podcasting.
About this Event
It's an exciting time for the Canadian podcast industry. There are more jobs, more opportunities, and more money in podcasting than ever before. But what does it actually mean to "work in podcasting?" Join us as we explore podcast career paths, including freelancing, podcast entrepreneurship, and working at a large broadcaster. Hosted by Allan Slaight Broadcaster in Residence, Dan Misener.
Panelists:
Kattie Laur (Kattie Laur Podcast Services)
Ryan Clarke (Frequency Podcast Network)
Falen Johnson (CBC's Unreserved and Secret Life of Canada)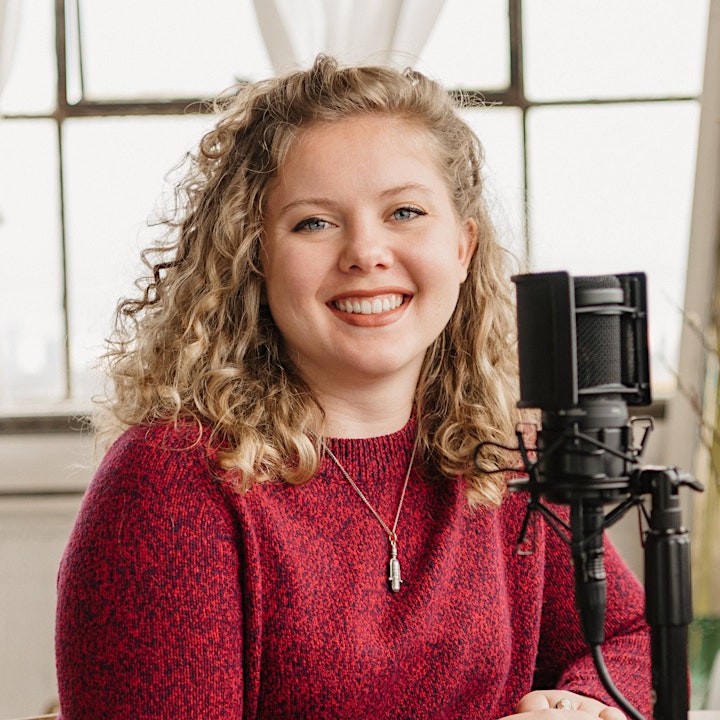 Kattie Laur
Kattie is a freelance podcast producer and consultant who works with a combination of indie and branded podcasts from concept to production. She's an RTA'14 grad who's had a long-standing admiration for public radio and podcasts, and as such focused her studies on audio production. She specializes in bringing authenticity, creativity and developed, articulate research to the projects she works on. She's created podcasts for brands like Softchoice and Betakit, and produces a hobby podcast with her host Erin about responsible travel called Alpaca My Bags.
Ryan Clarke
Ryan Clarke is a Sound Designer/Producer at Frequency Podcast Network. Over the last few years, he has worked on several shows and takes great pride in pairing great storytelling with fantastic sound mixing and design. Having past careers in Sports, Music and News radio, along with commercial production experience, Ryan has a unique outlook on Sound Design for podcasting and digital mediums.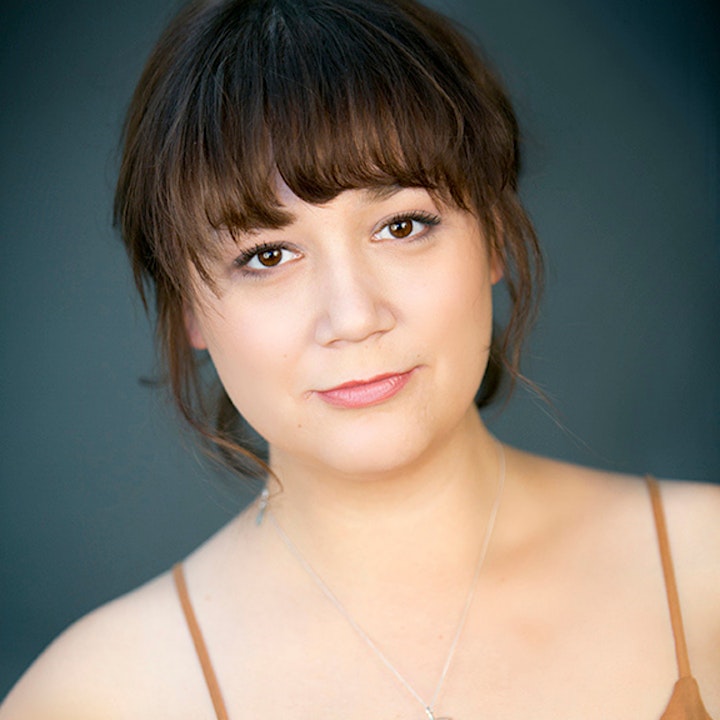 Falen Johnson
Falen Johnson is Mohawk and Tuscarora (Bear Clan) from Six Nations Grand River Territory. She is a writer, podcaster, and radio host. Her plays include Salt Baby, Two Indians, and Ipperwash for which she received a Dora Nomination. Her writing has been featured in Brick, The Canadian Theatre Review, and Granta Magazine. She has also written for Urban Native Girl (APTN) and Merchants of the Wild (APTN) and the 2020 Inspire Awards (CBC) and she was named one to watch in 2020 by Maclean's magazine. Falen also hosts the Secret Life of Canada (CBC Podcasts) with Leah Simone Bowen and Unreserved (CBC Radio 1).