Have an event you'd like to have appear on our events calendar? Please fill out the event form.
All events will be reviewed by an administrator before appearing on the calendar.

World News Day 2019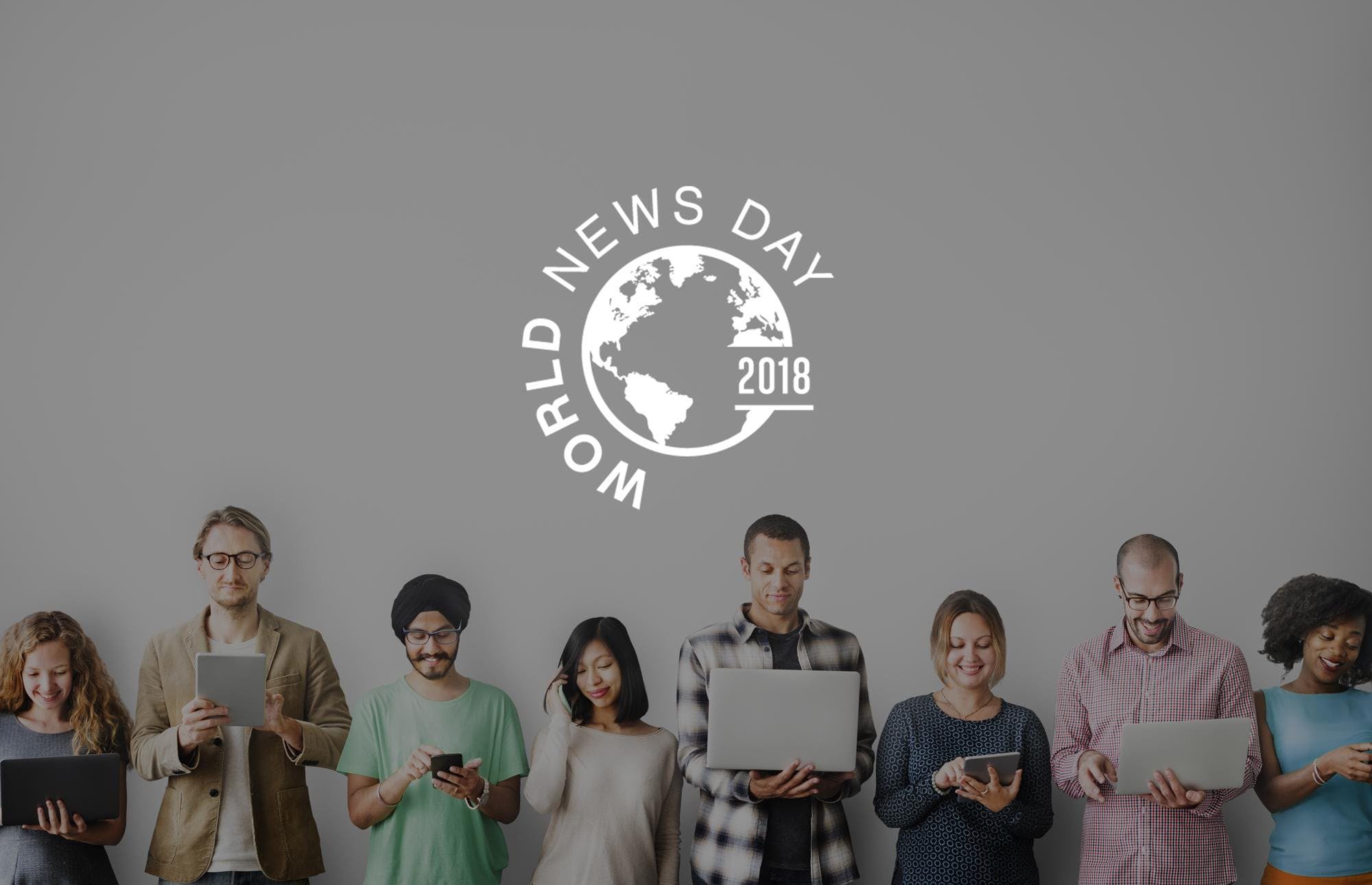 World News Day celebrates the stories, the people, the reporting and the
professional news organizations that are dedicated to changing lives, challenging the status quo,
holding those in power to account and supporting freedom and democracy.
In an age of misinformation, World News Day provides an opportunity
to create public awareness about the value of fact-based journalism in our society. Help celebrate
by sharing stories of how journalism has impacted you and your community.
Speakers include:
– Susanne Craig, reporter with The New York Times, on the challenge of getting to the truth of Trump and his finances
– Robert Fife, Ottawa bureau chief with The Globe and Mail who helped break the SNC-Lavalin story, in conversation with Jayme Poisson, host of CBC's Front Burner podcast
– Connie Walker, host of CBC News podcast Missing & Murdered: Finding Cleo, and Julian Brave NoiseCat, policy analyst and freelance journalist, on telling Indigenous stories;
– Sam Feist, Washington bureau chief and senior vice-president for CNN, with Lisa LaFlamme, chief news anchor and senior editor with CTV National News, on covering elections in the U.S. and Canada
– Craig Silverman, media editor with BuzzFeed News with Irene Gentle, editor of the Toronto Star on the spread of misinformation
– Manisha Krishnan, senior writer and host with VICE with Rachel Browne, senior reporter for VICE, on covering weed, opioids and #MeToo
– Scott and Laurie Thomas, parents of Evan Thomas, who died in the Humboldt Broncos bus tragedy, in conversation with Susan Ormiston, senior correspondent for CBC News
– Terri McGregor, who developed a little-known breast implant-associated cancer due to a broken reporting system for medical device issues, in conversation with Robert Cribb, investigative reporter with the Toronto Star
– Enrique Acevedo, anchor and correspondent for Univision Network News, on providing news to the Hispanic community in today's charged political atmosphere, with Stephanie Nolen, Latin America bureau chief for The Globe and Mail
– Richard Gingras, vice-president of news for Google, on the role of platforms in the media ecosystem
– Hannah Alper, teenage activist, blogger and author