Find your voice at #CAJ19
Have you ever wondered what it would be like to have an award-winning writer, video journalism expert, or top-tier hiring manager to review your work?
As part of CAJ's new Coaching Academy, #CAJ19 conference delegates will be able to sign up for a free one-on-one coaching session with industry leaders.
There are 8 coaching slots available exclusively to #CAJ19 delegates on Friday and Saturday during the Winnipeg conference from May 4-5. Email conference@caj.ca to sign up.
Whether it's reviewing a story pitch or questions about how to become a better interviewer—the #CAJ19 Coaching Academy is an opportunity to get feedback that will help make your work stand out from the rest.  
We are happy to announce the 2019 session coaches:
Jana Pruden, feature writer with the Globe and Mail (Saturday only)

Charles Haga, writing instructor at the University of North Dakota (Friday and Saturday)

Ramon Escobar, VP, talent recruitment and development; VP diversity and inclusion with CNN Worldwide (Friday and Saturday)

Paula Todd, an investigative journalist and faculty member at Seneca College's School of Media (Friday and Saturday)

Doug Grant, a Canadian Screen and Gemini Award-winning television and radio producer, documentary filmmaker, and journalism professor at Seneca College at York University (Friday and Saturday).
Registration to attend this year's conference is open.
We look forward to seeing you in Winnipeg!
The CAJ is Canada's largest national professional organization for journalists from all media, representing about 750 members across the country. The CAJ's primary roles are to provide public-interest advocacy and high-quality professional development for its members.
For more information:
Queries about the 2019 conference can be addressed to Brent Jolly, conference chair, brent@caj.ca
Queries about registration can be directed to Kathleen Speckert, CAJ administrator, kathleen.speckert@caj.ca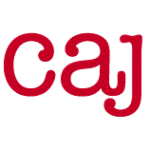 Founded in 1978 as the Centre for Investigative Journalism, the organization changed its name to the Canadian Association of Journalists CAJ in 1990. The CAJ is a professional organization with more than 1,200 member journalists spread across Canada. The CAJ's primary roles are public-interest advocacy work and professional development for its members.