How Indiegraf helped launch 6 local news outlets during COVID-19

The reality sank in for Brandi Schier, owner, publisher and managing editor of Sun Peaks Independent News, on March 16. Sun Peaks Resort, the pillar of the town's local economy, announced it would close for the season 48 hours later.
Sun Peaks is a small but fast-growing mountain town in B.C.'s interior that is economically reliant on skiers and summer vacationers. With tourism suddenly halted, its local businesses were in big trouble.
The first ad cancellation came the next day. A regional university, which had been in the midst of a major fundraising campaign, emailed to cancel a deal Brandi had closed just one week earlier after months of work. "I knew that if a big organization like a university was putting a halt on their promotion budget, I could expect similar from all my advertisers," she said.
Sure enough, April's advertising revenues fell 46 per cent. By May, ads were down 90 per cent. Like almost all independently-owned local newspapers, SPIN wasn't sitting on a sufficient cash reserve to keep operating for more than a few weeks. But as the only local news source in her community, it was more needed than ever.
If SPIN was going to survive, Brandi needed a new business model. And she needed to launch it fast.
A new network of independent publishers
SPIN is one of six new local digital media we helped launch — or, in SPIN's case, pivot to a new business model — during COVID-19.
And we're just getting started. Today, we're announcing Indiegraf, a new organization with a big goal: to give entrepreneurial journalists what they need to grow their own digital media and serve their local communities sustainably.
Indiegraf is a network of independent journalist-entrepreneurs and small, community-owned publishers sharing the resources they need to launch, grow and fill local news gaps. Built by news entrepreneurs for news entrepreneurs, we want Indiegraf to offer journalists starting their own news businesses the advantages of being part of a larger chain — access to capital, a proven model, technology, infrastructure to support their growth — without the burden of the big chains' debt obligations, executive compensation, legacy business models and editorial directives.
Smack in the middle of a global pandemic may seem like a terrible time to give birth to a new local news company. But we think now is the perfect time for a new model of local news publishing, based on being small, digital, cost-efficient and independent, to take hold — and that's why we accelerated Indiegraf's plans to respond to the urgent need for local news innovation during COVID-19.
Small is beautiful

The challenges COVID-19 created for SPIN are hardly unique. As of May 13, 52 outlets in Canada temporarily or permanently closed as a result of the economic crisis caused by COVID-19, according to the COVID-19 Media Impact Mapping Project. Of those, 50 are community newspapers. Another 29 outlets have cancelled some or all print editions. More than 2,000 workers have been laid off.
For context, in the 12 years before the coronavirus, 215 local news outlets closed in Canada. That means nearly 25 per cent of the closures that occured during a decade the news industry regularly decried as a "crisis" happened in just eight weeks.
But COVID-19 didn't create the problems that contributed to this collapse — it just hastened trends that were already well underway. The decline of ad revenues is an obvious and major contributing factor. Traditional newspapers' cost structure also puts them at a huge disadvantage in today's economic circumstances, especially when compared to independently-owned digital outlets.
Newspaper chains were built in another time, when print advertising revenue made for thick profit margins that justified big corporations with departments upon departments and highly paid executives. "The print-based daily model — with presses, newsprint, trucks, big office buildings, and more to pay for — can only afford 12 to 20 per cent on content," Ken Doctor wrote in the Nieman Lab last October. As the big chains cut expenses to respond to falling advertising revenues, that high-cost infrastructure delivered less and less of the part of the business with actual value: journalism.
But we should be able to provide better local news than ever. The technology at our disposal has dramatically lowered the barriers to entry and cost of delivering journalism to readers.
The model that Indiegraf supports flips the traditional cost structure on its head: by pooling resources to reduce the cost of the technology and marketing needed to distribute content, our partner publishers spend around 75 per cent of their funding on journalism. For example, our publishers share marketing staff so they can add top-notch talent to their team without paying the full cost. They share a common technology stack and developer so they can cost-efficiently access and maintain the tools they need.
Here's the bottom line: in the traditional model, taking Doctor's numbers, every dollar spent on producing journalism costs an extra $5 to $8.33 in infrastructure costs to get it to readers. In our model, every dollar spent on journalism costs only 33 cents on other stuff.
What's with these zombie newspapers?
There's a common refrain in the Canadian news industry that digital upstarts could never replace the essential journalism done by traditional players. This argument justified a series of government policies designed to save the old model at the expense of local news innovation.
Yet despite significant barriers, they are taking hold. The Discourse, the award-winning, community-funded outlet where we've worked for the past six years, published a report in late 2018 that revealed that the majority of the 93 outlets that launched in local markets during the same period when 260 closed were independent and digital. Since then many more digital startups have launched in Canada, in spite of being locked out of hundreds of millions of dollars committed to save local journalism by the Canadian government since 2018.
Moreover, in many cases traditional local outlets that still exist no longer provide quality journalism. According to the Public Policy Report report Mind The Gaps, the quality of civic coverage has declined even in communities that still have a local newspaper. The research found that articles were less likely to acknowledge opposing perspectives, provide illustrative examples, contain statistics or provide historical context.

In an extreme example, it appears that some community newspapers haven't employed any actual journalists for some time. In preparing for Indiegraf's launch, we contracted freelance journalist Tessa Vikander to track down community journalists who'd been laid off due to COVID-19. (I should note that Tessa, a talented local reporter herself, was available for hire after being laid off two times in as many years.)
Tessa searched community websites and e-editions. "So far I have identified seven apparent ghost papers," she says, noting that we haven't verified our findings with the owners of these newspapers.
"These small community newspapers contain local ads and classifieds, but all of the news stories come from reporters who work at newspapers in other towns but work for the same parent company. In other words, although it appears a small town may have had a newspaper, there were no journalists assigned to cover that town uniquely."

Given that Tessa only analyzed about half of the several dozen newspapers that recently stopped publication, we believe there are more ghost papers out there.
We must stop pretending that "saving" newspapers like these is anything other than preserving zombie businesses that extract local advertising revenue to serve debt obligations without producing any value to their local community.

The promise of a new model

The great irony in all of this is that demand for local journalism has skyrocketed. There's nothing broken about the product of local journalism; the public understands its value in the era of COVID-19, as is evidenced by huge increases in traffic and subscriptions.

Indiegraf is about empowering entrepreneurial journalists to cost-efficiently provide news valuable enough that their local community will pay for it. This model is based on our research, experimentation, failures and hard-earned successes at The Discourse. After many fits and starts over six years, and with support from Facebook's Local News Accelerator, we've finally developed a promising and replicable approach to delivering quality local journalism sustainably.
Led by reporter Jacqueline Ronson, The Discourse Cowichan provides the Cowichan Valley, a rural area on Vancouver Island with a population of 85,000, with in-depth stories distributed via email and social media. Its revenue model works like this: The Discourse Cowichan provides its journalism for free and invites its most engaged readers to become financial supporters. In the past eight months, its audience and reader-revenue has grown by over 500 per cent. That growth, combined with small grants and sponsorships, enabled us to grow it to two full-time reporters, a part-time writer and occasional interns and freelancers, supported by our Vancouver-based team.
Here's the secret to how Jacqueline's team delivers journalism valuable enough people will pay for it: they ask their community what to cover. They don't report on everything (no local sports and little crime reporting). They don't crank out surface-level stories in pursuit of traffic. They only dig into stories their community really needs and don't waste money on anything else.

As it turns out, people will pay for that.
A big idea to nurture small media
Last fall we started working on the big idea that led to Indiegraf. We wondered: What would it take to provide the engine for other Jacqueline Ronsons to serve their communities?
Here's our back-of-the-envelope math: if we help a journalist-entrepreneur grow to 5,000 email subscribers and convert 10 per cent to paying $150 per year ($12.50 per month), that generates $75,000 in annual revenue, enough to support one full-time reporter and some technology and marketing support. By connecting the publisher to additional funding opportunities, it grows from there.

As a beta test to kick the tires on our idea to develop a network of independent digital outlets sharing resources, we created the Indie News Challenge. With funding from the Facebook Journalism Project and Inspirit Foundation, the nine-week program aimed to help journalist-entrepreneurs and small publishers launch new products and grow.
That's how we met Brandi Schier and SPIN.
SPIN's story represents so much of this moment in local news. When she purchased the ad-based print newspaper five years ago with a journalism degree and more than a decade in tourism marketing experience under her belt, she was admittedly naive about how much work it would take to keep it afloat. Since then, she'd come to understand just how difficult it was to sustain a publication completely reliant on local advertising in a small town.
Brandi was one of 40 applicants to the Indie News Challenge. Along with six other selected projects, she started doing market research to prepare to launch a reader-supported digital model. She didn't know whether her community was willing to pay for SPIN's work. But after surveying community members, she found out that 70 per cent of SPIN readers said they'd directly financially support the outlet. That was a lightbulb moment for Schier.
As a next step we developed a small test campaign inviting SPIN's audience to support an investigation into problems with the local water utility. We planned to launch it March 17. We were nervous. Would we be able to replicate the results of The Discourse Cowichan?
Then COVID-19 arrived.
A generational opportunity to transform the news industry
On March 27, ten days after that first ad cancellation, we helped SPIN launch a very different campaign than planned.
"The reality is that the local advertising business model we relied on before COVID-19 is unlikely to return any time soon, or ever," Brandi wrote to her readers.
Brandi asked her readers to commit to a one-year membership, paid up front. In just over two weeks, she raised nearly $30,000 from her readers.
When you compare $30,000 to the scope of the economic challenges facing local news, it may seem paltry. But when your newsroom spends most of its money on producing journalism, $30,000 goes a long way — it was enough to keep Brandi's small team employed through 2020 when combined with emergency grants.
What's remarkable about SPIN's story is that Brandi pulled this off in a tiny town. Sun Peaks has 2,000 full-time residents and SPIN boasts 1,100 email subscribers.
Now imagine all the small communities across North America where tiny newsrooms like SPIN could be providing urgently-needed local news. That's the future we're imagining.
In the weeks since March 16, when the world ground to a halt even in little Sun Peaks, we've helped launch five other digital media:
And we're doing this because we believe, obscured by headlines about a local news apocalypse, now presents a generational opportunity to transform the news industry to serve our communities better.
With files from Tessa Vikander
Editor's note: H.G. Watson, former managing editor of J-Source and co-recipient of the 2020 Michener-L. Richard O'Hagan Fellowship for Journalism Education for the Canada Press Freedom Project, is a senior editor at Indiegraf.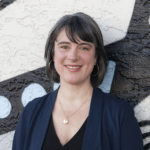 Erin Millar is the founder and CEO of The Discourse and co-founder and CEO of Indiegraf.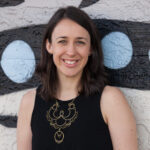 Caitlin Havlak is co-founder and CTO of Indiegraf. She led data journalism and technology at The Discourse for the previous five years.