How the Toronto Star used TikTok to cover the election
A November report estimated that 40 per cent of online 18-to-24-year-olds in Canada use TikTok, the popular video streaming app that has gained massive popularity during the COVID-19 pandemic. Worldwide, TikTok has 689 million monthly active users across 155 countries, with 90 per cent of all TikTok users accessing the app more than once per day for an average of 52 minutes each day.
Given its massive scale and continued growth, it should come as no surprise that some Canadian media publications have taken to using the app to capture young audiences.
The Toronto Star is one of those publications. Since launching its TikTok account in January 2021, the Star has gained 10,400 thousand followers and counting, with more than 120,000 likes across its videos.
Social desk and audience editor Evelyn Kwong launched the Star's TikTok account after roughly six months of planning, targeting new audiences that historically haven't engaged with the media.
"TikTok was just a very clear, easy [addition] that I saw was a super creative form of communication, a really effective form of communication," said Kwong, "It's a tool that is free for people who obviously are able to afford a phone and have internet, so why wouldn't we get to younger, more diverse populations on there using the news that we have and we work so hard at, and just getting the message further than just TheStar.com or the newspaper?"
The Star has used its TikTok account to push out dedicated political content about Canada's Sept. 20 federal election, having planned to use its growing platform to reach young voters to inform them about the different major platforms and critical information about how to vote.
And it makes sense: Gen Zs and Millenials make up over 40 per cent of the Canadian population and, after witnessing the largest youth voter turnout in over a century in the United States during the 2020 presidential election, it became clear that young people can have a significant impact if they show up at the polls.
TikTok Canada developed an in-app election guide with Elections Canada to direct users to verified information on voter registration, similar to what it did in the United States.
In fact, the Star's election-related content is immensely popular on TikTok, with one video asking Torontonians about the four major party leaders' names racking up more than 240,000 views, far and away their most popular video on the app.
They also have videos fact-checking statements by the major party leaders, videos detailing each of their platforms and where each platform stands on issues such as climate change, health care and affordability, and videos explaining how to vote.
When the Star started the account, Kwong was posting videos — which took about two to three hours to make — once a week.
However, the Star quickly hired three recent X University graduates as digital producers who would not only help run the company's social media platforms, but actually craft the TikTok account in their own vision, with the agency to choose what kinds of stories produce engaging videos for young and diverse audiences.
Now, the Star's TikTok team is posting one to two videos a day and seeing a 30 per cent increase in followers over the past few months.
Libaan Osman is one of those new hires. Despite "hating" TikTok at first, running away from the camera at his previous newsroom, X University independent student publication the Eyeopener, Osman has recently learned to appreciate the platform for all of the creative ways one can use it to tell stories, and for its potential to engage new audiences that otherwise might not pay attention to news or politics.
Now, he wakes up with TikTok on his mind, always thinking of new ideas and ways to keep his content fresh in order to attract new viewers and tell the news in better ways.
"You know the saying, 'you get better at writing if you read,' right? Well, if you watch TikToks, you kind of pick up stuff from other people and begin to understand different techniques," Osman said.
In fact, he has learned a lot since working on the Star's TikTok, including to get straight to the point within the first three to five seconds rather than introducing himself first, keeping videos on the shorter side (usually between 30 and 45 seconds in order to match attention spans), keeping the content relatively light and relatable to young people like himself and making sure the language is accessible and easy to understand.
"I don't really have to teach them, they're teaching me," Kwong says of her young hires. "Because they already know the culture, and more [important] than the tools is the willingness to change and learn and pick up a new platform."
Most Canadian news outlets have been hesitant to do that, with the Star, Globalnews.ca and APTN News being some of the few organizations actively covering Canadian news on TikTok.
Kwong and Osman say they believe the biggest reason that so few outlets are on the app is because TikTok doesn't allow users to post links directing people to the web stories referenced in the videos, making it virtually impossible to get a read on how many clicks the app is actually generating.
The Star posts its TikToks to all its social accounts — where links can be included — and understands that their TikTok videos will enable their coverage to reach more people and strengthen their brand for young people, even if it isn't profitable right now, said Kwong. 
While Kwong gives her team the freedom to choose stories they think work, they've all been adamant about focusing on details of the policies of the political parties and avoiding editorialized news and election content, the TikTok team explained.
It's something that TikTok users interviewed thought was very important when it comes to news coverage on the app.
Tanja Vujnovic is a 24-year-old Gen Z from Toronto who started using TikTok during the first COVID-19 lockdown in the spring of 2020 as a relief from all the bad news.
"I just want something that doesn't feel like you're trying to skew my mind in a certain way," Vujnovic said about news publications on TikTok. "I just want you to give me the information, but also to be fully aware of how I'm going to perceive it and not try to direct it as much."
Vujnovic said that the best way to target young people is to be very raw and honest on TikTok, "because if you're trying to make a play on words just to get interest, similar to how sensational news headlines try to drag you in, we can see through that. We've literally grown up on that kind of media our whole lives."
She feels that giving young people the keys to these accounts is crucial, and that engaging with "no filter" — speaking casually and interacting with viewers and commenters — will enable them to relate to each other and connect better with their Gen Z counterparts.
Shannon Downey agreed. The 28-year-old from Kitchener-Waterloo, Ont., started using TikTok back in 2018, and has kept up with various news organizations on the platform since then.
"The Toronto Star is different from most publications because it's more personal," Downey says. "I like how Evy Kwong creates videos and I can see who she is and it looks like she's in her apartment … it just seems like it's someone vlogging out of their room and telling you about the news."
The Star is happy that people have been engaging with their electoral content, and continued to cover breaking election news and go more in-depth on each of the major party platforms.
"Getting those comments and that interaction I think is amazing, because it's proving that people are starting to pay attention to politics, specifically on TikTok," Osman says.
"I think that's all we want, is for young people to engage [with Canadian news and politics]."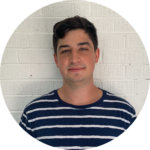 Oren Weisfeld is a freelance journalist from Toronto, Canada. His work appears in The Guardian, the Toronto Star, CBC, VICE, Complex, and more. His newsletter, The Tech Effect, covers emerging technologies and their effects on society.