How to address ebbs and flows in climate coverage from Canada's capital 
Canada is having another record-breaking year for wildfires in 2023. In May, 2.6 million hectares burned, reaching "one of the highest emissions on record for the month of May," according to the European Union's Atmosphere Monitoring Service. Smoke choked regions across the country, billowing across provinces and territories and into the United States.
Like in many other cities and regions, Ottawa has seen air quality warnings and outdoor events cancelled in the past weeks because of the fires. In Ottawa this past winter, the iconic Rideau Canal Skateway didn't open for skating for the first time in its five-decade history due to persistently mild temperatures.
These episodes add to a string of natural disasters and climate shifts that have impacted the capital region over the past five years.
In 2017, the Ottawa River swelled to levels scientists expected to occur once in a hundred years. In 2019, it easily exceeded those levels again. The once-a-century estimation fell to pieces.
Between those two major floods, Ottawa was turned upside down by six tornadoes that touched down in 2018. This extreme weather event was impressively powerful and rare for the region.
Four years later, Ottawa was ransacked by a derecho — a fast-moving band of thunderstorms with hurricane-like winds — more devastating than any storm in recent memory. Damage extended on a path 1,000 kilometres long. Two nearby towns declared states of emergency and the Ottawa International Airport reported wind gusts of 120 kilometres per hour — the fourth strongest of all time on record.
Extreme weather events in the northern and coastal regions of Canada tend to be more apparent in the media due to their severity and clear connection to human-caused climate change. At the same time, the impacts on rural communities are often sidelined in daily news coverage.
Urban experiences with climate-related events tend to be hard for people to ignore. The recent wildfire smog casting shadows over cities from Calgary to New York has figured prominently in headlines and on social media.
But when it comes to daily coverage of events precipitated or accelerated by climate change, Canada's capital continues to consistently lack that context in its discourse. Journalism in Ottawa — the centre of Canada's legislative power where federal environmental policy is decided — infrequently reports how climate change is impacting the city directly.
The City of Ottawa has acknowledged that it's experiencing events like these more often due to climate change. Scientists agree. Yet of 388 articles about three major extreme weather events published by five major media organizations that report on the Ottawa region surveyed by J-Source over the six months between September and February, only 11.6 per cent mentioned the words "climate" or "climate change" aside from references to agencies such as Environment and Climate Change Canada.
Following the 2018 tornadoes, about three per cent of 145 articles published by CBC Ottawa, CTV Ottawa, APTN, Canada's National Observer and the Ottawa Citizen referenced climate change. In coverage of the 2019 floods by the same five news outlets, 14 per cent of 160 articles surveyed referenced climate change. And in coverage of the 2022 derecho, about 22 per cent of 83 articles surveyed referenced climate change.
This suggests that each year climate is mentioned by a larger proportion of articles.
A 2021 analysis by Sarah Lawrynuik showed 30 of 100 articles about extreme weather events from British Columbia to Manitoba mentioned climate change during a record-breaking wildfire season.
The World Weather Attribution initiative, a group of climate scientists dedicated to highlighting causes of extreme events, has found human-caused climate change culpable for increasing the severity and intensity of rainfall, storms and heat waves. Still, local Ottawa media continue to do a disservice to their audiences by failing to mention that climate change is making the region's extreme weather events more common. Experienced climate reporters say that with careful reporting and the right questions, coverage can be improved and this slow trend towards increased context and accuracy can be accelerated.
Ottawa is getting warmer and science is getting faster
References to climate change in coverage of major events between 2018 and 2022 did increase in Ottawa media. There are a couple of reasons for this.
The City of Ottawa is becoming increasingly vocal about the consequences it's facing due to the climate crisis. By the 2050s, according to the city's projections, the region's average annual temperature will increase by 3.2 degrees, maximum daily precipitation will increase by 14 per cent and a warmer atmosphere will favour the conditions for more storms and tornadoes.
Meanwhile, scientists are working faster at determining whether an extreme event has a connection to climate change. The 2018 tornadoes were the first event analyzed in our survey and contributed to a trend of increased mentions of climate change over time.
Mariam Zachariah, a research associate at the Grantham Institute for Climate Change, is working on the WWA initiative. She said in order to produce an attribution study, researchers require a wealth of historical data, climate models and strong evidence to prove that a warming atmosphere is increasing the probability of a weather event.
"When you actually rely on climate models to confirm your results, you cannot look only at observations and say whether there is climate change or not," she said. "You need sufficiently long lengths of data to know whether the trend is due to climate change or not."
Variabilities such as the type of weather event, the amount of data available from previous, similar events and the size of region in which the event is occurring all factor into whether it can be attributed to human-induced climate change.
At the moment, Zachariah said the fastest study she has been a part of since joining the WWA took one week and was related to extreme heat in the United Kingdom in 2022. Typically, rapid attribution studies take between one to two weeks, she said, and are increasing in importance for furthering the discourse on implementing climate change policy.
"It allows us to quantify the role of climate change in an event," Zachariah said. "When you assign a number, you can clearly interpret what it means in terms of what we can expect in the future and what we are seeing now."
Why isn't the climate connection being made?
But without a rapid attribution study for every weather event, journalists working quickly to inform the communities they serve often miss the climate connection in their reporting.
Carl Meyer, The Narwhal's climate investigations reporter, moved from Toronto to Ottawa in 2008 to report from Parliament Hill. He said when he arrived, Ottawa's climate beat was virtually nonexistent. Now, he said it's a topic that's generally getting more buzz on the Hill, but he's not surprised there's still a lack of climate-focused coverage at the municipal level.
"For a long time, it was true that you couldn't instantly attribute something to climate change," Meyer said.
Therefore, he said reporters have been trained not to mention climate change in stories that aren't explicitly about the topic.
"When we're talking about breaking news, we're usually talking about something that has to be short and accurate. Reporters don't want to get into a situation where they're writing something down and they have to later issue a correction," he said. "So there's this temptation to just leave it out of the story."
Christy Climenhaga, a meteorologist and climate reporter for CBC Edmonton, said when she graduated university in the early 2010s, climate change was still a "back-burner" topic. She's been working at CBC for just over 10 years and despite reporting from a different province than Meyer, she's also witnessed an increase in the buzz surrounding climate coverage.
"I've seen more thirst for knowledge of it for sure," Climenhaga said. "You'll still have the people that don't want to talk about it or don't want to hear about it, but they're being drowned out by the voices that do want to hear about it."
But even with an audience whose thirst for knowledge may be growing, Climenhaga said as a climate reporter, providing clarity and context is everything when it comes to building trust in climate science. She said oversimplifying attribution of human-induced climate change to weather events can put the integrity of climate science at risk.
"That's what people who are a little more closed off to the idea of climate change will really dig into. They'll try to find any inaccuracy or any gloss over," she said. "You have to really break things down and make it as accurate as possible."
Across the ocean, Berlin-based freelance climate reporter Ajit Niranjan said he has occasionally encountered difficulties while trying to add details about attribution of extreme weather to human-induced climate change — particularly while working in broadcast news.
"Particularly in TV journalism, there's a big focus on extreme weather as it happened and very little interest to follow through with what happened later," Niranjan said.
When attribution studies are published after a weather event happens, Niranjan said the news cycle is often too overwhelmed by other breaking news stories to bother with a follow-up story to previous coverage.
"Climate change is chronically undervalued as something that we should be talking about," he said. "It's frustrating because ideally, we would have been like 'this happened in the past and here we're coming back to it.'"
Indigenous communities left out of coverage
While mentions of climate change in reporting have started to increase, Indigenous voices in coverage of extreme weather events largely remain absent, despite Indigenous leadership in land defence and disproportionate vulnerabilities to impacts of climate change.
Only one of the almost 400 articles surveyed by J-Source for the words "climate" or "climate change" included Indigenous perspectives during an extreme weather event.
Karyn Pugliese, a member of the Algonquins of Pikwàkanagàn First Nation in Ontario, editor-in-chief of Canadaland and recently editor-in-chief of Canada's National Observer, said this may be in part due to the locations of these communities.
Almost 60 per cent of Indigenous people in Canada live in rural or sparsely populated areas, according to the 2021 census by Statistics Canada. This means smaller newsrooms, like Canada's National Observer, often don't have the staff or travel budget to report in rural communities, Pugliese said.
"We're often working off the desk," she said. "So, even when we're calling First Nations communities when they're in an emergency situation, clearly calling back reporters is not the first thing that they're concerned about."
This is often compounded by the fact that the crises these communities are facing are systemic and recurring, Pugliese added.
"To some extent, evacuations happen everywhere. But in First Nations communities there are people who are evacuated, and the government just doesn't get around to repairing their communities," Pugliese said. "They're in a state of crisis for a number of years sometimes."
To improve coverage of Indigenous communities when extreme weather events occur, Pugliese recommends newsrooms have contacts or citizen journalists already in the community who they can hire on the spot to send them information.
Not only are these communities often the most affected by human-induced climate change, they also hold knowledge of how to slow it down, Pugliese said.
"There's a way of living and thinking that's very ingrained in Indigenous people about caring for the land and for the next seven generations," she said. "I think having more conversations with people who have that traditional knowledge and that worldview would be really helpful for conversation right now."
In Ottawa, the unceded territory of some Anishinaabe Algonquin First Nations, this could look like understanding how Indigenous people have managed the flooding or late freezing that's occurred in the region's waterways, like the Rideau Canal, in recent years. As a hub for the making of federal policy, this practice of citing of Indigenous expertise in any news coverage of the capital should become more common.
It doesn't (and shouldn't) have to be complicated
In addition to improving coverage of Indigenous communities, Meyer, Niranjan and Climenhaga are all working to supplement and simplify the media's coverage of human-induced climate change. As Ottawa continues to contend with the climate crisis, these strategies are something reporters at all local media outlets should integrate into their coverage of future extreme weather events.
It starts with asking the right questions.
For Niranjan, that means starting every climate scientists' interview with: "What's the strongest, most robust, simple sentence we can say about climate change?"
He said being as precise and concrete as he can with his statements is his guiding thought in climate coverage.
Climenhaga emphasized precision. Her strategy is to let the climate scientist take their time explaining the facts to her and then she'll explain what they said in layperson's terms to see if she's understanding them correctly. She'll do this repeatedly until everything she's relaying back to her source is confirmed as accurate.
"It's a lot of back and forth. I don't think there's any specific question I would ask them, but it's just digging into what they said," Climenhaga said. "And if they said something that you don't understand, to clarify and keep clarifying and clarifying until you do get it."
If you don't fully understand the science yourself, she said, your audience never will.
The role of the climate reporter is building a bridge between the public and climate scientists. It's about taking the science of weather attribution and climate models, and breaking it down into short, digestible sentences for communities experiencing extreme weather.
"As a climate journalist, it's taking that information and saying, 'OK, this may seem kind of wild and not necessary to your daily life, but here's how it could be,'" Climenhaga said.
In Ottawa, flood warnings are regularly issued as the snowpack begins to melt. Every year brings yet another spring during which reporters in Ottawa are assigned the beat of "spring flooding." While some of the local newsrooms surveyed for this article do not have a dedicated climate reporter, this shouldn't matter. Everyone can be a climate reporter. Most of the time responsible reporting on climate change is a simple matter of adding a sentence or two to your nutgraf to explain a trend supported by peer-reviewed scientific methods and a plethora of historical data.
As an example, the WWA recommends these two sentences for reporters covering flooding:
"Extreme rainfall is more common and more intense because of human-caused climate change across most of the world. Flooding has likely become more frequent and severe in some locations as a result, though it is also affected by other human factors."
Explaining that a weather event is "more common" or "more intense" is often all it takes to bring human-induced climate change into the conversation.
This summer, as wildfires ravage the country, Ottawa's local media can continue improving its positive trend of mentioning human-caused climate change in its reporting of extreme weather events by employing simple sentences like these and a basic awareness of human-caused climate change.
As the region's extreme weather is predicted to become more common, intense and severe, its local media has an opportunity to become more accurate, precise and transparent while informing its audiences.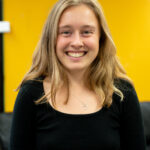 Pippa
 Norman is a Canadian, award-nominated 
multimedia journalist
 based in Vancouver, B.C. with words in The Globe and Mail, Canada's National Observer, Ottawa Magazine, the Ottawa Citizen and the Times Colonist.