Ink-Stained Wretches want local government to fight for their newsrooms
As the COVID-19 pandemic continues to wipe out local newspapers and journalism jobs across Canada, a group of former Waterloo Region Record staffers—self-proclaimed "Ink-Stained Wretches"—have successfully urged their local councillors to adopt a motion supporting healthy local news ecosystems.
Born from an afternoon drinks group, "Chief Ink-stigator" Mirko Petricevic was prompted to create ink-stainedwretches.org when he came across the April 8 Washington Post article, "The coronavirus crisis is devastating the news industry. Many newspapers won't survive it." It outlines the economic challenges local newsrooms in the United States face under the coronavirus, at a time "when readership and viewership is surging with consumers in search of reliable information."
The advocacy group, composed of a dozen frustrated former journalists, graphic artists and copy editors, has launched two campaigns: a petition on change.org urging civic leaders to enact legislation supporting local journalism — currently with over 600 signatures from journalists and non-journalists in almost every province and territory — and the resolution put forward to Waterloo Region's council.
The resolution urged the council to recognize that "a healthy professional news media is essential to the proper functioning of local democracy in the community," according to Chuck Howitt, a now-retired Record reporter and editor from 1979 to 2013. The resolution was approved by the council unanimously on June 3, with the regional chair adding a clause that reads, "Whereas the news media in Waterloo Region have been instrumental during the COVID-19 pandemic, ensuring local citizens have accurate local information." The council also decided to send the resolution to members of the Association of Municipalities of Ontario and the Federation of Canadian Municipalities.
"I think it is essential for us to endorse this and to pass it along to those associations that we have influence in, and our local MPPs and MPs, so that all of us together can have some kind of effort to bolster the media," said councillor Tom Galloway, according to ink-stainedwretches.org's Facebook post.
The resolution is largely a symbolic act, as the power to enact legislation to support the media industry lies largely with the provincial and federal governments. Howitt said he hopes the resolution will put pressure on other municipal councils across the country to pass similar resolutions.
"Whenever there's a big economic shock, the media suffers. And it was already suffering to begin with," said Howitt. "The goal is to have a grassroots push across the country of local communities to get on board this to their councils, and then also to urge the federal government to speed up with [the Local Journalism Initiative]."
Petricevic added that the group is available for like-minded people and organizations across Canada if they need tools or want to follow ink-stainedwretches.org's resolution framework for their own communities.
"It's really frustrating because a lot of us don't have an idea of what the solution is … for years we've been feeling powerless, we've been frustrated, we've been demoralized," said Petricevic. "So I threw it out there to the group, like, 'hey, maybe now's the time. Maybe now we have a window of opportunity to move the needle on getting public support from our elected leaders to support local journalists.'"
In 2014, Petricevic made the tough decision to leave the Record after 28 years and moved into communications work. It was there he realized how much journalists can take their skillset for granted. "We form a huge network of professional communicators."
The group's primary goal is to rally its two target audiences — fellow Ink-Stained Wretches (other journalists), because "they understand the importance of journalism to democracy," and elected officials — to advocate for the importance of local news media for democracy and civil society.
"If we can show them that the public does really care about this, hopefully we can make some positive change," said Petricevic.
Petricevic said the resolution didn't recommend any specific tools to the council, noting there are other groups doing that work. "The federal government already has those available," he said. "The big thing that we know right now is that the federal government does have on their radar on a number of solutions at hand. And we just want them to get on with them.
"We don't want to get into the weeds of proposing one particular tool or another because … it's going to take a number of things and other groups are proposing them," said Petricevic. "The big thing for us is that our elected leaders create or bolster this ecosystem."
Petricevic points to Public Policy Forum's Shattered Mirror report, which outlines a dozen specific measures intended to strengthen the media's economic sustainability and promote civic-function journalism. Recommendations include amending legislation to level the playing field among platforms and tools to allow more philanthropy, among other things.
The ink-stainedwretches.org resources page also lists suggestions of things individuals can do to support local journalism for free, or for a few bucks, so journalists and non-journalists alike can engage at the level they're able to.
According to their site's "about" page, the group isn't "waxing nostalgic about a Golden Age of newspapers," recognizing that journalism has and will continue to evolve, and they're doing what they can to ensure that evolution is a positive one.
"It can be a bleak time to be in journalism, but I think it's also an exciting time," said Petricevic, adding that the industry wasn't promising when he started out as a photojournalist for the Record in 1986 either. "There are glimmers of hope that we need to capitalize on right now to create that ecosystem.
"I see the pendulum swinging."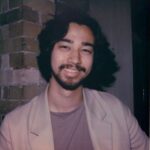 Tyler Griffin is J-Source's 2020 summer reporter and an award-winning journalist specializing in feature writing, in-depth reporting and audience development, with a knack for covering politics, arts and culture. His words and work can be found in HuffPost, VICE, Maclean's and The Eyeopener, where he works as an online editor. Find him perpetually on Twitter at @tylerxgriffin.