J-Schools Canada/ÉcolesJ, a financial supporter of J-Source, represents post-secondary journalism programs as the Canadian affiliate of the World Journalism Education Council. Membership in J-Schools Canada/ÉcolesJ is open to all post-secondary journalism programs in Canada.
To learn more about educational opportunities at J-Schools Canada/ÉcolesJ universities and colleges, check out their program details below.

Whether you want to cover the news, shape public policy, promote worthy causes or generate buzz about the Next Big Thing, a Carleton journalism education is the perfect path to any career in truth-seeking, change-making or storytelling.
Bachelor of Journalism
Canada's first Journalism school is still doing what it has always done best – delivering Journalism Plus in our four-year honours program.
Get hands-on professional training plus academic depth, from the classroom to the workplace.
Earn a Combined Honours degree by studying Journalism plus another discipline – everything from English to Law, Psychology to Human Rights.
Or pursue your passion for science communication by taking Journalism plus sciences for a Concentration in Health Sciences.
Master of Journalism
If you're new to journalism, we'll teach you how to research, interview and write, produce audio and video, and master digital skills that will make you stand out in a competitive industry.
If you're a mid-career professional, you may qualify to enter right into second year with advanced standing. We'll tailor your program to give you the deeper perspective you seek.
You'll elevate your existing skills, enrich your subject knowledge, and acquire a more considered understanding of today's media.
For more information, visit our website.
---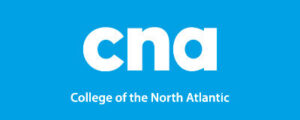 College of the North Atlantic offers two journalism streams: a two-year diploma program and a one-year post-diploma program, which is for post-secondary graduates. Both programs enable students to tell stories across platforms – text, video, audio, photojournalism and the Internet. Adapting to the new realities of journalism, students learn to use social media, mobile devices and even drones to tell stories. Students acquire real-world experience in the program, particularly through a field placement in a professional Journalism workplace setting.
Diploma program
The diploma program is offered at our Prince Philip Drive campus in St. John's. Students learn in a hands-on environment, honing their skills as storytellers by producing a news website, radio shows and TV productions. They have access to a radio studio and up-to-date video and audio equipment. In addition to core journalism courses, the students round out their education with related and elective courses.
Post-diploma program
The post-diploma program is offered via distance, with the exception of a four-week field placement. This stream allows students who already possess a university or college degree to acquire the core journalism skills necessary to work as professional journalists while developing media skills that are transferable to other professions.
For more information, visit our journalism diploma webpage or our post-diploma webpage.
---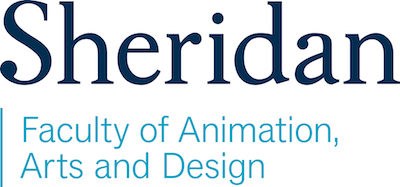 Journalism and Journalism New Media
Sheridan College offers both an undergraduate program and graduate studies in journalism.
Sheridan's 2-year undergraduate Journalism diploma program trains journalists to work in an ever-changing global media landscape. They're tech-savvy storytellers who find and report the news using sounds, images and words, seamlessly weaving these elements together for a variety of platforms: websites, social media, newspapers, magazines, radio and television. Our newly renovated newsroom provides the best setting for a hands-on learning environment. This undergraduate program is for those students entering college from high school.
A field placement/internship at the end of the second year of study provides further hands-on learning opportunities.
Journalism-New Media-Graduate Studies is a 1-year program for graduates of university and college programs from diverse academic backgrounds, industry professionals seeking retraining, and/or those with substantial life experience seeking practical, hands-on training. Sheridan's Journalism-New Media program takes an integrated approach to learning by combining practical and technical training – fusing traditional journalism education with trailblazing technology courses. Student journalists work on a variety of platforms: websites, social media, newspapers, magazines, a tablet, radio and television in our newly renovated open concept newsroom.
A field placement/internship opportunity is offered at the end of the second semester.
For more information, visit our website.
---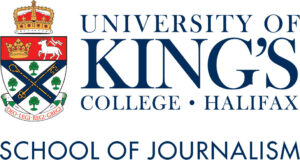 Bachelor of Journalism

Graduate from our one-year Bachelor of Journalism with the skills to join a traditional newsroom or documentary house, or take on a range of roles in digital media. If you already have an undergraduate degree, this program prepares you to research and report across a range of platforms in unique six-week workshops. You'll graduate with a portfolio of work on our award-winning site, The Signal, showing your ability to ask meaningful questions and tell stories that matter.
Master of Journalism
You can also take your education to the next level with our Master of Journalism. Learn to tell an evidence-driven narrative founded in data and public records research. Gain skills in investigative methods and mapping techniques. Write computer scripts that mine data from the web. You'll learn to crunch the numbers in large data sets and use them to tell important, people-focused stories.

Join us for one or both programs at our historic campus, only a short walk from the ocean and beautiful downtown Halifax.
For more information, visit our website.

---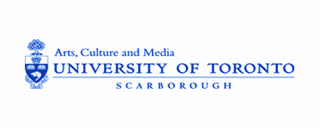 The Joint Journalism Program at the University of Toronto
Scarborough Campus/Centennial College
Based in the UTSC Department of Arts, Culture, and Media, our Honors B.A. program in Journalism combines the academic rigor of a university curriculum, with the digital skillsets provided by some of the best instructors and practitioners in Canada, on the campus of Centennial College.
Here's how it works: For the first two years, students learn the essentials of journalistic approaches and practices, including a strong introduction to critical thinking, digital expressions and journalistic writing while dealing with the ethical issues and dilemmas in contemporary journalism.
In third year, the students move to Centennial. For three semesters, they are immersed in all things digital and journalistic. They produce (on deadline) three community newspapers, pod/videocasting, while developing their reporting skills. They use artificial intelligence and drones to develop new forms of newsgathering.
Students then obtain placements and internships. These are for academic credit with GTA news organizations.
In the final semester, the students return to UTSC where they are expected to use their university and college experiences to invent a new way of doing journalism. They create models for breaking news, context, technical facility and combine it with a business plan.
For more information, visit our website.
---

Master of Media in Journalism & Communication (MMJC)
Faculty of Information & Media Studies
Western University
Our Master of Media in Journalism & Communication (MMJC) degree will allow you to move seamlessly between journalism, communications and other media careers. Tap into Western's longstanding tradition of training skilled, ethical journalists who are great storytellers, and merge it with the multimedia, public relations and communications skills needed to thrive in today's interdisciplinary media job market. Become a journalist, or work in a wide variety of communications-related fields. The MMJC equips students with the strategic thinking, content creation and media production skills needed to stay nimble as technologies and audiences change.
For more information, visit our website.
---

Wilfrid Laurier University
Digital Media and Journalism
The media environment is rapidly changing and evolving. Content creators push content to Instagram, Snapchat and other social media platforms. But with an overload of information, how do we strategically use new technologies to share different types of news and content with diverse audiences? Learn the critical thinking and technical skills you need to work in the fast-paced and fast-changing world of media. Your comprehensive education in journalism, public relations, and digital and social media will prepare you for an exciting career. Digital media professionals excel in competitive media environments where credible news outlets and organizations fight for visibility in our media-saturated world. As a graduate, you'll be able to produce professional quality digital content, tell compelling stories and harness the power of digital and social media. You will also understand the broader social, political, cultural and economic issues shaping today's media environments, helping you to generate engaging and responsible content. As part of your degree, you'll earn a Contemporary Media Arts post-graduate certificate from Conestoga College, providing you with extra hands-on experience at no additional cost.
For more information, visit our website.