J-Source launches the Canada Press Freedom Project
The Canada Press Freedom Project, an initiative of J-Source, launches Dec. 19 to track incursions on media rights and to assist workers with understanding and challenging a growing constellation of threats to their rights.
Documenting press freedom violations across 12 categories and developing resources and toolkits to address numerous more, the CPFP will be operated by J-Source to provide media and the public with a continuous record of press freedom conditions.
Media in Canada have faced obstruction by government and police, an escalating and violent wave of online threats, concerted efforts to chill their pursuit of stories and repeated attempts to restrict coverage of land rights demonstrations.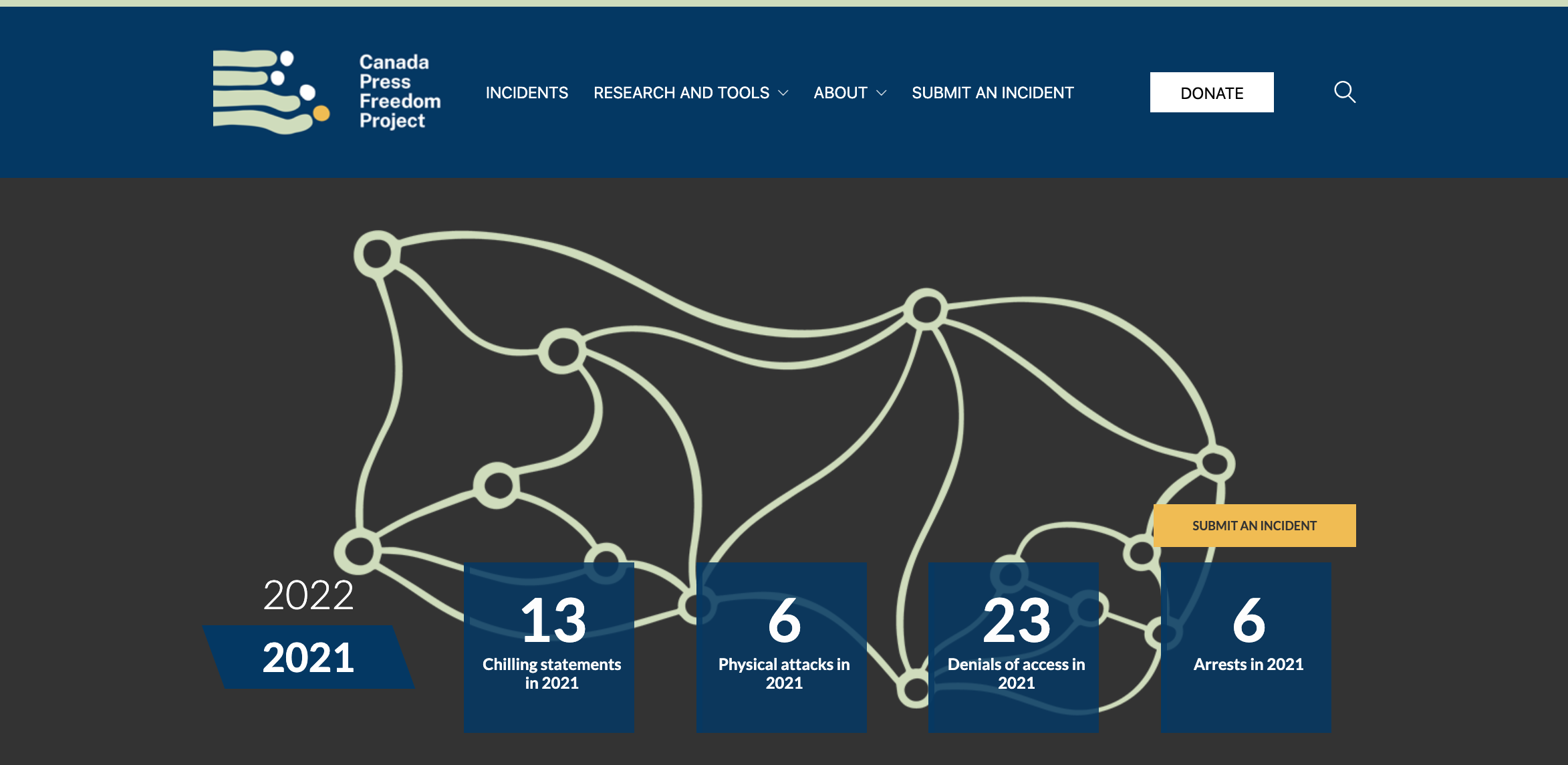 The CPFP, inspired by the U.S. Press Freedom Tracker, collects incidents by monitoring public-facing sources, our open submission forms and through the input of our network of partners.
If you're aware of a potential press freedom violation, please submit it to CPFP staff here.
For more about the CPFP, read our report here.
Development of the CPFP has been supported by the inaugural Michener-L. Richard O'Hagan Fellowship for Journalism Education. We thank our supporters at CWA Canada, Unifor, the Ken and Debbie Rubin Public Interest Advocacy Fund, the Canadian Journalism Foundation, the Journalism Research Centre @ TMU, the School of Journalism at Toronto Metropolitan University and the Carleton University School of Journalism and Communication.
To stay up to date with the CPFP, sign up for the J-Source newsletter.