Know your rights while covering protests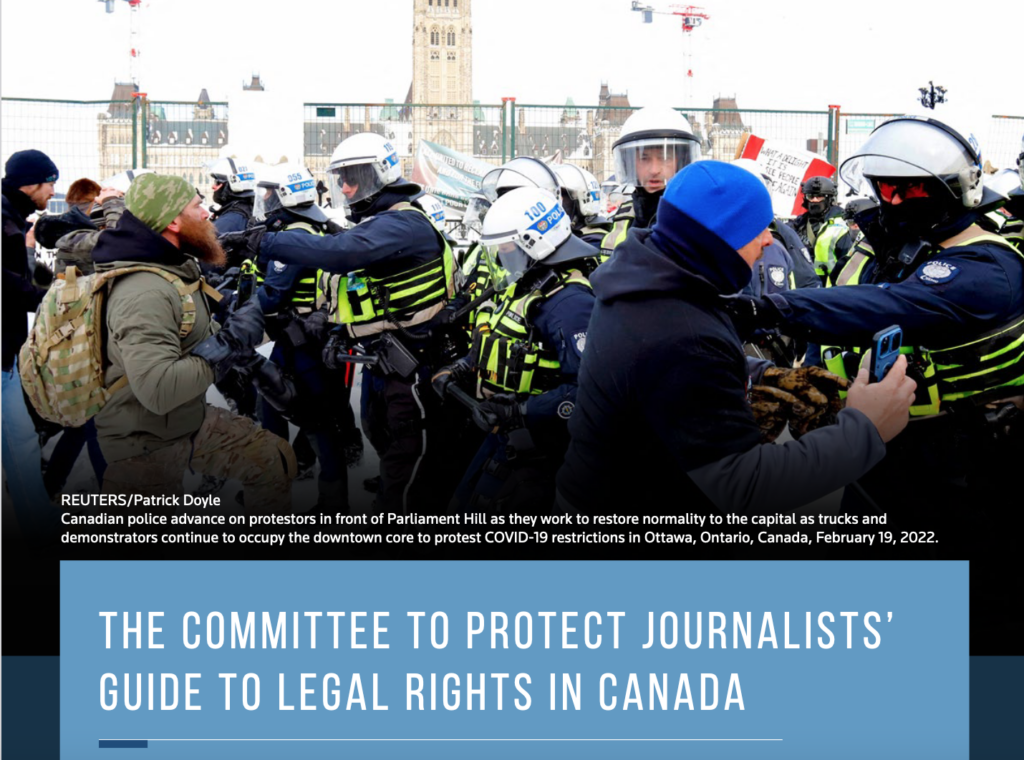 From land defence to COVID-19 health and safety protocols and more, media workers report on protests in Canada facing varying degrees of interference.
Whether from law enforcement, public officials or residents, journalists may (and often do) encounter obstructions or pushback on their activities.
This year, the Committee to Protect Journalists in collaboration with the Thomson Reuters Foundation published its guide to legal rights for journalists in Canada. Featuring takeaways and case studies, the document contains up-to-date information (as of the time of the guide's publication) surrounding rights and risks while reporting on protests, from search and seizure to the right to record, to police interference, harassment and intimidation and injunctions.
For legal explanations about media workers' rights while reporting on protests, visit the guide online in English and French.