Podcasts' slow journalism is where reporting meets storytelling
In January of 2020, I was chosen to pursue a fellowship at the University of Western Ontario with the mandate to investigate a question with deep resonance for the practice and business of Canadian media.
Trying to solve one of the myriad problems for the journalism industry seemed daunting. So I began by looking at the landscape for wins. The podcast medium, now ticking toward a billion titles and growing its ad revenue by many times each year, has managed to cut through some of the noise.
For the fellowship, which is dedicated to exploring critical media issues through the design and delivery of a unique graduate course, I decided to ask: How do podcasts, above all other media formats, combine investigative journalism with compelling storytelling to engage audiences on complex social issues?
It's a wordy question but I wanted to be very specific.
The term podcast itself can incorporate every niche subject and many styles, from experimental art to daily news.
I limited the focus of my inquiry to a specific podcast genre — investigative journalism — which presents facts pinned to compelling storylines employing a serialized narrative arc, specifically to explore complicated social issues.
Many social issues stymy us with their complexity: racism, poverty, systemic discrimination, government policy, MeToo, changing concepts of gender, climate change, to name but a few.
Now the COVID-19 pandemic has put the microscope on exactly how flawed many systems have been all along. We've seen in real time that it's not an easy task for anyone, journalist or public health expert or academic, to convey a large amount of complicated information to a general audience.
Podcasts, however, I'm convinced, are one path forward.
The impact of Finding Cleo and In the Dark
During the fellowship, I taught a class of 17 graduate students. I chose two shows for the syllabus, representing approximately 20 hours of listening.
First, I chose Finding Cleo from the CBC, the story of Cleo Semaganis, a Cree child who was taken from her family by child welfare workers and adopted into another home. Her birth siblings, who were also adopted into other families, try to find Cleo many decades after the family was split up during their youth. They wonder: is Cleo still alive?
What happened to her is the driving force of the storytelling. But as journalist and host Connie Walker told the Columbia Journalism Review in 2018, "it was important for us not only to focus on an unsolved true crime case, but also examine the bigger picture."
Finding Cleo lays out how Canadian authorities have broken up Indigenous families, from residential schools, which pre-date Confederation, to the Adopt Indian Metis program, which was part of the Sixties Scoop, planting generations of intergenerational trauma. Finding Cleo connects the dots and shows these policies are not a relic of the past. More Indigenous children are being taken from their homes to be put into the child welfare system today than at the height of the residential school system.
The other podcast in our class syllabus was season two of In the Dark, from American Public Media. Like Finding Cleo, it methodically maps out systemic, racial injustice by telling the high-stakes, often unbelievable but true story of individual people caught up in these Byzantine state systems.
In The Dark told the story of Curtis Flowers, a Black man from Winona, Miss. In 1996, when Flowers was 26 years old, a multiple homicide took place in a furniture store in his hometown. Flowers was arrested for the crime. He was tried six times, maintaining his innocence all the while. Some convictions were overturned by the Mississippi Supreme Court, for racial bias in jury selection and prosecutorial misconduct, while several other trials ended in mistrial. In his sixth trial, a majority-white jury convicted him and voted for the death penalty.
In 2018, the investigative work of Madeleine Baran, host and lead reporter of In the Dark, and her team exposed shocking flaws and abuse of power in the American judicial system, triggering new, more widespread attention to the case, which went to the Supreme Court in January of 2020.
In episode 13, Oral Arguments, the listener hears Baran and her team arriving at the Supreme Court in Washington, D.C. before dawn, where a long line of people went down the block and around the corner. "You know this is a podcast line, right?" said one person, referencing the attention In the Dark had brought to this case. New evidence on witness testimony, reported in the podcast, was used in court. The court overturned the conviction.
In September 2020, after almost 23 years in jail, some of it on death row, the Mississippi Attorney General's office announced they were dropping charges. There would never be another trial. As Flowers had been previously sentenced to death, it isn't an overstatement to say this podcast may have saved his life.
Finding Cleo has accrued an estimated 11.6 million downloads since January 2018, according to CBC Podcasts, and represents about seven-and-a-half hours of listening time on the topic of Canada's ongoing, racist, colonial policy. In The Dark, on the equally complicated topic of judicial abuse of power and systemic racial discrimination, produced 19 episodes and multiple updates and was downloaded over 24 million times.
How to navigate the space between journalism and storytelling
What was it about these two podcasts that spurred such deep engagement with difficult, complex issues?
I put this question to my class at Western. We listened to the episodes on our own, separately, writing our reflections before coming together to discuss each week. We tried to break down how a journalist who wants to leverage the power of investigative podcast storytelling would consider guiding lights and danger zones when combining journalism with storytelling.
To start, we identified characteristics of good journalism and good storytelling and laid those lists side by side, trying to identify where they are similar and where they may diverge.
Good journalism is clearly conveyed, serves the public interest and includes:
facts that reflect reality, evidence, details, information
representation of population
ethical decision-making
accountability
impact
transparency and trust
Good storytelling also needs to be clear but its main goal is to entertain. Good stories include:
strong characters
clear stakes and conflict
truth, even in a fictional world
trust in storyteller
engaging the audience
These lists showed overlap in many ways and helped us focus on how naturally journalism and storytelling go together — indeed, they are inseparable — but how in a podcast format, which provides freedom and space that other formats don't, there are danger zones that require ethical consideration.
We'll start with factors that came up in our conversations again and again on what make podcasts fertile ground for creative storytelling.
Time: Because they're not beholden to a radio half-hour or documentary feature length of two hours, podcasts have the benefit of lots of one-on-one time with the listener. There's both length and flexibility. Finding Cleo episodes range in length from 29 to 55 minutes. In total, the season represents approximately seven and a half hours of storytelling. Other journalism formats are rarely so long. For complicated issues, time is key. Expansive flexibility of time represents a demand for high-level skill and expert pacing in writing the script.
Freedom from images: Audio storytelling doesn't rely on images which can be expensive, difficult or even impossible to capture. There's an evocative power that comes from people's own voices, rich with information, the kind we sense between humans. (Note: In class, almost half of the students discussed how they needed to Google search Kent Monkman's paintings after they were described in Finding Cleo. They wanted to see the images because their power was described so effectively in the podcast that students felt the need to look up the images, thereby digging deeper and learning more). Most importantly, not having to rely on images is what helps the host guide us as they connect the dots. We can zoom in and out quickly, pivoting on a single line of script, from the hyper-focused storyline of one main character to the systems in which they live.
Perspective: Podcast storytellers usually don't sound like they're announcing the nightly news. Connie Walker and Madeleine Baran sound like real people. Their authority comes from what they're saying, not how they say it. Voices in podcasting allow for a larger range of who gets to talk and be heard. It's a valued relationship for the listener. When the Canadian Podcast Listener Survey asked, "What makes podcasts different from all the other media you consume?" regular podcast listeners, under the age of 34, chose "the connection with hosts." Traditional formats of news delivery that featured anchors or radio hosts may have left some room for a version of this connection, but podcast storytelling allows and encourages journalist-hosts to be real people with perspective, social location and more.
When Walker and Baran tell their stories, they begin by introducing themselves and how they came to report the story, how they do their work and the steps they take. Finding Cleo begins with a Cree-language exchange. Walker's first words address the listener directly: "There's a phrase in Cree that I've been practicing. I'm not a Cree speaker but my dad was and I took a few classes in university so I learned some of the basics. The authors choose to inject a high level of transparency and it engenders trust. Relatability becomes connection.
We often discussed how important it is for journalists to balance journalism with storytelling, as every storytelling decision can become a journalism ethics question.
In fact, our traditional views of journalism themselves may need to be questioned.
Podcasts are part of a media ecosystem that pushes us, as a culture, to question journalism's old-world ideas of objectivity. It is more honest to simply state who we are, how we tell the story and why. As these podcasts show, nothing is neutral about the systems in which we live.
From my one, overarching question that guided our term ("How do journalism and storytelling come together to create engagement on tough topics?"), students pursued their own questions, researching them over the course of multiple assignments. These questions included:
How does empathy function in a podcast?
How can we create trauma-informed interviewing techniques for journalists?
How do podcast listeners understand objectivity with relation to storytelling?
Danger zones that we often debated in class:
Drama versus reporting: Creating a compelling story. Could there be danger in emphasizing dramatic arc while the reported facts take a backseat? There were instances in our listening when students debated the tension between story and journalism. For example, in Finding Cleo, Walker gave information to a family member on a death. Students debated whether it was the journalist's role to deliver this news. Meanwhile, Walker's exposition of her personal feelings and inner struggle provided much context to her decision-making on ethics. As for In The Dark, producer Samara Freemark said this in an interview with the New Yorker in 2018: "We can be restrained in our production and writing choices because the findings should be where the drama is."
Trauma-informed interviews: Because of the heavy nature of the subject matter, the interviewing process came up often. We discussed how to conduct interviews in a trauma-informed way.
Empathy and humanizing characters: Usually, empathy is seen as a gold standard for humanizing characters. And it absolutely can be. But we discussed whether there can be too much of a good thing — whether empathy can be weaponized. As a class, we listened to the 2019 NPR science podcast Invisibilia episode The End Of Empathy, which explored incel culture and abuse. It made us consider who deserves our empathy and how storytelling choices can change the locus of power between characters.
They were all worthwhile, smart, focused questions that helped inform our class discussions.
'Podcasts are incredibly well-suited to helping audiences confront ugly, persistent, buried truths'
COVID-19 brought an abrupt end to our classes this spring. But what we did discover during our time together is that the ethics of this work is all about the details. The ethical questions of combining equal parts journalism and compelling storytelling will be in how the work is done, with each decision or interview or line of script.
That's why this type of work should be supported with layers of journalism experience.
No amount of good storytelling can or should supersede journalistic standards. And those journalism standards and practices themselves keep evolving, as they must. As society confronts white supremacy and the concept of objectivity in the newsroom, narrative podcasts can serve the public interest and the needs of the listener's curiosity in a fair-minded and ethical way.
Investigative journalism podcasts, driven by the ethics of journalism but freed by the flexibility of the format, are continually expanding the potential of investigative journalism and its power to create social change.
Podcasts are incredibly well-suited to helping audiences confront ugly, persistent, buried truths. I continue to see this with recent podcasts including: The Other Latif, on Guantanamo Bay; or Nice White Parents, which shows the harm that well-meaning white parents do to public education in New York.
People don't often want to know how their nation is complicit in human rights abuses or that we're individually complicit in systemic racism, something our collective, willful gaps in awareness tell us is a problem of the past or of other places in the world. Podcasts, and the people who make them, have the power to crack open our false narratives about our culture and see ourselves anew. It takes time, context, expert reporting and storytelling and podcasts are the way to do it.
---
I'm indebted to the wonderful group of students in the Podcasts and Perspective class of January to April 2020 at the faculty of information and media studies. They are:
Kathleen Brown-Blake, William Brooks, Mallory Bruinsma, Shawn Cheatham, Scott Clark, Jennifer Doede, Grace Day Hodson, Megan King, Alessandra Mularoni, Farzan Mirzazadeh, Stanley Park, Effie Sapuridis, Man Shi, Monika Sidhu, Wendelle So, Erica Sutton and Eva Zhu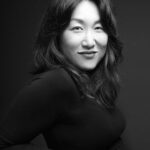 Hannah Sung is a journalist, currently working in podcast and newsletter production and strategy. Previously, she worked at the Globe and Mail, TVO and MuchMusic. She writes the newsletter At The End OfThe Day at endoftheday.ca