Quebec emerges as hotspot for reporting interference
As thousands of people in Montreal showed up for demonstrations against police brutality and anti-Black racism, following the lead of protests that have erupted across North America, multiple events in May and June that began as peaceful assemblies ended with police indiscriminately tear gassing attendees.
While police forces across the continent continue to face a "legitimacy crisis" as videos of their overly aggressive conduct circulate online, a group of reporters from The Link, Concordia University's independent publication, said the Service de Police de la Ville de Montreal (SPVM) officers pointed tear gas launchers at them, as they pleaded with officers on their hands and knees, repeatedly identifying themselves as journalists.
Alexandre Denis, features editor at The Link, said team members were catching their breath at a supplies table with medics and other journalists at a late May protest when a police line advanced in their direction.
"That was when it really felt the closest to the cops attacking us," said Denis, who was ahead of the group and closest to the police line. "They pointed the tear gas launcher [at us], I was yelling, 'hey, I'm a journalist!' I'm holding up this press pass, I have a camera in my hand."
While Denis noted he was never "physically engaged by a police officer," he added that in multiple instances police told them to scram. "We were like, 'hey, please don't beat us up, we're journalists,' and they're like, 'well… run away!'"
The incident is just another in a long list of press freedom violations at Black Lives Matter demonstrations in the U.S. and Canada, where journalists have been targeted alongside civilians. Independent and student news outlets in Montreal are leveraging their editorial freedom to call out aggressive police behaviour and misconduct as Quebec surges as a hotspot for authoritarian meddling in public interest reporting.
A recent Ricochet investigation revealed a history of complaints from journalists — often independent ones — about their treatment at the hands of Montreal police.
The report cites a survey conducted by Ricochet, in which 14 journalists detailed 19 accounts of assault by Montreal police between 2012 and 2019, also mentioning that respondents were "primarily freelance, civilian, or student journalists at the time."
"Journalists and photographers have often been collateral damage in the brutality inflicted upon protesters by the police, particularly during the 2012 Quebec student strike and the 2015 anti-austerity movement," writes Ricochet reporter Miriam Lafontaine.
The majority of assaults played out at Montreal protests where riot police were present. Respondents also described other forms of intimidation including arbitrary arrest, ticketing, threats of arrest, and having non-lethal guns pointed at them.
According to Denis, The Link's history can attest to that: "Talking to any of the previous Link reporters that have covered protests in the last 10 years, going back as far as the student protests in 2012, SPVM has a history of not really seeing a Link press pass as a valid reason not to beat someone up."
Denis wonders if he might have been treated differently if he was a reporter with a mainstream outlet, wearing an identifying press vest or jacket. However, The Link still plays an important role as an independent publication serving Concordia's downtown community, especially when it comes to their ability to call out police instigation. According to Denis, the escalation "a hundred per cent came from the police," whose presence was "very much antagonizing and a source of chaos."
Shortly before the May 31 protest began, the SPVM tweeted out their support for the peaceful demonstration, stating their "dismay for the situation" (translated from French) following the death of George Floyd and that it goes against their values as an organization. Just over an hour later, the SPVM tweeted out a warning, claiming that illegal behaviour had been observed and asking protesters to "follow all laws and regulation."
Roughly an hour and a half after that, SPVM declared the protest illegal, tweeting in French: "Warning to the #manifencours: Because of the infractions that are committed, we order everyone to disperse and leave the area immediately."
The SPVM addressed the situation on Twitter again the following day, stating the demonstration proceeded peacefully "until thugs took advantage of the situation to commit criminal acts." The tweets cite this as reasoning for why the event was declared illegal and attendees were told to disperse. "The #SPVM respects the rights and the need of everyone to denounce this violence, but condemns the thugs who diverted attention from the primary reason for this demonstration," reads the final tweet in the thread.
Ethan Cox, co-founder and editor of Ricochet, chalks the Twitter affair up to PR. "I think police forces are more scared than they have been. They've had carte blanche for a long time, nobody's really challenged them… they're starting to feel nervous," he said. "What's needed is a change in behaviour, not a change in messaging from the PR department."
The SPVM did not respond to a request for comment.
Independent outlets: 'our job' to defend press freedom
"Even though CBC and all the other outlets were overall pretty good at highlighting the fact that the protest was overwhelmingly peaceful, I think there's still a lack of wanting to go, 'this was because of the police,'" said Denis.
"We don't have higher ups breathing down our neck, we don't have relationships with the police to maintain… I think we're definitely more in that position."
And just as the journalism industry starts to rethink its standards on taking the police's version of events as objective truth, Denis said he wishes he would have been better positioned to give an accurate account of the initial act of instigation and whether it came from attendees or the SPVM. "I think that's a very important point to make in covering these events," he said.
In a similar vein, Cox said the publication's independent and crowd-funded business model not only affords them more editorial freedom, but also a responsibility to call out police misconduct and "a pattern of targeted harassment and abuse towards journalists."
"We have no one to be afraid of. We have no corporate owners that are going to come down on us. We have no middle management. And so we feel it's very important to defend press freedom whenever it's threatened," said Cox.
And when it comes to commenting on aggressive police behaviour, Cox doesn't mince his words: "The oversight is completely lacking. [SPVM] have absolutely free rein to commit abuses and do routinely… There are no consequences for their actions. They report to no one."
On June 8, Cox published an analysis of Quebec Premier François Legault's co-ordinated social media attacks against Montreal Gazette health reporter Aaron Derfel, in which Derfel was accused of "spreading alarmism about the government's often incoherent COVID-19 response," wrote Cox.
Cox said he believes traditional media models dependent on advertising are far too competitive, which means they often don't want to cover issues related to other outlets, adding that he doesn't think the Gazette has been loud enough in defence of its own reporter, Derfel. "There's a lot of cowardice… there's a lot of corporate-owned chains that are run like Starbucks and just want to avoid controversy and putting their neck out there," he said.
Ricochet's model is non-competitive and always looks to support other outlets where they can, according to Cox. "We want to build and support and encourage good journalism, whoever's doing it… we feel it's a big part of our job to stand in solidarity with other journalists."
"We have an increasing problem of disrespect for press freedom and press rights. And that expresses itself in the actions of the police and police forces," said Cox. "And unfortunately, it goes all the way to the top with the premier."
A co-ordinated pattern of behaviour
Referencing an incident in February when Ricochet reporter Jerome Turner was prevented from observing events in Wet'suwet'en by RCMP officers who detained him for eight hours, Cox said it can be difficult to defend against press freedom infringements without detracting from the larger story. He added that the current state of the industry is weaker than in recent memory, meaning there's less willingness from corporate newsrooms to push back when the reporters' rights are violated. "It often falls to independent outlets to try and raise the alarm."
"Again, it was very clear that [Wet'suwet'en] was a co-ordinated pattern of behaviour that was aimed at minimizing media coverage of the actions of the police," Cox said. "The police do not want their actions to be covered by the media, and they are not afraid to make that clear and try to make life as difficult as possible for journalists in hopes that they will go away."
In 2016, Cox wrote a Ricochet op-ed with right-wing radio host Tommy Schnurmacher titled "Left and right: Montreal police are out of control" to underline that it was a non-partisan issue.
Cox also said he's encouraged to see conversations about defunding the police taking place, as his years reporting on the SPVM in Montreal have proven they are "far too big, far too powerful and far too abusive."
In June, dashcam footage of Athabasca Chipewyan First Nation Chief Allan Adam's arrest over an expired licence plate shocked the nation as it showed an RCMP officer tackling and punching Adam, seemingly unprompted. After reviewing the video, senior RCMP officers determined the actions taken were "reasonable" and "did not meet the threshold for an external investigation," according to CBC.
Following the incident, RCMP commissioner Brenda Lucki granted solo interviews to CBC, CTV and Global News, but declined an interview request from Canada's national Indigenous broadcaster APTN. The CBC was criticized for asking non-specific questions, like whether or not commissioner Lucki agrees that there is systemic racism in policing in Canada.
VICE reported in a June 22 article that five people had died during mental health calls or wellness checks by police since April — all of whom were Black, Indigenous or people of colour. That same day, video footage emerged showing an RCMP officer dragging a handcuffed UBC nursing student, stepping on her head and pulling her hair during a wellness check.
"We have a really serious problem with the police in this country. They are a major source of violence," Cox said. "It is absolutely warranted to have a conversation about massively reducing their budget and redirecting that money to professionals who are better suited to handle the situations police are being sent into."
Cox said he hopes the movement to defund police departments is finally able to put pressure on governments at all levels to take action against police brutality, noting there's been no progress, "out of what is absolutely cowardice."
In 2015, The Link reported on a Friday night anti-austerity protest in downtown Montreal, in which a Concordia student was hospitalized after a group of undercover police officers allegedly attacked her from behind and arrested nine people. A spokesperson for the Montreal police at the time could not confirm the reason for the arrests or injuries, other than to say plainclothes officers are a "'method' their department sometimes employ."
"The police target those who they feel are vulnerable, whether that's marginalized communities, whether that's journalists that don't have the resources of a national chain or a major outlet behind them," said Cox. He added that in situations where there are ongoing protests over a number of days or weeks, many larger outlets don't have the money to send reporters to cover them extensively. Often the only reporters present are independent and student journalists willing to put their own time into the coverage.
"Those are the contexts in which the police are most likely to misbehave. Not at a march of 10,000 people on a Sunday afternoon with TV news cameras there."
Government non-response
On June 1, the Canadian Association of Journalists released a statement expressing "outrage" at reports of police attacking journalists covering protests in the United States. CBC journalist Susan Ormiston reported being shot at with rubber bullets, while Radio-Canada journalist Philippe LeBlanc reported that protesters witnessed police slashing his tires, according to the statement. Three days later, Canadian Journalists for Free Expression called on Prime Minister Justin Trudeau to publicly condemn these acts.
"Some officers are purposely injuring reporters. It's positively nightmarish; they are out of control," said CAJ president Karyn Pugliese in a quote from the CAJ's statement. "We're not armed and we're not dangerous, unless you believe the truth is dangerous."
In Wet'suwet'en, the RCMP were caught lying and misleading reporters from Ricochet and Vice on multiple occasions. B.C. Premier John Horgan told The Tyee that if journalists felt their rights were infringed, they "have access to the court system as all British Columbians do."
"On how the RCMP conduct their affairs, that's operational decisions by them… I don't want to live in a society where governments direct law enforcement to do anything other than enforce the laws," Horgan also said.
"This is kind of the attitude of governments across the country, it's just, 'look, it's not our problem'" said Cox. "I don't think Trudeau cares at all about press freedom in this country… no level of government has done anything about it because it's just not seen as a priority."
"That's a really big problem in a democracy to have governments that have so little regard for the ability of the press to freely do its job."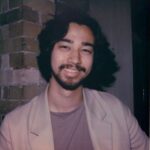 Tyler Griffin is J-Source's 2020 summer reporter and an award-winning journalist specializing in feature writing, in-depth reporting and audience development, with a knack for covering politics, arts and culture. His words and work can be found in HuffPost, VICE, Maclean's and The Eyeopener, where he works as an online editor. Find him perpetually on Twitter at @tylerxgriffin.