Refugee pirate radio tracks forgotten Burundi conflict
Josine Kaze ducks out of the converted closet where she has been taping herself reading the evening news, glancing one last time at the storyboard posted in Radio Inzamba's narrow conference room. It sits on the wall beside the vacation schedule and a notice reading "The Editorial Meeting is Sacred."
Stories on the go at the moment include one on the financial impact of amendments to Burundi's election law, making running for national office prohibitively expensive; complaints about forced electoral contributions from high school students; a shortage of health workers in refugee camps at the Burundi-Tanzania border; and fuel shortages and highway banditry. It's a normal, if tumultuous, news day in Bujumbura, Burundi.
Only Kaze and her colleagues aren't in Bujumbura (once the capital of Burundi, and still its chief financial centre), where many of them worked for years with the city's once-vibrant private radio stations.
They're nearly 300 kilometres away in Kigali, Rwanda, broadcasting from a tiny studio, which their technicians built in one corner of what was once someone's living room. The rented, converted house, paid for by European donor organizations, is a step up from the previous studio — an office borrowed from the Rwandan journalists' union, where the team recorded broadcasts while crouched in a communal toilet, having to stop and start over every time someone knocked.
Kaze knows that if she doesn't upload the audio and send it to the usual WhatsApp groups within a few minutes, her phone will light up with messages from people worried about her safety — or others wanting to know the story.
Welcome to the world of Radio Inzamba and the Exiled Journalists' Association of Burundi.

---
On April 25, 2015, Burundian president Pierre Nkurunziza announced he would seek a third term, violating the 2005 accord that ended the country's decade-long civil war. Protesters, ranging from teenagers to longtime activists in their 70s, filled the streets of Bujumbura.

A week later, when the constitutional court green-lit Nkurunziza's run, the crowds only grew. "We thought that was it for the regime," the poet Ketty Nivyabandi, who led a women's protest group, said in 2016.

At the time, Kaze and her editor, Patrick Mitabaro, worked for Radio Isanganiro, a private radio station founded in 2002 as a successor to Studio Ijambo, a peacebuilding-through-media project established by the U.S. nonprofit Search for Common Ground. They saw no reason why they couldn't cover the protests like any other story.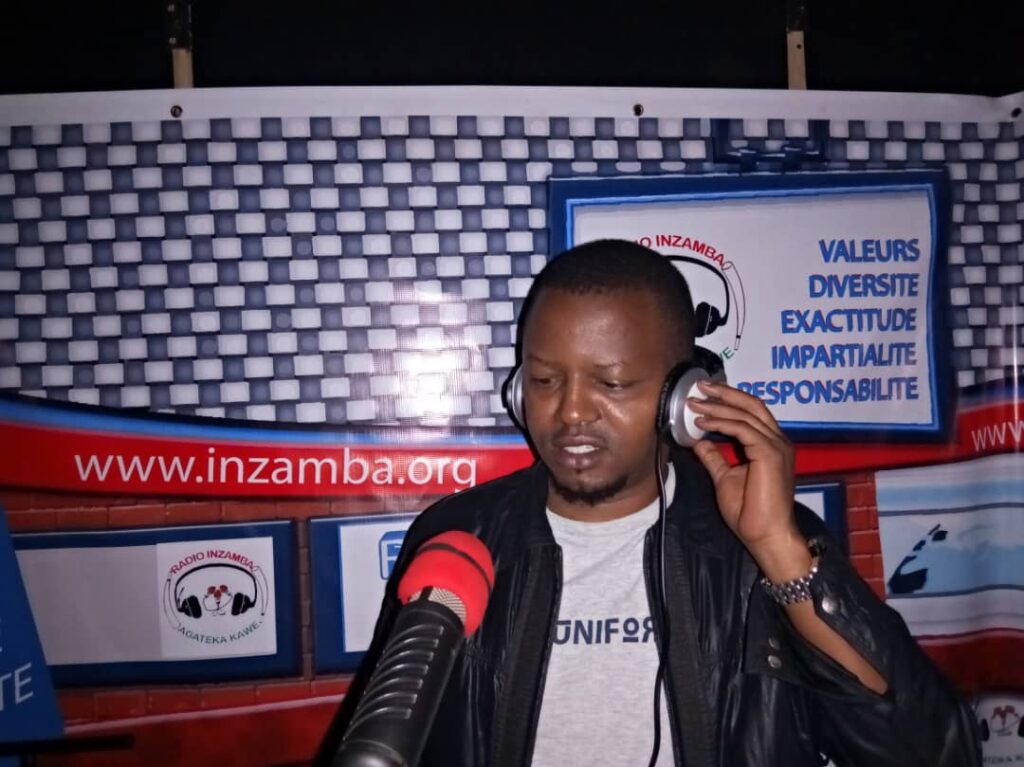 "There was freedom of expression in our country. We could give airtime to everyone, including the opposition," Kaze remembers. "Right up until May 13."
That day, Gen. Godefroid Niyombare, Burundi's former head of military intelligence, announced he had "dismissed" the president.
During the night of May 13-14, Radio Isanganiro, the anti-government Radio Publique Africaine (RPA) and two other private stations, Radio Bonesha and Radio Renaissance, were attacked by military and police officers loyal to the Nkurunziza regime as the coup was brutally quashed.

(A fifth, pro-Nkurunziza station, REMA FM, was attacked by Niyombare supporters.) Mitabaro had been tipped off that the radio station was a target; he told his team to sign off and lock up.

"As we were leaving, we saw the officers coming," he remembers. "They shot at our equipment and destroyed the station from top to bottom." Doors were bashed in and thousands of dollars' worth of equipment destroyed, including a newly donated sound mixer, 10 new laptops and several desktop computers.

"Luckily nothing happened to the transmitter, because they didn't know what it was … but we still lost about EUR 10,000 (about CAD 14,600) worth of equipment," says Mitabaro. "And that's not counting the jeeps." The intruders slashed the tires of the station's two jeeps, opened the hoods and shot at the engines. The jeeps, which were the only way the staff had of navigating the potholed, often muddy roads into the countryside where most Burundians lived, were a total loss. Mitabaro estimates their value at close to $30,000.

RPA was even worse off. "We got the heavy artillery," says RPA's crusading founding editor, Bob Rugurika. "They used a rocket launcher and chemical incendiaries. Everything inside was burned. Our building isn't even structurally sound anymore."

By the day of the attacks, Rugurika, who had faced death threats for previous reporting, had already left the country; Mitabaro, Kaze and dozens of others weren't far behind. Over 100 journalists joined the thousands of refugees pouring in to Tanzania and Rwanda.

Those who could took commercial flights, others slipped over the border under the cover of darkness. Overnight, the reporters, many of them respected public figures, became jobless, untethered refugees, and most Burundians –– those who lacked Internet and cable access and couldn't read the country's only private newspaper –– lost their sources of reliable, balanced information.

"We thought everything would calm down after a few weeks," says Alexandre Niyungeko, the former head of the Union Burundaise des Journalistes (UBJ) and an Inzamba contributor, who arrived in Kigali with his wife, Francine Kanyange, a former Isanganiro reporter. "When we started looking for schools for the kids, we thought they would be here for one semester at the most."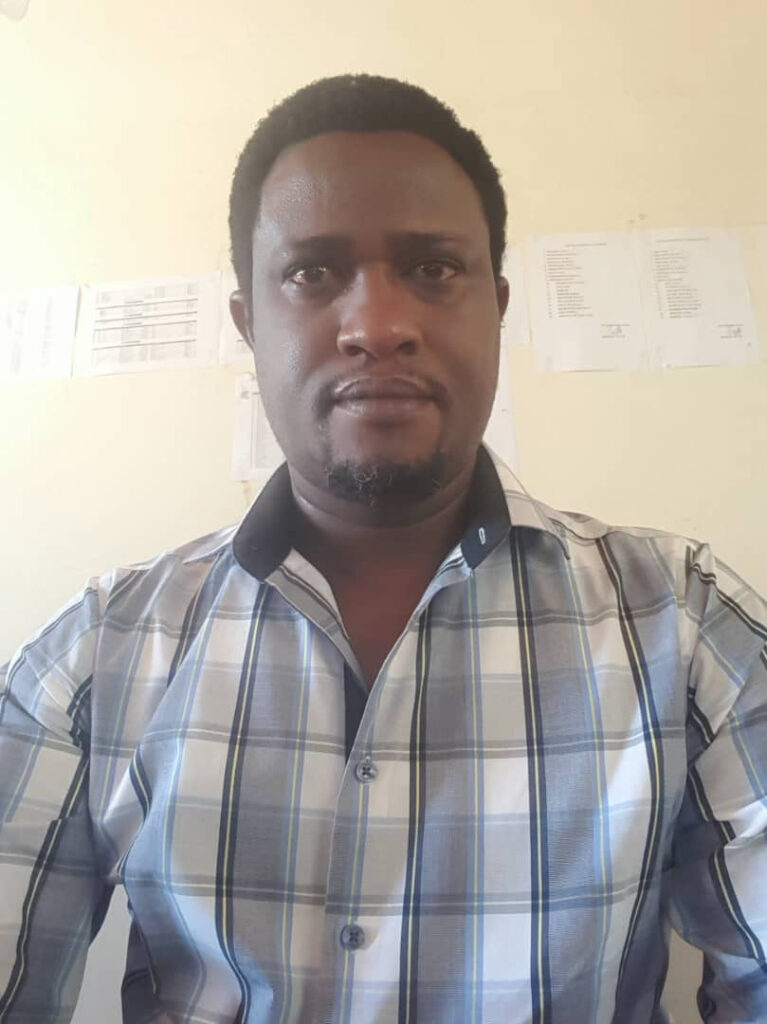 As weeks turned into months, Mitabaro worried about his colleagues and the media vacuum they had left behind. It was clear that the country was not safe, for journalists or anyone else. Six months after the crackdown, Jean-Christophe Nkezabahizi, a reporter for state television, was killed covering a protest; a few months later, Jean Bigirimana, a reporter for the respected print weekly Iwacu, would vanish without a trace on assignment. (In October 2019, a team of four Iwacu journalists and a driver were arrested while on assignment in Bubanza province, arrests that their editors and press freedom organizations have called "arbitrary." As of this writing, the four reporters are still behind bars, with prosecutors asking for a 15-year sentence for each of them.)
"We knew people were dying in Bujumbura," Mitabaro recalls. "Our radio stations were closed, and foreign (media) couldn't operate; they were being chased from the country."


Many refugees felt helpless. "Some people started having beers in the morning, because we had nothing better to do," Niyungeko says. "I thought, 'We're going to have a serious problem here.'"

Niyungeko, Rugurika, Mitabaro and a few other exiles and sympathetic Rwandan journalists called a meeting in Kigali, and Radio Inzamba ("trumpet" in Kirundi) was born. The coping mechanism the refugees needed turned out to be a solution to the information blackout in Burundi, which, as the Iwacu arrests illustrate, largely continues to this day.

Although Radio Isanganiro was allowed to resume broadcasting a year after the coup in an altered form, BBC and Voice of America still can't operate in Burundi, and the other damaged private radio stations have not been able to regroup. The exiles have become one of the only sources of reliable information on the country they left behind.

"Unfortunately for the regime, [the radio stations] reorganized in exile," says Rugurika. "We do what they were scared we'd do in 2015 … we talk about the kidnappings and the people turning up dead. The radio stations in Burundi can't do that anymore. But we do."

A group of Rwandan journalists lent the Inzamba group an office, and they began using smartphones and a few rescued recorders to upload broadcasts on WhatsApp. Mitabaro explains that WhatsApp now rivals radio for accessibility in Burundi, even in rural areas.

"Even a peasant can get a smartphone, and if one person has one, all of their neighbours can listen,"he says. Each member of staff maintains several WhatsApp groups, many of which are at capacity.

An audience of thousands is being built in multiples of 256, the maximum number of people allowed in any one WhatsApp group. "It's a snowball effect," says Mitabaro, who doesn't know exactly how many groups have been created. "People keep bugging us to be added. Our content is also shared in other discussion groups, including ones that have many government sympathizers."

Although WhatsApp and other social networks can be blocked by governments, Mitabaro says he only remembers the Nkurunziza regime doing this once, for four weeks after the 2015 coup attempt. "Even then, some people got around it by using VPNs."

In addition to its accessibility, a smartphone-based network allows Inzamba to circumvent the expensive, labour-intensive work of obtaining a licence and an over-the-air frequency in Rwanda.

Two other exile radio stations have taken inspiration from Inzamba's public service mission and ultralight infrastructure: Radio Humura ("Don't be scared"), which Rugurika founded to replicate RPA after splitting from the Inzamba collective, and Peace FM, which focuses on news from refugee camps in Rwanda and Tanzania. The latter was founded by two young refugee freelancers, Yves Didier Irakoze and Joe-Philibert Karangwa, in Karangwa's bedroom.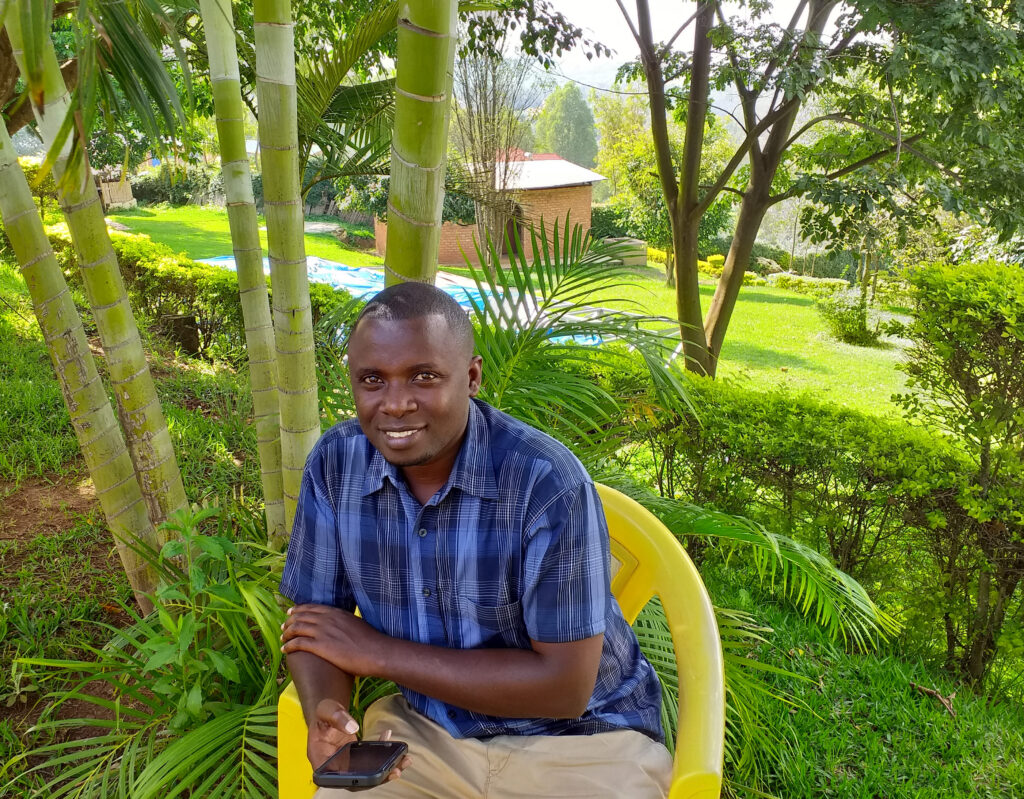 "We can't all have the opportunity to work with Inzamba or Humura, so I thought I would launch another project," says Karangwa, who has relatives in the camps, where thousands have fled since 2015. "We focus on refugees' daily lives, and we have correspondents in all the camps." Like its counterparts, Peace FM also broadcasts to Burundian audiences via WhatsApp.

Karangwa hosts a morning show which focuses on uniting separated families. "I knew my father was in Burundi but I didn't know where," says Karangwa, who fled Bujumbura in November 2015." He was standing next to a man who was listening to our (Whatsapp broadcast) on his phone. He heard my voice and said, 'That's my boy! Where is he?' He kept looking and he found me here."

No one involved in the founding of Humura, Inzamba or Peace FM expected the stations to last long, but prolonged exile has allowed the journalists to create some semblance of stability — Inzamba and Humura have crowdfunded to pay their staff.

While the Peace FM team remains all-volunteer, they moved out of Karangwa's bedroom after children's rights activist Marguerite Barankitse offered them an office and free meals at her centre in Kigali. Many team members, including Karangwa, still walk over an hour to work, to save on bus fare. For them, the knowledge that they are reuniting families and keeping people informed is worth as much as any salary. "We're volunteers, but we can't say we work for nothing, because we know what we do impacts people's lives," Karangwa says.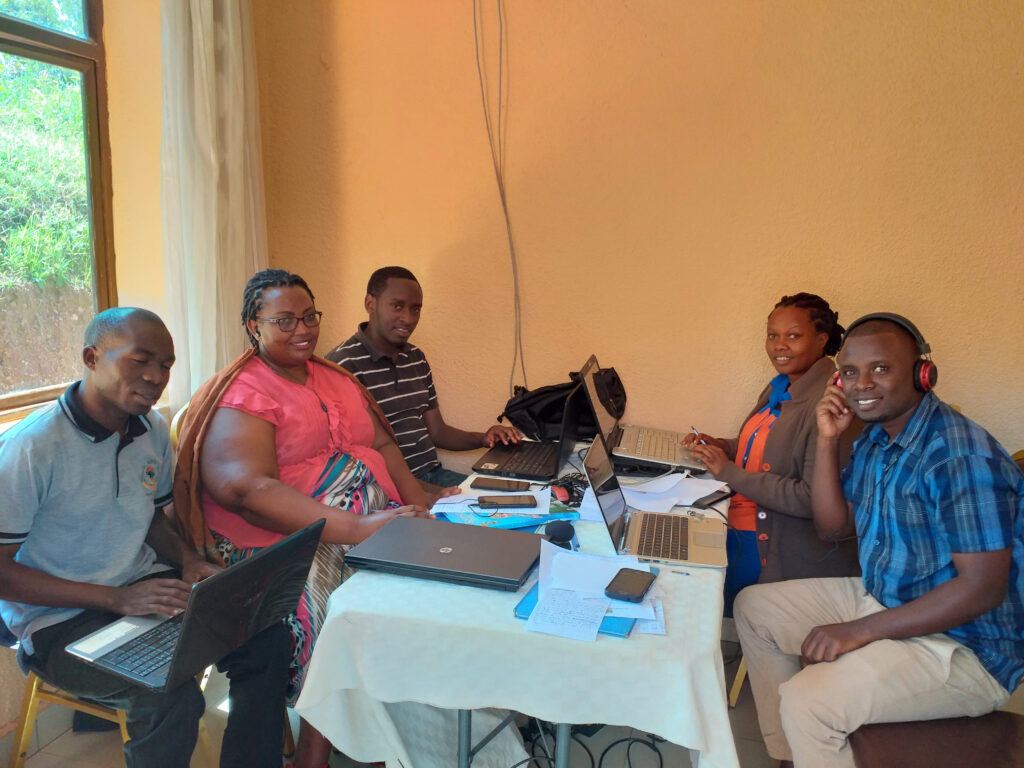 Although they may be out of reach of Burundian authorities for now, their work is not without risk. The names of correspondents within Burundi are kept secret and their voices disguised.

However, Humura and Inzamba make a habit of calling government sources for comment on every story, just like they would at home, although they rarely get a response. "These people are criminals, but it's not our job to treat them like criminals on air — Burundians and the international community will draw their own conclusions," Rugurika shrugs.

The teams are also aware of Rwanda's record on press freedom –– the country is ranked 155th in the 2019 RSF World Press Freedom Index, barely above Burundi's 159th. A simmering feud between Rwandan president Paul Kagame and Nkurunziza provides some measure of protection, for now.

Mitabaro worries about the effect regional diplomacy might have on Inzamba: "If tomorrow the government in Bujumbura starts working closely with … Kigali, one of (Rwanda's) first actions may be to block us. But I hope, and I believe, that it won't get to that point."

More than four years after the failed coup, Burundi remains in a political impasse. All attempts to mediate the conflict have failed. According to Human Rights Watch, 400,000 Burundians remain in exile, and bodies of people killed in the ongoing violence have been "regularly found across the country."

A 2018 referendum gave Nkurunziza the possibility to stay in power until 2034. Mitabaro thought he would be home in a few months; instead, his six-year-old daughter has lived more than half her life in exile. So he keeps working, both to block out the pain and create the conditions to leave it behind.

"The situation is total chaos … and if there's no peace accord, we'll die here," he says. "But as journalists and as Burundians, we want to give hope to exiles and to those who have stayed in the country. We want to reduce the fear and the tension caused by political violence. Where there's life, there's hope."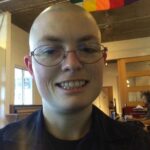 Ruby Irene Pratka is a Montreal-based freelance writer, researcher and editor. Her work has been published in English and French in Vice Québec, Ricochet, Daily Xtra, Shareable and Canadaland, among other websites and magazines. She covers a wide range of topics but focuses on diversity and language policy. Originally from the U.S., she has been living the expat life since 2006. She has lived in eight countries and four provinces, but keeps coming back to the delights of Québec.