How to scale our understanding of local news health
The economics of local news are no small challenge, but soon we may be able to anticipate significant causes of unhealthy news ecosystems in different U.S. cities. Philip Napoli, the James R. Shepley Professor of Public Policy at Duke University, says he thinks it's time to "get past the broad generalization that local journalism is…
The economics of local news are no small challenge, but soon we may be able to anticipate significant causes of unhealthy news ecosystems in different U.S. cities.
Philip Napoli, the James R. Shepley Professor of Public Policy at Duke University, says he thinks it's time to "get past the broad generalization that local journalism is suffering" and start to understand which types of communities are most affected.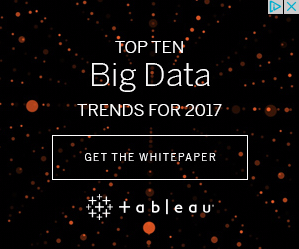 "Imagine a little state like New Jersey that has over 500 municipalities. Five-hundred separate local governments. Politically, they're operating at that level of granularity," Napoli said. "How do the economics of local journalism work when you're producing content covering one town council and telling the people within three square miles that this is relevant?"
Napoli is the lead of the News Measures Research Project, which analyzes aspects of local news outlets and markets to determine how well an area's local news is faring. He will be discussing his work on the project, which is supported by Democracy Fund and Geraldine R. Dodge Foundation, at the Is no local news bad news? The future of local journalism on June 3.
The project, which has conducted in-depth case studies of communities in New Jersey, is designed to use broad enough criteria that the findings can be widely applied throughout the country, and potentially used to gauge how outlets or regions can best be supported, especially in a news environment that is seeing local communities underserved. An analysis of 100 communities is currently underway.
"What we're trying to do is bring more data to the question of, 'where are the problems that are affecting local journalism most pronounced?'" Napoli explained. "To what extent is income a factor? To what extent is ethnic diversity a factor? Are these things that are systematically related to the robustness of local news?"
One important trend he's noticed in a national analysis is that states without major cities tend to do poorly when scored for infrastructure (i.e. how many outlets are in a given area or number of staff) and content (whether or not the stories being produced are locally or nationally focussed, for example). Small northeast states like Delaware, Maryland and New Hampshire, which don't have major urban centres but are close to ones in other states (Delaware is close to D.C, for one) tend to "underperform" for their population size.
"There's no economies of scale in local journalism and that's what journalism needs to stay afloat these days," said Napoli.
Learn more about the Is no local news bad news? Local journalism and its future here. This story is republished here with permission of the author.
H.G. Watson was J-Source's managing editor from 2015 to 2018. She is a journalist based in Toronto. You can learn more about her at hgwatson.com.