Self-care for media workers facing layoffs
Let's get this out of the way: Getting laid off sucks. It upends your life. It adds a financial strain you never signed up for. It drains you both mentally and physically. But losing your job during a global health pandemic? That can topple whatever fragile semblance of balance you've cobbled together over the last year.
It's the situation at least 210 workers found themselves in following Bell Media's Feb. 2 announcement about restructuring operations. Cuts included everyone from field camera operators to administration and sales staff, and also journalists and personalities like TSN's Dan O'Toole, co-host of Sportscentre with Jay and Dan.
Bell Media would later go on to shutter three all-sports radio stations in Vancouver, Winnipeg and Hamilton on Feb. 9.

A month later, BuzzFeed abruptly shut down HuffPost Canada and HuffPost Quebec, leaving 23 workers without a job. The decision came after the U.S. media company finalized the purchase of the HuffPost brand from Verizon Media Group in February and two weeks after HuffPost Canada and Québec workers filed for union certification.

It's also the situation I found myself in for the first time in my career. After over eight-and-a-half years working in digital media, Verizon Media Canada laid me off in early February. From the outside, it's easy to write off these job cuts as a by-product of the economic downturn caused by COVID-19. But layoffs were a part of the Canadian media narrative well before the coronavirus showed up in North America.
Canadian publications saw at least 188 layoffs in 2019 spread out between TorStar, Bell Media, CP, CBC, Groupe TVA and Black Press Group, according to a roundup by Business Insider. In the first year of the pandemic, 3,011 editorial and non-editorial jobs in Canada were cut temporarily or permanently based on findings of the Local News Research Project, Canadian Association of Journalists and J-Source's media impact map. Of those losses, at least 1,269 are permanent.

There aren't many resources for laid-off journalists. When it comes to figuring out the next career move, naturally, some may gravitate towards freelancing, which is making up a growing part of the industry, according to Jane Hawkes, who sits on the board of directors for the Canadian Journalism Forum on Violence and Trauma.
She said her organization has paid closer attention to the state of affairs for freelancers in Canadian media in light of COVID-19.
"What's ended up happening is that because of the economic reality, there are more and more freelancers who are going to need more and more support. That's where we're focusing on now," said Hawkes.
The Forum was founded in 2008 as a response to the lack of attention on journalist's mental wellbeing. While organizations like the Dart Center for Journalism and Trauma in the United States or the Rory Peck Trust in the United Kingdom – focused on the physical wellbeing of members – the conversation around mental health in Canada wasn't where it needed to be. The group is behind Mindset: Reporting on Mental Health.

"When we founded the forum, nearly 13 years ago now, very little of this was talked about … it was starting to be an issue in newsrooms, it was starting to be addressed in the freelance community and sometimes the progress can feel really slow but you nibble at the edges of things."
Nothing personal, just business?
It's clear that for people expected to deliver daily news, the industry has work to do so journalists are equipped when bad news lands at home. Perhaps it's easier to say layoffs are just the price of admission. But from the eyes of someone laid off virtually while in their kitchen because of work-from-home orders, I would get it if you took it personally.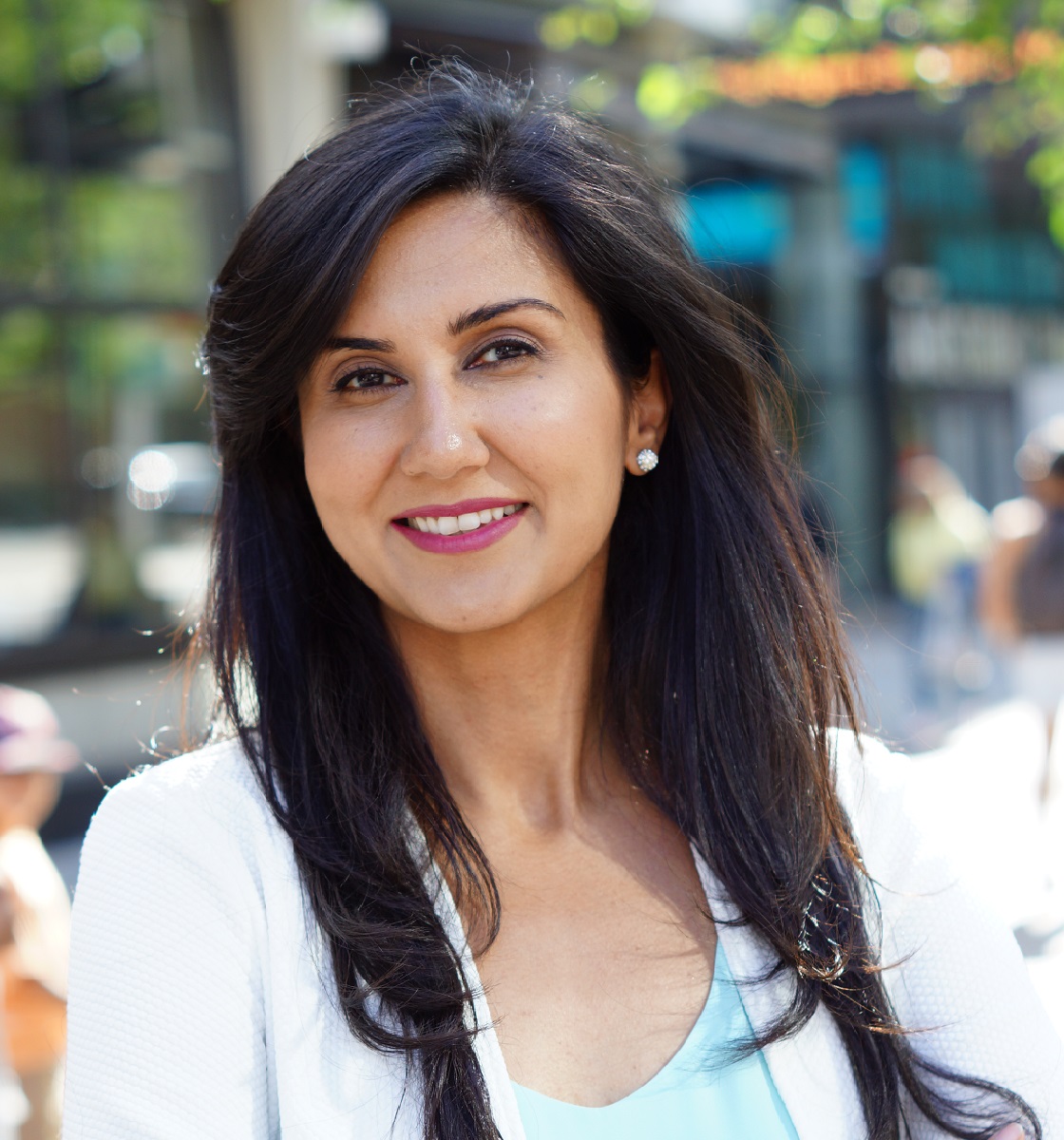 That's because when we're dealing with job loss, we're talking about more than your career, said Saunia Ahmad, a clinical psychologist with the Toronto Psychology Clinic.
"For some people it's their identity. For many people it's a loss of income for survival," said Ahmad. "It's also a loss of structure and routine as well, especially if you lose a job which is a big part of your day."
Kathryn Meisner, a career and salary negotiation coach, has a term for it: career grief.
"A lot of the time, people can't move forward on any action until they've realized, 'what can I do?,'" said Meisner. "There is a grieving process of what could have been, what you expected. There is a loss. Recognize that. Make space for it."
Here's what you can expect
Meisner cautioned that grief isn't as straightforward as it may seem.
"It's not linear. Sometimes people think, 'oh, I'll take some time off and work through this, process it, and then I'll start job searching. Then I'll figure out what's next,'" she said.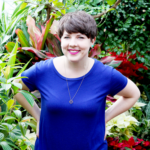 Sometimes it doesn't work out that way and Meisner said that can hurt the careers of some journalists more than others.
"You have to recognize there is some career grief going on and especially for women and more marginalized people who tend to be laid off more, who tend to be paid less in general. They tend to get less full-time or permanent gigs," she said, adding that they will have a hard time making up the loss of earnings from a break in employment.
On a personal level, that loss can manifest itself physically in the form of stress, according to Donna Ferguson, a clinical psychologist at the Centre for Addiction and Mental Health in Toronto.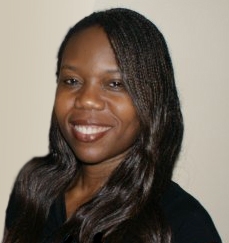 "When you get stressed, it triggers a chain reaction that starts in the amygdala, your emotional-processing headquarters. Your eyes and ears send info to the amygdala, and it determines if what you're seeing and hearing is stressful," said Ferguson. The amygdala then sends signals to the hypothalamus, the body's command center, which alerts the body that it's stressed.
That prompts the release of the hormone cortisol through the brain and in the body, which can wreak havoc if it becomes chronic, she added.
Everyone processes stress and loss differently but common symptoms associated with getting laid off include fatigue, headaches, sleep disturbance, weight loss/gain among other physical signs, according to Stanford University.

Reach out to your network when you're ready
The university also notes the expected emotional reactions include: loss of self esteem, feelings of worthlessness, shame and anxiety. For racialized members of the media, navigating discussions around mental health can be foreign, or even taboo, depending on the culture. It's why Ferguson highlighted the importance of a support network within your own cultural group during these times.
"Right now I'm getting a lot of calls for Black females looking for Black therapists or psychologists and there's a reason for that," she said. "So if you have someone that can understand you culturally, then you can connect with them on that level. And it can help with some of those feelings of shame, guilt and loss of self esteem."
Both Ferguson and Ahmad suggested keeping a network of healthy and supportive relationships to process your feelings after a layoff. Two years ago, that could have meant going out for coffee, drinks, or something as basic as a hug. But given the backdrop of the COVID-19 crisis, options for in-person meet-ups are slim, with outdoor socially distanced walks remaining the safest option for most people.
While connecting with people over video or by phone can't replace the spontaneity of honest-to-goodness, in-person interaction, it doesn't mean you can't have fun either.
"People are getting creative with the online social groups," said Ahmad, highlighting how she's seen people ordering dinners or drinks as part of virtual get-togethers so they can still commiserate with others. Help from others isn't limited to friends and family, either.
Professional assistance can be useful if you're a contractor unfamiliar with your rights, according to Hermie Abraham, a Toronto employment lawyer.
"If your work comes to an abrupt end and you're a contractor or employee — whatever your status, full-time, part-time, casual — speak to a lawyer and have them advise you," said Abraham. "Understand your rights and don't feel shy or uncomfortable doing so. You might not know how to handle something, but the lawyer you speak to will."
Abraham said independent contractors could still qualify for some sort of severance if they've worked for one or organization for a long time exclusively.
"I don't say this so it sounds self-serving, it's really because a lot of people walk away from a lot of entitlements on the table. Get the information, do the fact-finding, and then you can decide how you wish to proceed. At least you're doing so based on knowledge and not based on fear because I feel like fear can take over when you're in a situation of the unknown," she said.
Meisner also encourages professional help with money, if it's within your budget, even if it's not through a career coach like herself.
"I ask — and most people don't like doing this — what's your financial runway? How can you lengthen it? Is it applying for [employment insurance]? Is it applying for contract work? Is it applying for the Canadian Recovery Benefits? Some people choose to move back in with their parents or they sell their car(s) and I recommend, if it's within their means, finding a great financial planner."

You still have options
But if you're the kind of person who prefers to be alone when dealing with job loss, that's OK too, so long as you understand it doesn't mean you're helpless.
"It's not about what can't you do, it's about what can I do?" according to Ferguson. Rebuilding a routine is one thing people can do as a self-care mechanism.
"Having a good structure in your day can be quite helpful. Even if you're not getting up to go to work, get up at the same time every morning. Make an effort to have a shower. Get something to eat. That's something people are regularly used to. Have a purpose to get up and figure out how you want to manage your day."
Ahmad tells her clients dealing with job loss or anxiety related to COVID-19 to find activities that can't be altered by shutdowns so they have a sense of control.
This then empowers them with a sense of authority. Activities can be traditional hobbies like meditation, cooking, writing, or reading; whatever gives you enjoyment and can be part of a daily habit, according to her blog.
And if this isn't within your wheelhouse, then understand that you are still in control of your emotions at the end of it all. If you want to feel sad or angry, then you have every right to. Your emotions are something a job loss or the pandemic can not take away from you.
"You have a right to feel those feelings. You've experienced a loss. A job loss is like a death; something's gone," said Ahmad. "You can't grow into acceptance until you've been able to grieve."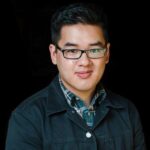 Brian Vinh Tien Trinh is a freelance journalist and photographer based in Toronto. He's spent his career so far managing homepages, curating playlists, and creating text-on-screen videos for HuffPost Canada and Yahoo Canada.