Stop spreading the sex trafficking myths derailing news coverage
The Edmonton Journal ran a series on sex trafficking in March. At least, that's what the headlines said, even though none of the sex workers in the piece were actually being trafficked and nobody was charged with trafficking.
Some might say those two details kind of cancel out the premise of the series.
But I've been taking in news coverage of sex work for a long time, and dressing up a story to look like something that it isn't is tragically common. It's as if all the usual journalistic instincts to present a fair story and get the facts go out the window when somebody says "sex trafficking."
Not that I'm in favour of sex trafficking, of course. But I'm an activist for the rights of adult sex workers. Their efforts to secure even the most basic human and workers' rights in Canada are harmed immeasurably by an abundance of sloppy, biased reporting that lazily assumes sex trafficking and sex work are interchangeable terms.
It's the kind of journalism that never asks the hard questions and denies sex workers a voice. It doesn't do its homework. It knows how the story will go before the first interview has even begun. That story is always about shattered victims and evil exploiters, and the good police and earnest community people who rescue innocents from this awful work that no one in their right mind would choose.
And if the truth is something different than that? Unfortunately, that doesn't appear to be something that journalists, as a whole, concern themselves with on this issue.
Our profession has a reputation for skepticism and doubt. Hallelujah for that. But something about issues with a moral aspect to them – sex work and trafficking, illicit drug use, migrant issues – shuts down journalists' normal way of approaching a story.
We let people make outrageous statements with no proof. We make little effort to check whether there might be more sides to the story. We presume inaccessibility to anyone who actually works in or is directly affected by the story we're looking into, and so we don't even try to get their comments.
For sex work, the result of that is the perpetuation of myths that let our country keep on justifying the denial of basic rights to legal workers.
Myths that sex trafficking is a big problem in North America. (In 2017, more than 1.9 million crimes were reported by Canadian police. Forty-five involved sex trafficking  – down from 68 in the previous year, and 61 in the year before that.)
Myths that we have statistics proving claims that it's a big problem. (The 2018 Trafficking in Persons global report notes that Canada "did not provide comprehensive data on investigations, prosecutions and convictions from all jurisdictions," nor on the number of victims.)
Myths that any sex worker who denies being trafficked is just covering up to protect an exploiter. (Using the theory of a "trauma bond" that prevents victims from turning on their captors, the law in Canada can consider you a victim of trafficking regardless of whether you agree, and as such becomes a tool that's easily turned against garden-variety adult sex work.)
Myths that police raids are an effective, efficient, respectful way of dealing with the sex industry. (After many complaints from sex workers of harassment by police, Vancouver's Supporting Women's Alternative Network took the unusual step in 2017 of writing to the RCMP to urge them to stop Operation Spotlight, an anti-trafficking campaign targeting sex workers: "This strategy is one that is based on deception and manipulation. These actions foster distrust and adversarial relationships with law enforcement. Pulling people out of the sex industry without their consent and penalizing those who do not agree to exit the sex industry does not 'save' or 'rescue' them.")
The Journal's series provides a recent and painful example.
The reporter was essentially embedded with the Edmonton police for the purposes of the story. Police posed as clients and responded to online ads placed by workers. They then showed up at the worker's hotel room or whatever she was working – journalist in tow – to ask her deeply personal, intimate questions that ought to be nobody's business once everyone is a consenting adult.
(It's unclear what indicators police used to determine who to target, but for at least one worker featured in the story, it was because the photo she used in her ad made her look underage. She wasn't.)
So there's the worker, wearing a "tiny black silk robe" when she opens the hotel room door to what she thinks is a client and it turns out to be the police and a journalist.  "We're here for your benefit," Det. Dan Duiker assures her. "We're not here to bust your balls. When you are co-operative with us, hopefully we can be of assistance to you if you ever need it."
The journalist features Duiker's comments prominently in his story. But there's not a word given over to the young woman being humiliated and shamed in front of everybody. (Like, maybe I'd have asked, "Hey, does this feel like 'assistance' to you?")
Imagine the public outcry if any other Canadian worker was subjected to this treatment – forced to be the voiceless, unwitting poster child for an issue that has nothing to do with you, because you're not being trafficked. All is revealed to readers: what you're wearing, where you're from (this woman was from Quebec, an apparent "hotbed" of sex trafficking), how much you earn, who you contract with, whether you have a pimp.
The journalist then turned for external verification to the very organization that had not only partnered with Edmonton police for the raids, but takes the position that most people doing sex work are victims even if they don't see it that way themselves.
The Centre to End All Sexual Exploitation, or CEASE, does not support views of sex work that would improve working conditions or ease stigma. It makes no secret of that. Yet without so much as a simple Google search on "sex worker organizations Canada" to see if anyone else might have a different view, the Edmonton Journal took CEASE and the police at their word that this campaign was needed to stop trafficking.
As it turns out, CEASE executive director Kate Quinn had her own concerns when she saw the Edmonton series. She and I don't share the same views on sex work, but we do on reporting that observes and objectifies rather than treats people with respect and as having agency.
"My suggestion to journalists is to first ask the women for permission in situations like this," says Quinn, who was uncomfortable that some women in the series had a journalist sprung on them and didn't appear to have been offered the opportunity to talk without police in the room. (Edmonton Journal series reporter Juris Graney did not respond to my requests for comment.)
"It's respectful to ask, 'Can I write your words?' Give people the right to say yes or no. Ask yourself how you'd feel if you were the person being written about."
That trafficking is rampant is one of the myths most used to shut down debate on decriminalizing sex-work laws, as I explore in a July 2016 blog post on the dishonest rhetoric around trafficking.
Trafficking happens, of course, and every sex workers' rights activist I know is totally onside with stopping it. But using that term to describe and regulate all sex work just can't be tolerated. It's not true. It hurts people and it helps no one.
In fact, we have scant statistics on trafficking. Really scant. And the stats that do exist show minimal evidence of sex trafficking. For the sake of people who are the most stigmatized, misunderstood and silenced workers in the world, we have got to quit hiding behind that offensive trafficking lie as an excuse for doing nothing about a vital human rights issue.
I don't know why people can't have a real conversation about sex work. I don't know why we'd rather believe workers are being beaten nightly by their vicious clients than think that they might be happily doing work they mostly enjoy.
But as a journalist, figuring that out isn't my concern anyway. My concern is to tell an honest, fact-based story that examines all sides of an issue. My concern is to treat everybody I talk to with dignity and equality, and to check my biases at the door and go into every story with an open and curious mind.
It's not hard to find sex workers. Search on the hashtag #sexwork on Twitter and start there. Visit the Canadian Alliance for Sex Work Law Reform website and explore their members' web pages. Check out some of the pieces listed here. Get informed.
And when the day comes for you to write a story on sex work, do your job. Read the research. Question assumptions. Seek out the diverse opinions of people who work in the industry. Extend the same respect to sex workers as you would to any other worker. If you wouldn't show up all sneaky-like with the police to ambush any other unsuspecting salesperson just going about their business, show the same courtesy to sex workers.
Get past any weirdness you've got about the industry and cover it like any other story. It's not a reach to ask for that. It's good journalism.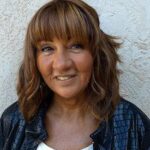 Jody Paterson is a long-time B.C. newspaper journalist and former managing editor who left the business in 2004 to work as a communications strategist and writer with non-profits in Canada and Central America, including the grassroots sex worker organization Peers Victoria.