The unravelling of WE's PR machine
The Kielburgers' voluntourism juggernaut has been a cultural and media darling for years. Now, an avalanche of mainstream attention to scandals about its practices and political relationships is amplifying a history of obstructing independent journalists' investigations into the charity
Continue Reading

The unravelling of WE's PR machine
As the number of news organizations scrutinizing the charity now at the centre of a national political scandal grows, WE Charity has been thrust into the spotlight for its chilling treatment of journalists and ties to political consulting firms, including one that specializes in "combative media training."
On Wednesday, The Globe and Mail reported that WE had spent over US$600,000 on American political consultants in 2019 in an investigation that appeared to explain a targeted smear campaign, linked to a Republican strategy firm, which was planting op-eds in the U.S. right-wing press to discredit media news and podcast network Canadaland for its critical coverage of WE.
Now, Canadaland publisher Jesse Brown says he's concerned about the serious implications for "anybody trying to hold powerful organizations to account in Canada, or anywhere."
"Why are they hiring an American Republican-linked, explicitly Trump-inspired black ops PR firm?" asks Brown.
The Kielburgers' organization, a ubiquitous presence among young Canadians through its relationships with school boards and WE Day events, is increasingly under a microscope, not only for its international work, labour practices and corporate governance, but for how it's responded to media.
Journalists from small outlets like Canadaland and Briarpatch Magazine have been critically covering WE long ahead of the current controversies, and before mainstream media continuously examined the questions brought to light through independent investigative work. Many Canadian news organizations, including The Globe and Mail, Postmedia, Bell Media, CTV News and more were until recently listed as founding media partners on WE Charity's website.
WE Charity and its affiliate organizations, including the for-profit company ME to WE, have been at the centre of a now month-long national political scandal surrounding their ties to the Trudeau family, and the federal government's role in contracting WE to administer the proposed $912-million Canada Student Service Grant.
Brown, who initially broke the Trudeau-WE story on Twitter, has been a vocal and central media figure at the heart of the scandal's coverage. Canadaland has been weathering WE's combative approach toward the media since publishing Toronto-based journalist and former Canadaland deputy news editor Jaren Kerr's 2018 investigation into WE's connections to companies that use child and slave labour.
Since that time, Brown and Kerr have been hit with emailed threats of libel action, attacks on the integrity of their reporting and private investigations into their personal and family's lives.
During a contentious exchange nearing the fifth hour of a standing committee on finance (FINA) hearing Tuesday, the co-founders of WE declined to state under oath whether or not their law firm had contracted private investigators to dig up information on the reporters who have exposed a variety of conduct now at the centre of the various scandals surrounding their charitable and for-profit enterprises.
WE founder Craig Kielburger told Pierre Poilievre, Conservative MP for Ottawa's Carleton riding, that the member was "reaching for the bottom of the barrel if Jesse Brown is now who you're quoting."
The allegation in question centres on a leaked document posted to Twitter by the Canadaland publisher on July 2, which appears to show WE Charity counsel Peter Downard pursuing information about Kerr and Brown's personal lives.
In a July 22 post outlining the uncovered background check, the Committee to Protect Journalists says WE, Downard and the PI firm did not respond to their requests.
The FINA hearing comes on the heels of nearly a month of a new and sustained degree of scrutiny.
Brown said he's never seen such a response from the subject of an investigation, adding that he's heard similar assessments from those in the legal community. "They've been aggressive, threatening, evasive," said Brown.
"I just don't understand why it would be necessary for a charity to hire private investigators to find out a reporter's home address, partner's profession, name of children, school the children go to," he said. "It sort of baffles me that that was something they would pay for."
"It's invasive and I think it's unfortunate that they went down this route," said Kerr. "I don't think it's normal, no matter what their lawyer says."
Kerr said he initially posed about 11 questions to WE while working on his 2018 investigation, and received over 30 questions back in lieu of answers, which asked why Kerr was asking the questions and why he was looking into them. "I've never received pushback of that form," said Kerr. "This was something that seemed outside of the norm for me."
Journalists from independent Canadian publication Briarpatch Magazine have also reported difficult engagements with WE in the years leading up to the current scandal. Former Briarpatch publisher David Gray-Donald detailed to J-Source his repeated attempts to gain media access to WE Day events, as they are relevant to the magazine's commitment to "international solidarity journalism."
"I know a lot of people who have been involved in WE, either as students they got involved and went on trips or worked as staff. So I was curious to see one of these events and what the message was, what people were learning, the corporate sponsors," said Gray-Donald.
Gray-Donald said he always applied for accreditation more than a week in advance, and sometimes over a month early, asking people he knew in Calgary or Winnipeg if he could stay with them to attend WE Day rallies. He would often get denial emails just a few days before the event.
On multiple occasions, Briarpatch reporters were told their media accreditation had been denied "due to overwhelming demand," a line used numerous times in denial emails to Gray-Donald.
For a 2014 WE Day event in Saskatoon, Briarpatch received two emails from the WE Day media team: a note rejecting their application for accreditation and an event reminder with details on where and when to show up for media registration. Hoping for the best, former Briarpatch fact-checker Taylor Bendig arrived at the event anyway and initially was allowed to register and enter, accompanied by staff. Later, another WE Day staffer arrived to inform him Briarpatch's access was never approved, asking that he leave immediately.
According to Bendig's notes from the event, there was a section of seating in the Sasktel Centre where the event took place marked with media labels on the chairs, as well as a raised platform designated as the photo pit.
"Whereas it didn't look as though the media room could comfortably hold more than 20 or 30 reporters, there are considerably more seats out here, and there's no immediately obvious reason why they couldn't double the media seating if so inclined," Bendig wrote in his notes.
"Whatever messaging these kids are going to be fed, whatever their WE Day experience is going to be, someone feels very firmly that Briarpatch has no place bearing witness," Bendig's notes from the event read.
Prompted by a field trip to a 2013 Saskatoon WE Day rally, educator and freelance journalist Joshua Campbell said he grew concerned when he found out the event's top sponsor was the Potash Corporation of Saskatchewan. Campbell had read reports by Western Sahara Resource Watch while completing his journalism degree, which claimed PotashCorp's purchases were helping prop up an illegal occupation violating international law and had forced almost 165,000 Western Saharan Indigenous people into refugee camps.
Campbell travelled to Western Sahara to investigate WE's claims about benefiting the local population, and outlined his findings in a 2015 Briarpatch article. He later realized he had to do more: "I said I gotta go, and I've got to make a film."
He returned in 2016 to film his master's project, the documentary Sirocco: Winds of Resistance, which documented the stories of two Indigenous women in the region and their efforts fighting the 40-year occupation of their homeland, and further explored PotashCorp's ties to WE. A promo video Campbell created for the film briefly featured WE logos, and he was hit with a number of cease-and-desist letters, ordering him to remove the logos of WE and Free the Children (the charity's former name) from the video or face "expensive and time-consuming litigation."
"While Free The Children would prefer not to have to do so, it is entitled to bring legal proceedings and recover statutory damages against you," the final letter sent to Campbell reads. "Free The Children's efforts to persuade you to remove the infringing works from your film will undoubtedly be considered by the court when it comes time to award costs."
"They definitely wanted me to know that, 'hey, we're here and we're kind of watching you,'" Campbell said.
Brown said he's relieved to finally see other publications taking a critical look at WE and applauds a lot of the work being done, but said he regrets that it "took so long" and "the fact of WE crossing streams with the federal government … when there was so much cause for media scrutiny earlier."
Kerr, who returned to the WE beat in late July for a Canadaland story on a private property owned by the Kielburger family which was set to become a drop-in centre for women in Toronto's Cabbagetown neighbourhood (the city is now reviewing the deal), said he's been very impressed with the work being done from his industry colleagues, specifically applauding coverage from The Globe and Mail, National Post and CTV News. "I think the press corps is doing a really good job on this file."
On July 30, National Post reported that someone paid 180 workers to promote positive stories on WE in 2018 and 2019 through Google's search algorithm, a move experts called "highly unethical."
Canadaland's coverage of WE involved gaining sources' trust, getting their stories, cross-referencing them with other people's accounts and information on the public record, Brown told J-Source. It also involved dealing with WE — asking questions and giving them a fair chance to respond, he said.
Brown was criticized by a small handful of parliamentary journalists for accepting an invitation to testify at a July 22 House of Commons committee hearing as part of the probe into the Liberal government's decision to contract WE for the Canada Student Service Grant. At the hearing, Brown said he would limit himself as a journalist to only detail and relay information that had been previously reported by Canadaland.
He was further questioned by Liberal MP Chris Bittle at the hearing, who asked what reason Brown had to appear before the committee. "What expertise are you bringing to the table beyond what you've reported based on other people's stories?" Bittle asked Brown at the hearing, also accusing him of presenting "hearsay based on [his] reporting."
"Really what he was attacking was, 'What is this information you're sharing? Why should we value it?,'" said Brown. "I can understand why, given his position and what's happening to his party right now, why he would be disdainful of journalism. But journalism is going to happen whether members of Parliament like Bittle like it or not."
"This idea that we're just kind of passive witnesses to the news is erroneous," said Brown. "This is a great example of a story where the act of asking questions became a factor in the story."
Other media publications have detailed receiving warning letters from lawyers or libel notices from WE Charity when their journalists have asked questions about the organization.
A recent VICE report outlined WE's history of aggressive responses to critical coverage on them. Examples included court proceedings to sue Canadaland for libel in "litigant-friendly Manitoba" following a 2019 report alleging WE to have a "toxic" workplace culture and a threatening letter to Kate Bahen, managing director of Charity Intelligence, an organization that analyzes Canadian charities' financials. It also cited a press release issued by WE in July demanding that the Toronto Sun and Postmedia News apologize for a Brian Lilley column examining WE's real estate holdings.
That press release concluded with the note, "WE Charity remains responsive to media requests about our organization."
Following the July 28 FINA hearing, journalists reported receiving an automatic response declining further inquiries.
Freelance investigative reporter Justin Ling, who authored the VICE story, Tweeted out an email he received from WE's lawyer when he posed questions for the story.
Kerr said that, save for the instances with Ling and Lilley, he's noticed WE has taken a less hostile approach throughout the current political scandal.
"Charities definitely have a head start over journalists in society's popularity rankings," said Kerr. "But I think it leaves a bad taste in people's mouths when there's a certain level of hostility to people who are asking fair questions."
Editor's note: This post was updated at 11:01 a.m. ET to clarify that David Gray-Donald did not attend the 2014 WE Day event in Saskatoon with Taylor Bendig.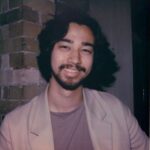 Tyler Griffin is J-Source's 2020 summer reporter and an award-winning journalist specializing in feature writing, in-depth reporting and audience development, with a knack for covering politics, arts and culture. His words and work can be found in HuffPost, VICE, Maclean's and The Eyeopener, where he works as an online editor. Find him perpetually on Twitter at @tylerxgriffin.