Top takeaways from NASH 2019
From Jan. 3 to 6, emerging journalists from across the country came together in Calgary, Alta. for NASH, an annual journalism conference hosted this year by the University of Calgary's student publication the Gauntlet and supported by the Canadian University Press (CUP). Reporters and editors from about 37 publications attended sessions and workshops hosted by…
From Jan. 3 to 6, emerging journalists from across the country came together in Calgary, Alta. for NASH, an annual journalism conference hosted this year by the University of Calgary's student publication the Gauntlet and supported by the Canadian University Press (CUP). Reporters and editors from about 37 publications attended sessions and workshops hosted by more than 50 speakers over the weekend, covering topics ranging from how to fight imposter syndrome, managing the fine line between activism and journalism, to how to cover hate groups.
Hundreds of reporters had the opportunity to learn from industry experts, but most importantly, from each other.
Here are my main takeaways from the event.
1. Toronto shouldn't be the centre of the Canadian media landscape.
As a journalist working in the city, it's easy to convince myself that nothing major happens outside of the GTA bubble. Most major publications are headquartered there, and there's generally too much going on to keep up. Two of the last four NASH events were held in Toronto, so we got to hear extensively from reporters working in and around the city as well.
But this year, the majority of speakers were from Western Canada, and spoke about issues that affect their local areas. Travis Lupick of the Georgia Straight spoke about reporting on the fentanyl crisis in Vancouver, Chris Turner gave a talk on how to cover climate change and the oil sands, among many, many others. Focusing on the work of these reporters may seem like a given for those around the area, but they convinced me and my Toronto peers to start paying attention.
2. Established journalists can and will help the next generation.
Setting aside the fact that dozens of speakers traveled to Calgary in January for a single event—which is a feat in itself—they were extremely engaging and helpful while they were there. Throughout the conference, I would see speakers discussing their work and giving advice to eager young journalists who would jump out of their seats for the chance to ask a question. The reporters working at Canada's student papers are learning the craft through their classes and newsrooms, but discussing the experiences of well-established journalists can be indispensable for their growth.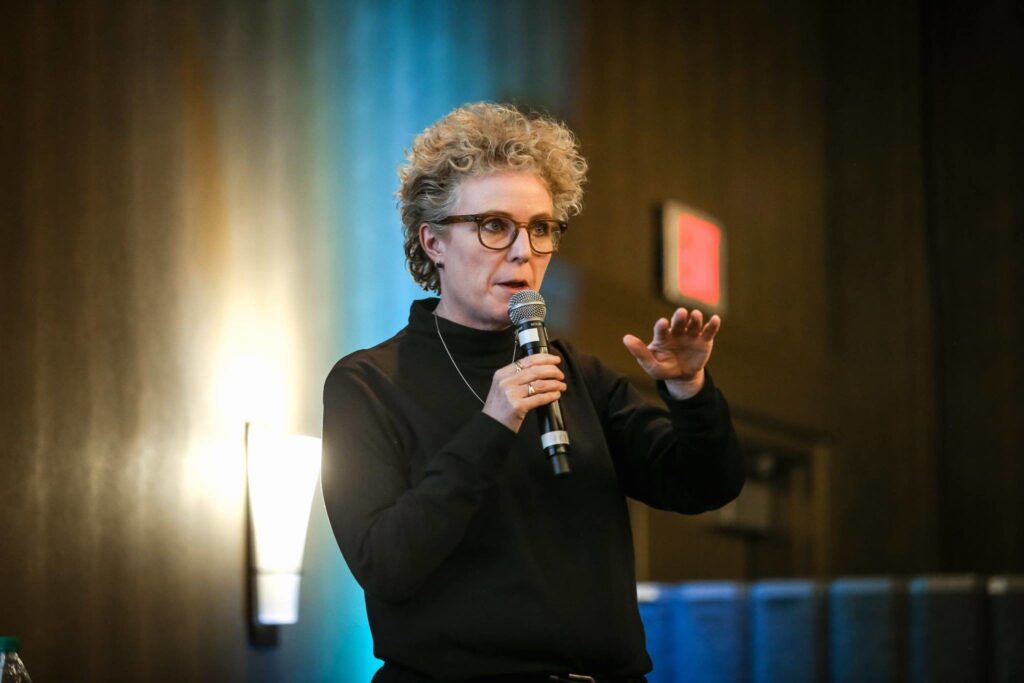 A few of the speakers were formerly members of the same student publications that were represented at NASH — the final keynote speaker, Susanne Craig of The New York Times, is a Gauntlet alum — so it makes sense that they would be interested in paying it forward. Everybody needs a mentor or two, and an event like this is the perfect place to start looking.
3. Student journalists are journalists, period.
Nothing is more inspiring (but will also spark a fierce competitiveness) than being in a room with some of the most talented young journalists in the country. When speaking of the work of reporters at student publications, people tend to address them as "student journalists" or "aspiring journalists," but the truth is they're already putting in just as much work as any other reporter in the country.
The Fulcrum at the University of Ottawa is covering the dissolution of their student union. The Gateway at the University of Alberta was threatened with a lawsuit by an MP for reporting on his dealings with a far-right commentator. And, the Ubyssey at the University of British Columbia was denied an interview request from the University of Toronto because they said they only deal with their own student media. They don't need a million-dollar budget to justify that work.
The magic of an event like NASH is that it allows young reporters to share their experiences and ideas with each other, then harness it to further strengthen their work back home. Everybody came out of that conference a little bit more prepared for their future challenges, and the media industry as a whole will get stronger. All it has to do is hire us.