Trans Journalists Association's style guide offers newsrooms a model for improving coverage and representation
Journalists can now access a new free resource designed to provide guidance for more accurate and equitable coverage of trans communities and help management make their newsrooms more trans friendly.
Released by the Trans Journalists Association, a professional organization dedicated to supporting trans newsroom workers launched during Pride Month, the TJA Style Guide is being offered as a tool for reporters, editors and others in media that can be implemented to improve coverage of transgender issues and people, according to its website. The resource features recommendations on appropriate use of language, common mistakes and tips for reporting with care and sensitivity.
"Most of the public's primary source of information on trans topics is likely the media … meaning media coverage is critical in shaping how the public talks and thinks about transgender people," reads the style guide's introduction.
"While many outlets have published some thoughtful, accurate stories, too much of that coverage has failed their audiences and trans communities."
Al Donato, an associate editor and multimedia producer at HuffPost Canada, has been working with the TJA in a volunteer role and helped produce the style guide. Donato said they hope it will give trans journalists and cisgender allies something concrete to point to when making decisions on covering trans stories with sensitivity, and how to avoid harmful tropes.
"It's so normalized to see a bad take about trans people written by someone who's not trans, and it's genuinely ludicrous to consider the ratio of trans people in media versus the ratio of trans coverage," said Donato. "It makes you feel dehumanized in a way because it doesn't seem like your say on your own people will ever be important or heard or considered mainstream.
"It feels like you're in an industry that isn't meant for you, but will report on your life and will report on people who are of your community."
Among the style guide's recommendations: interview trans people as experts on trans stories and quote them on non-trans stories too; do not use a source's deadname, even if quoted by police or a family member; don't identify someone as trans unless relevant to the story; never assume and always ask for a source's pronouns; cover health-care concerns with a trans lens outside of transition-related care. The guide also features a glossary of terms and a list of terms and phrases to avoid.
Reporters never write a sentence to explain a cis source's pronouns. For example: 'Jill, who uses she/her pronouns, attended the event.' If we don't emphasize cis people's pronouns, we shouldn't need to explain trans people's pronouns.
"That's something I've done, that's something other folks have done because in Canadian media, you're told by others, 'How will people understand?'" said Donato. "Having this style guide where you're able to see why this is a problem even though this seems like a very innocent term … part of normalizing trans folks would be to stop using this term."
The guide touches on topics relevant to all reporters, such as tips on covering crimes committed against trans people, terminologies on sex and gender and how to cover appearance and beauty. For example, the guide recommends journalists avoid hyper-focusing on trans people's appearance:
Do not focus on a trans person's appearance any more than you would focus on the appearance of a cis person in your reporting. Journalists should not use descriptions that call attention to the sex trans people were assigned at birth. For instance, avoid descriptions of trans women being tall, trans men having high-pitched voices, or trans women having large hands.
Donato points to another entry on detransitioning as a trans issue that's covered and discussed in the media in a far different way than how it's talked about in trans communities:
"Detransitioning" is generally defined as seeking gender-affirming medical care and then stopping it and/or attempting to reverse its effects. Journalists have overemphasized and sensationalized stories about detransition. Narratives of detransition should be generally avoided because they misrepresent the social and financial complications of transition. They often suggest trans people should not have bodily autonomy and give fuel to the far right's attacks on trans youth.
Coverage of detransitioning often focuses on the parents and their concerns, says Donato, but is rarely talked about in the context of individuals detransitioning to ease financial burdens, or to keep themselves safe from harassment and violence. "That's a nuance that you might have in convo with your friends over Facebook or over a nice socially distant backyard dinner, but you never see it from these big legacy outlets," they say.
J-Source previously shared a survey on gender diversity in news media to 400 newsrooms in Canada. While nearly 200 media workers participated, only five newsrooms responded. Nine respondents were non-binary, three were other genders, two were transgender men, and one was a transgender woman.
In a piece outlining the lack of trans representation in Canadian newsrooms, Megan Jones, senior editor at Reader's Digest, wrote that "the space Canadian media is making for gender non-conforming voices is limited. We are often invited to contribute as freelancers, but seldom offered salaried gigs," adding that trans writers are often pigeonholed into writing personal and confessional pieces about coming out, transitioning or surgeries.
"A diverse newsroom makes for stronger, more nuanced coverage. But achieving that multiplicity means committing to treating underrepresented voices as more than pat-on-the-back diversity hires."
Nuanced and effective coverage of trans communities and issues is crucial to creating a robust media landscape that reflects the lived realities of all Canadians, Donato said. The TJA's website also features resources for employers to create a trans-friendly workspace and a guide on how to best support employees coming out as transgender.
"We need diversity in our storytelling to actually tell the truth and do our jobs legitimately," they said.
The TJA also functions informally as a place trans reporters can go to ask journalistic questions they might not feel comfortable asking in other spaces, according to Donato, who said it's especially comforting for those at the early-career stage.
"There are folks who are not able to live openly … the style guide is to change people's minds in positions of power, but I also feel like it's a source of affirmation for these folks.
The TJA's governance structure is described as "non-hierarchical" to mitigate power dynamics and empower members to participate. Donato said that the organization, now with around 200 members, is designed to best ensure that anyone can contribute to discussions and initiatives. "There is outreach: 'We really want folks who have the lived experience to weigh in on this' or, 'we really want folks who have lived experience to weigh in on certain parts of the style guide,'" said Donato. "You don't usually see a style guide being approached that way."
"Being non-hierarchical makes it so that many people from many marginalized identities within the group are able to voice, 'OK, this is my view as a trans person with disabilities or this is my view as a trans sex worker,' and then being able to be taken seriously and have your stance affirmed within the group," they said.
Membership, which is free, is "open to anyone who does not exclusively identify as the gender assigned to them at birth whether or not they personally use the term trans to describe themself," reads the TJA's website.
Donato said cis journalists and allies can best support the group by considering the TJA Style Guide in their coverage and in discussions with editors, sharing the organization's resources and amplifying their voices on social media and financial donations through PayPal.
"Maybe I'm just an idealist, but I hope every single Canadian journalist reads [the style guide] and bookmarks it," said Donato. "Now they have no excuse because it exists.
"Structural change isn't going to happen overnight, but it does happen by introducing things like this."
To learn more about the Trans Journalists Association, visit its website here.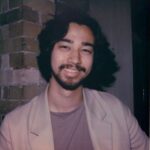 Tyler Griffin is J-Source's 2020 summer reporter and an award-winning journalist specializing in feature writing, in-depth reporting and audience development, with a knack for covering politics, arts and culture. His words and work can be found in HuffPost, VICE, Maclean's and The Eyeopener, where he works as an online editor. Find him perpetually on Twitter at @tylerxgriffin.