Welcome to Facts and Frictions/Faits et frictions
When J-Schools Canada/Écoles-J-Canada decided to launch an academic journal, one of the first obstacles was collective writer's block on the name.
To conquer the block, we held a naming contest. Among the entries, student Chelsey Devito offered 'Facts & Frictions.' We knew immediately we'd found our name.
The title reflects our mission to publish rigorous, well-documented research (facts) that invites debate and discussion from multiple perspectives (frictions).
It's also fitting that a student in the midst of transitioning from an undergraduate to graduate journalism program chose the name.
This reflects our second mission: to grow our discipline through mentorship and peer-reviewed publishing opportunities for emerging scholars and established researchers alike – in English or French, and including substantive works of journalism.
Facts & Frictions / Faits et frictions is a direct response to the requests of the new members of J-Schools Canada/Écoles-J-Canada, who spoke of a need for practical aids to advance journalism teaching and research in Canada. On announcing the journal at the J-Schools Canada/Écoles-J Canada 2020 annual meeting, the response was immediate and enthusiastic.
Amid many emails of congratulations were offers of volunteer time. From this we built a strong editorial board that stepped up to draft a mission statement, issue the first call for submissions, shepherd articles into the fold, match articles to external peer reviewers, and assist with editing and proof-reading.
The response to our call for submissions was great enough to require two volumes; additional articles will be published in Issue 2 after the New Year.
The inaugural issue opens with a crucial journalism topic: freedom of information. Authors Margaret Thompson, Elyse Amend and Luisa Marini of Concordia University's Department of Journalism take a close look at journalists' experiences with federal Access to Information legislation, revealing a "broken system rife with practical and ideological hurdles."
Their article, Canadian Access to Information and Journalism: Obstacles and Opportunities, concludes with a call for policy makers to consider the many well-researched calls for reform that have been placed before them in recent times.
Next, Le Passionné, le Surchargé, le Méritocratisé et le Déprimé : quatre subjectivités pour penser la composition de classe des journalistes québécois, by Samuel Lamoureux of the Faculté de communication at Université du Québec à Montréal, examines the lot of journalists as labourers under the current capitalist system.
Lamoureux posits four cleverly-named subjectivities—The Passionate, the Overloaded, the Meritocratized and the Depressed—to describe how Québec's journalists are faring under the dictates of New Managerialism. He argues these conditions lead to the decomposition of journalists as a distinct class of worker, leaving fragmented camps of those who care enough to keep going, those who are overwhelmed by workload, those who benefit from a post-Fordist meritocracy, and those who work in states of disillusionment and despair.
While this may seem a depressing scenario, the article is a clarion call for journalists to cast off their chains and reassert themselves as essential providers of the public good.
Our third offering, The Future of Canadian Journalism and Digital Media, by Matthew Guida of Carleton University, offers a response to Lamoureux by studying an alternative to the corporatized landscape, namely small-scale digital enterprises.
To begin, Guida considers the primary force behind legacy media's latest and perhaps most difficult crossroads, the rise of social media and other competing free-of-charge digital platforms. Within this crisis, Guida spies opportunity, noting the internet has made it infinitely easier to share news worldwide in real time, a boon for both traditional and new media.
Through interviews with participants in a digital news incubator, Guida seeks answers to the question: "How can we improve business models and digital media startups to allow them to adapt to this new environment?" It is an important question, and one sure to spark further discussions among our readers.
Our 'Research Notes' section looks at a fascinating new initiative. Journalism Education and Call to Action 86: Exploring Conciliatory and Collaborative Methods of Research-Creation with Indigenous Communities explores the potential of "slow, conciliatory journalism" as a means "to challenge the problematic norm of damaging negative and inaccurate representations of Indigenous peoples."
Aphrodite Salas of Concordia University and Samantha Stevens of Carleton University describe how students and faculty at Concordia University's journalism department are working with Indigenous Clean Energy Social Enterprise and several Indigenous communities to create new ways of doing journalism that "foster long-term, reciprocal relationships built on trust between Indigenous communities and journalists."
The ongoing project will ultimately involve creation of new courses and curriculum, a reason for Facts & Frictions / Faits et frictions readers to look forward to follow-up reports.
The issue closes with a review of The end of CBC?, a book by Mount Royal University's David Taras and J-Source publisher Christopher Waddell. "There's an old joke that every Canadian has two jobs: their actual job, and running the CBC," writes reviewer Daniel Bernhard.
In closing, we invite members of the journalism community to get involved in Facts & Frictions, as volunteers, article contributors and financial supporters of our online publisher, J-Source. We also welcome your suggestions for improvement.
You can find Facts & Frictions / Faits et frictions at J-Source and make submissions via the submissions portal at J-Schools Canada.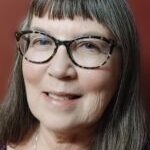 Patricia W. Elliott is editor-in-chief of Facts & Frictions / Faits et frictions and associate professor of journalism at First Nations University of Canada and the University of Regina.