Why Surviving Hate is crowdsourcing stories about racism
Craig Doucette started this year's lobster-fishing season with hopes of making enough money to start building a home in his community for himself and his 12-year-old daughter, yet he's already had more than 40 of his traps seized. A Mi'kmaw fisherman from Potlotek First Nation, Doucette is currently enduring what he calls ongoing harassment from the Department of Fisheries and Oceans officers. "I've experienced more racism from DFO than I have anywhere else," said Doucette.
Doucette is one of many Mi'kmaw fishers attempting to harvest lobster to earn a moderate livelihood, a treaty right dating back to the 1750s from a series of agreements known as Peace and Friendship treaties. In 1999 the Supreme Court of Canada reaffirmed this right under the Marshall decision.
There is no clear definition of what constitutes a "moderate livelihood." As a result, Mi'kmaq communities throughout the Atlantic provinces have developed their own community fishery plans under this right. This leaves them vulnerable to potential treaty infringements by DFO, and mired in a long-simmering dispute with commercial fishers that boiled over last summer.
Journalists documented how in some cases, RCMP officers stood by while Mi'kmaq fishers were targeted by vandalism, assault and even arson, actions that would likely constitute a hate crime under federal law.
Yet here's the rub — federal hate crime statistics come from law enforcement. If those tasked with tracking hate crimes are perceived to be giving tacit approval to them, do we believe most hate crime victims feel comfortable filing a report to law enforcement? Would you?
Even when law enforcement succeeds in sharing data with Statistics Canada, the results are anodyne. Individual frustration, personal indignities and wounds — both emotional and physical — are lost in the aggregate.
That's why we've turned to the power of crowdsourced journalism in an effort to shed light on hate crimes in Canada.
Building off of the work of ProPublica's groundbreaking project, Documenting Hate, Surviving Hate offers a place for people to share their experiences without the bureaucracy or judgment that may discourage some from filing formal reports. It doesn't aim to replace formal reporting systems; instead, it seeks to create a system where reports can be imbued with crucial human context.
Surviving Hate is a collaboration between Humber College's StoryLab and the University of Toronto's Investigative Journalism Bureau. Our academic partners include Trent University and the Centre for Human Rights Research at the University of Manitoba and our media partners are the National Observer and the Toronto Star. Surviving Hate is supported by Journalists for Human Rights through its Indigenous Reporters program.
We've joined a team composed of award-winning investigative journalists, mid-career and entry-level reporters, students and academics.
"I am often struck by how many people are oblivious to the undercurrents of racism and discrimination that linger beneath polite Canadian society. These feelings have only intensified as I've gotten older," explains David Weisz, director at Humber College's StoryLab and one of Surviving Hate's project leads.
"Growing up, my religion and cultural identity was not of great import to those around me. However, that changed once I moved to Ottawa for J-School. For better or for worse, I was 'Jew Dave' for four years," he continued.
"It was an edifying experience that made me realize how the first two decades of my life were lived in a socio-economic bubble; I'm grateful that it burst."
Why we joined Surviving Hate
Ryan Running Rabbit
I joined Surviving Hate because I see a need for projects like this to exist. I've been working in large market news for over three years now, and coverage of BIPOC stories is woeful at best and has only recently seen minor improvements. In an ideal world, soon we won't have to point out the inequities faced solely on the fact we're different. I hope kids like myself will be able to go to and graduate from college without having to have an awkward and uncomfortable conversation about changing their name to something less "obvious." Until the erasure and microaggressions are gone, I'll be here telling the stories.
Amber Bernard
Journalism was a natural career choice for me. As someone who grew up in a politically active family, I've remained deeply curious and concerned for the world around me. I started my career with APTN National News in 2018 as a video journalist, where I worked on many pressing topics. As an Indigenous journalist the stories I choose to explore in one way or another inevitably relate to my own life. Some may argue this makes me partial or biased, but this is not the case. I've worked on multiple stories covering MMIWG cases, while also losing my own cousin to the countless murders of Indigenous women and girls. Moving beyond empty statistics and creating a space for context to guide us is important to me.
I decided to join this ambitious and much needed project because hate is real — no question — and certainly not something newsrooms should be debating. Experiencing hate is a painful reality for many. This project is about bringing substance to truth. We want to know why you did or didn't report it, because sometimes the intended source of refuge can also be the same source of abuse.
This project may seem like a herculean task and that's because it is.
Martha Troian, our project lead, has put together an incredible team, including the two of us, and accurately sums up why we're all doing this.
"This collaborative project is important because we attempt to shed light on hate crime statistics in Canada and examine the individual and collective experiences people encounter when it comes to racism in this country," says Troian.
Want to help Surviving Hate's mission? Please consider filling out our online survey and help us address the data gaps in hate statistics in Canada. Or reach out to us at survivinghate@protonmail.com to share your story and feedback about the project.
Further reading: Let's fix Canada's hate crime data problem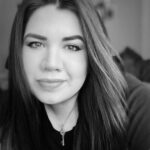 Amber Bernard is a Mi'kmaw journalist from We'koqma'q first Nation. Many of her stories explore social justice, politics and Indigenous rights.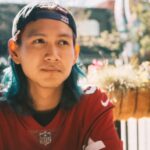 Ryan Running Rabbit has a passion for telling stories and a career in journalism has allowed him to do this in so many ways. He will continue to do so.