Global Panama Papers investigation points to importance of collaborative journalism.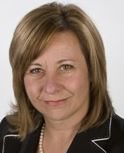 By Kathy English for the Toronto Star
(ICIJ) came calling for Canadian journalists who could put collaboration above competition to investigate a gigantic global data leak, it is not surprising they reached out to the Toronto Star's Rob Cribb.
The award-winning reporter has spent much of the past three years working on investigative "co-productions" that demand co-operating with journalists from other news organization to expose information of public interest that otherwise might be hidden from the public. He has collaborated on projects with CTV, CBC, Global News 16×9, the Miami Herald, Scripps News and the Centre for Public integrity.
Working closely with his editor, Lynn McAuley, Cribb has brought distinction to the Star as a significant player in collaborative journalism initiatives that promise to be an important path ahead for news organizations committed to investigative journalism in a challenging era of media restructuring.
Cribb's commitment to putting collaboration before competition was writ large in the Star — and indeed, on the global stage — this week with our publication of "The Panama Papers" a unique collaboration of almost 400 journalists from 100 news organizations in 70 countries around the world.
The Star and the CBC are the only Canadian news organizations invited to participate in this investigation into a historic leak of data exposing a hidden system of off-shore tax havens. The leak of 11.5 million financial and legal records from a Panama law firm reveals details on rich, famous and powerful people who use offshore tax havens. The investigation raises serious questions about corruption and how systemic tax avoidance by some of the world's wealthiest people contributes to global income inequality.
Continue reading the rest of this article on the Toronto Star website where it was originally published.