A millennial's perspective on the future of journalism
The digital era has changed the industry and our expectation of it, says journalist Angelyn Francis. For the Atkinson Foundation, Francis sat down with a journalist roundtable including Ebyan Abdigir, Radiyah Chowdhury, Jaren Kerr, Anita Li and Nick Taylor-Vaisey to discuss the need to innovate in storytelling, how to slow down to diagnose the problem and why news leaders need to be in conversation with young media workers about how to move forward.
This video was produced and published by the Atkinson Foundation and appears here with its permission.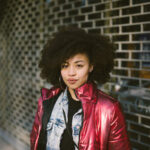 Angelyn Francis is a journalist who uses video, photography and writing to examine culture, politics, gender and race.