Have an event you'd like to have appear on our events calendar? Please fill out the event form.
All events will be reviewed by an administrator before appearing on the calendar.

Know Your Rights: A Legal Training for Reporters
June 11, 2020 @ 1:00 pm
Free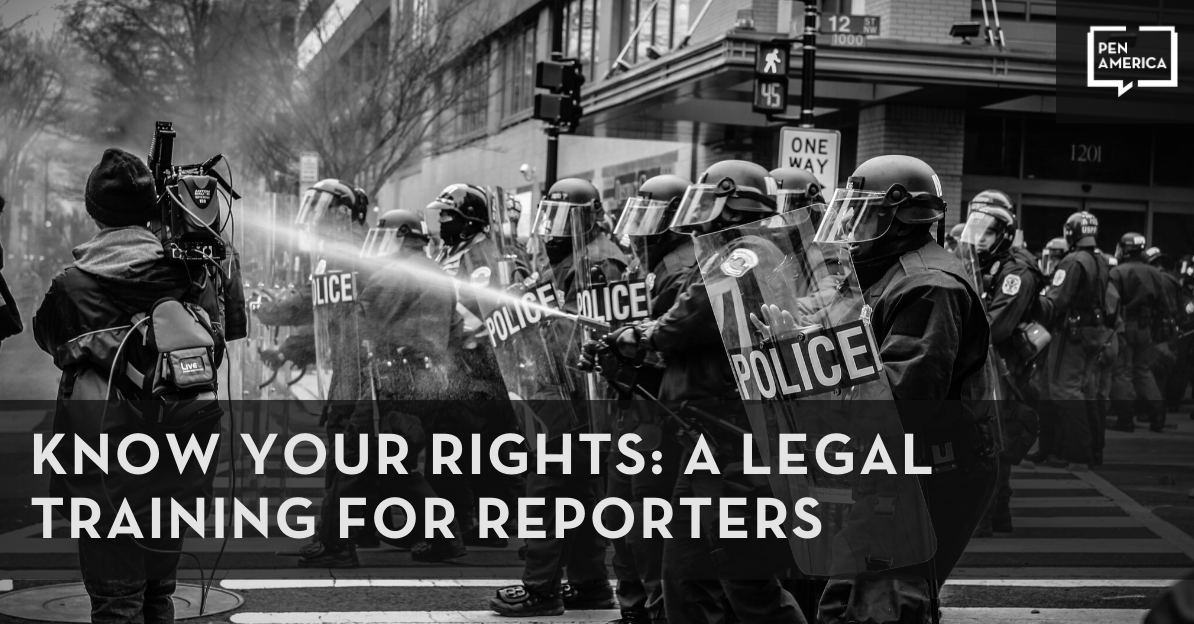 Join lawyer and First Amendment expert Nora Benavidez for a legal training for journalists who want to learn more about their rights while covering the protests, including those with dense law enforcement presence. This training will include a review of your constitutional rights, what to do if you get arrested, how to preserve your legal claims in the event your rights are violated, and other legal issues when dealing with various law enforcement agencies. With time for Q&A.
Nora Benavidez is PEN America's director of U.S. free expression programs, where she guides the organization's national advocacy agenda in defense of free expression and the First Amendment. ​Benavidez is a lawyer by training, and prior to joining PEN America, she worked as a civil and human rights litigator. She has represented victims of unconstitutional police practices, First Amendment infringements, and voting rights violations.
Amid sustained protests against police brutality in the United States in recent weeks, the U.S. Press Freedom Tracker has recorded over 300 press freedom violations, including over 50 arrests and over 200 assaults against reporters. The majority of this intimidation and abuse has been perpetrated by the police. In response, PEN America has partnered with leading press freedom organizations to organize a series of free webinars to empower ​journalists to take care of their safety and well being as they ​cover the protests.